July 27 – August 12 are the London 2012 Summer Olympics. Here are some highlights for the Mexican, Canadian and US teams:
Mexico: 102 athletes are representing Mexico. Mexico earned its first and second medal when both the men and women brought home silver in the 10m synchronised platform diving.
Canada: Canada has 4 bronze medals to date in diving, judo and weightlifting. The Canadian women's soccer team has made it to the quarter-finals and will take on Great Britain on Friday.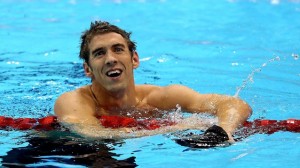 US: The US is dominating the scoreboards with 23 medals (9 gold, 8 silver and 6 bronze) — 16 of them coming in swimming. One of the biggest stories of the games has been around Michael Phelps. In his first race, he failed to medal while teammate Lochte took the gold. He has since won 2 silver and a gold, becoming the most decorated Olympian in history with 19 medals.
Follow all of the scores, athletes and teams at london2012.com.