Super Bowl Sunday, February 2, 2020 4:30pm: Where to Watch & Cheer for your Team. The National Football Conference champion San Francisco 49ers will face the American Football Conference champion Kansas City Chiefs.
Embarcadero Cocina + Bar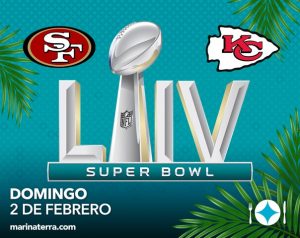 Join us at El Embarcedero Cocina + Bar at Marinaterra hotel this Sunday, February 2 to watch Superbowl LIV as the 49ers take on the Chiefs — the game will be broadcast live on our giant screen.
We'll have 20 pesos national beer and free snacks during the game.
El Mar Restaurant Super Bowl Party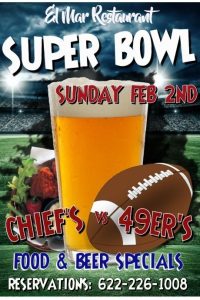 El Mar will be serving special Game Day food and drink specials.
Reservations suggested. Call 622-226-1008 or make your reservations at the restaurant.
Maria's Restaurant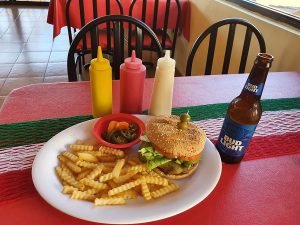 On game day, Maria's Restaurant will be serving Tony's famous ½ pound hamburger with fries. My hamburger is specially seasoned to taste by me and I'll be the one cooking them outside on the grill to order. The Big Tasty Burger is only 130 pesos.
All beer will be discounted 20%.
Come watch the big game with us.
Maria's will be showing the Super Bowl and all the pregame hype until kickoff.
La Bartina 64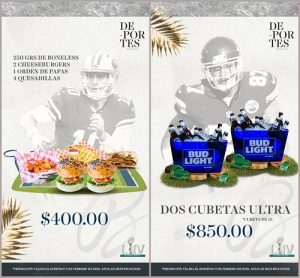 For Super Bowl Sunday on February 2, join us with a group of friends at La Bartina 64 and watch the game on one of our 10 HD screens. You can reserve your table in the restaurant or call or WhatsApp 622-164-6278.
La Bartina will have food and drink specials from 12:00pm to 9:00pm:
Enjoy a game-day Meal Package with friends for 400 pesos, which includes:
* Boneless chicken
* 2 cheeseburgers
* 1 order of fries
* 4 quesadillas
And, wash it down with a bucket of cold Bud Light – 10 bottles for a special price of 850 pesos.
This year, La Bartina will have a giant (2×3 meters) LED screen.
M Casino Guaymas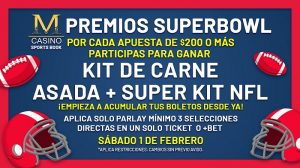 Watch the Superbowl at M Casino in Guaymas Norte.
For every 200 pesos or more bet, you will be entered into the Superbowl Draw.
The more times you play, the more chances you have to win the Grand Prize.
The Grand Prize is a Super Kit NFL, plus a Carne Asada Kit.
Details available at the casino. Play SportsBook to win!
Tortuga's Restaurant & Bar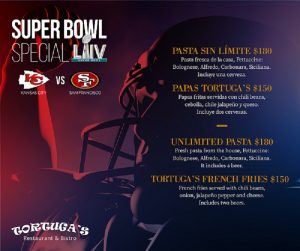 Tortuga's Restaurant & Bar will be showing the game and serving unlimited pasta with a beer for 180 pesos and Tortuga's french fries smothered in chili beans, onions, jalapenos, and cheese with 2 beers for 150 pesos.
Captains Club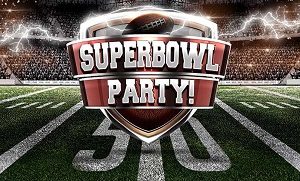 Come to Captains Club for Super Bowl Sunday on February 2 and enjoy Happy Hour throughout the game, as well as complimentary snacks.
Mr Iguana Restaurant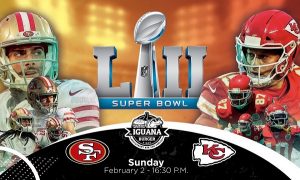 Join us on Sunday, February 2 for Super Bowl LIV! The San Francisco 49ers take on the Kansas City Chiefs at the Hard Rock Stadium in Miami, Florida.
We will be waiting for you at Mr. Iguana Restaurant.
We'll have special House Drinks, as well as food specials and other surprises.
See you on Sunday!
HammerHead's Tail Gate Party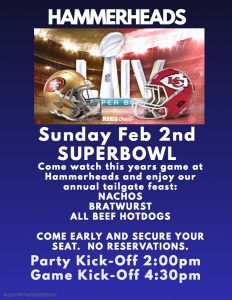 HammerHead's will be hosting their 6th Annual Tailgate party on Sunday, February 2 with a tailgate feast of nachos, bratwurst and all beef hotdogs.
Watch the game on one of our 8 large screen TVs.
The party starts at 2:00pm and the game kicks off at 4:30pm. Come early to get a good seat. No reservations.
Los Arbolitos Restaurant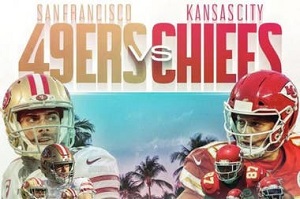 On Sunday, February 2 during the Super Bowl game hours, come to Los Arbolitos restaurant in San Carlos with four other friends or more and receive a FREE pitcher of Margaritas for the table (one free pitcher per table only).
Cheer for your favorite team, have a delicious meal and drinks…all while enjoying views of the Sea of Cortez
La Terraza Bar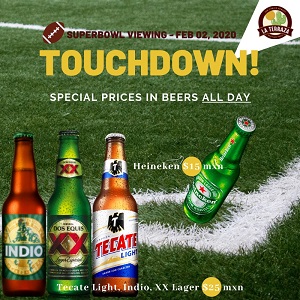 Join us at La Terrasa Bar on Super Bowl Sunday and enjoy Beer specials all day.
Heineken will be 15 pesos.
Tecate Light, Indio, and XX Lager will be 25 pesos.
Delfines Bar & Grill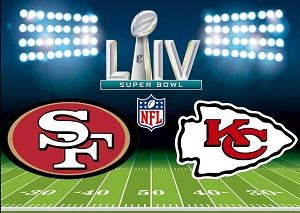 Watch the game at Delfines Bar and Grill on one of our big screen TVs.
We'll have our regular menu available, as well as hot dog and hamburger specials.
All National beers are 20 pesos — all day long!
See you on Superbowl Sunday, February 2.