14 Cruises in 2014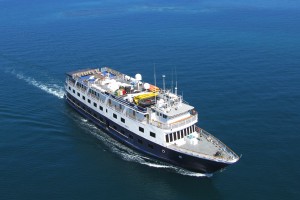 This week, the Mayor, Otto Claussen, announced that 14 cruise ships will visit Guaymas in 2014. Starting July 5, 2014, Guaymas will be home port for 10 of the cruises. Un-Cruise Adventures is offering 7 and 14 night cruises in the Mar de Cortes in July, August and October. Cruisers will be met at the Hermosillo airport and transferred to the Port of Guaymas. Click to read about the 7 night and 14 night cruises.
"Travelers seeking adventure in remote destinations should look toward the Sea of Cortés," said Dan Blanchard, CEO of Un-Cruise Adventures. "We're 100% invested in this destination. It's secluded with stunning scenery, astounding marine life and tons of opportunities for adventure activities." Read the Press Release.
On December 9, 2013, Holland America's Statendam arrives in Guaymas.