San Carlos & Guaymas Sonora Mexico Newsletter with special events, weekly calendar, local news and weather, photos, videos, fishing report, dive report, Cinemex (movie) listings and more.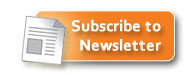 To subscribe to our free weekly San Carlos and Guaymas newsletter, click here — fill in your name and email address, and click "subscribe". A confirmation email will be sent to you. Confirm your address and you're all set!
Your privacy is very important to us and we will not sell or give away your details to anyone.
You may unsubscribe at any time.

Click here to see more past issues of the San Carlos newsletter.


This week's San Carlos newsletter: August 5, 2020
San Carlos and Guaymas Photos
We've had some spectacular lightning storms this week, by Leonel Garza Sánchez
Undisturbed tranquility at Estuary Soldado, by Wendy Avilés
Testing the waters at Playa Miramar, by Carlos González Nemer
Good morning, San Carlos, by Rada SC
San Carlos Weather, News & Marketplace
News & Marketplace
Join us on Facebook for photos, event updates and more (more than 11,000 people already do).
Athleticlub San Carlos will open again on Monday, August 10. Because of COVID-19 and to keep us all safe, there will be new rules for members (i.e. limited members in the gym, dance class, yoga class, and spin class. Members must each bring two towels. Masks are required. Temperature checks mandatory.) Let's get fit again!
US Ambassador to Mexico, Christopher Landau, put out the following message to US citizens in Mexico about voting in the upcoming US elections. By August 1, register to vote and request your absentee ballot from your local voting office in the States. You can do this online at fvap.gov. Once your absentee ballot arrives, complete it and return your ballot by mail or courier service to the US Embassy or nearest consulate no later than October 2nd.
Check out our San Carlos & Guaymas Business Directory with local businesses, such as International Health Insurance, Emergency numbers, dentists, Mexican car insurance, realtors, restaurants, vacation rentals, hotels, etc. Businesses and organizations, feel free to add your information.
There is sports equipment, vehicles, boats, houses for sale and rent, and more, listed in the Classifieds. There are also people looking for items, so if you have any to sell, list them now — it's free.
San Carlos Weather Forecast
Summer weather is here and we've had some spectacular nightly lightning storms with occasional rain. This week, we'll have mostly sunny skies. The daytime temperature will be 35 – 37 C (96 – 98 F). Night time temperatures will be 26 – 27 C (80 – 81 F). Nighttime humidity will occasionally reach into 90% and there is a nightly 1 – 20% chance of rain (the highest chance on Sunday and Monday).
Keep an eye on the weather at our San Carlos Weather page with satellite images and live weather feeds.
Playa Blanca Snowbird Special 2020/2021 Winter Season!!
Our Snowbird Special Program is here to Stay.
Before you head home…please come visit us at Playa Blanca and see what we have to offer for your next year's Winter Vacation Stay in our beautiful 1, 2, and 3 bedroom beachfront condos!!
We are already booking lots of return guests for this, so please stop by and visit us and see why our family of winter visitors keep coming back…and why we've been voted the #1 destination in San Carlos by TripAdvisor for the last 4 years in a row!
1 Bedroom – 1.5 Bath  
1 Month Rate: $1649 USD
2 Months Rate: $1569 USD
3+ Months Rate: $1489 USD
2 Bedroom – 2 Bath
1 Month Rate: $2549 USD
2 Months Rate: $2419 USD
3+ Months Rate: $2299 USD
3 Bedroom Standard – 3 Bath  
1 Month Rate: $2999 USD
2 Months Rate: $2849 USD
3+ Months Rate: $2699 USD
3 Bedroom Corner Deluxe – 3 Bath
1 Month Rate: $3499 USD
2 Months Rate: $3319 USD
3+ Months Rate: $3149 USD
These rates include all taxes and fees*. All utilities included as well as Cable TV. Internet and Daily Refuse Removal.
*1x check-out cleaning fee not included.
Rates Valid November 1, 2020 – April 1, 2021
In addition, amenities include open parking, 24 hour security, our fun-filled Wednesday afternoon Happy Hours where Omar has been providing the music, gift shop/convenience store, tennis court, pickleball court, fitness center, pools and Jacuzzis. You'll find that all of our units at Playa Blanca are nicely appointed and include fully equipped kitchens, washers/dryers, Wi-Fi and cable TV including 8 English channels.
Please stop by and our friendly staff will be happy to show you options on the condos and answer any questions that you may have. No appointment necessary!
Website: playablancasancarlosrentals.com.mx
Phone/WhatsApp: U.S. or Canada (480) 427-9915; From Mexico (622) 227-0101 or (622) 227-0100
Email: info@playablancasancarlosrentals.com
Facebook: Playa Blanca San Carlos Rentals
Online Jewelry Sale to help the Community, August 5
On Wednesday, August 5, Shop for a Cause with a LIVE online sale to benefit food relief programs in San Carlos & Guaymas.
You may recognize Leander D'Ambrosia by her beautiful jewelry at the Rescate Farmers Markets. She is hosting a Facebook LIVE sale to raise funds for both the Castaway Kids food despensa program which has been supporting more than 300 local families during the COVID-19 crisis, and also the Feed San Carlos fresh produce initiative which supports 3 orphanages with fresh produce in Guaymas each week.
She will be donating 40% of each purchase made during the LIVE online event to these Food Relief programs. For example, if you purchase $70 USD worth of jewelry during the sale, $28 USD will be donated which will feed a family of 4 for two weeks!
Leander will be LIVE on video doing a Show & Tell of about 26 best selling designs, limited edition pieces and new designs from her collection. Each piece will be sold on a first-to-comment basis. She'll also be giving away THREE gift certificates valued at $40 USD randomly throughout the event, so don't miss out!
Join Leander on Wednesday, August 5 at 5:00pm MST (San Carlos time — which is 8:00pm EST) LIVE on her Facebook page.
If you are interested in participating or even just want to watch LIVE on her Facebook page, please RSVP here.
If you can't make it to the LIVE event or don't use Facebook, but still want to participate, please RSVP anyway as Leander will have some options to support the cause after the event as well!
Also, you can view a video about the fundraiser.
This is a wonderful opportunity to shop beautiful jewelry and feed families in need, so we hope you'll join in the fun!
Update from Rescate
While the opening of beaches and the influx of weekend visitors might suggest that COVID-19 is not a threat in San Carlos, the risk to the public remains high and any social contact may put you at risk. Rescate would like to remind everyone to continue to wash hands frequently, wear a mask in public places, maintain social distance and avoid crowds.
Over the past few weeks, a number of Rescate staff have had to isolate at home as a result of COVID exposure or infection. At times, this has left us with significantly reduced staffing levels and we are prioritizing ambulance calls with the assistance of our medical advisors. This is further complicated by our limited amount of Personal Protective Equipment and the issues with sterilizing a contaminated ambulance. Another problem is that there is usually a shortage of hospital beds locally. If the person has a Gold Card, we may occasionally be able to take the person to a hospital in Hermosillo.
These circumstances have created the need to triage ambulance calls. We will respond to any other types of emergencies (heart issues, accidents, etc.) but with respiratory issues the staff will talk with an available doctor and may have to decline. However, the person can still be seen at the infirmary if the family will bring them in and we will assist as much as possible. If the family feels that they don't want to do this, then we encourage them to contact Cruz Roja to seek their assistance.
The Rescate Board wrestled with this situation but made this difficult decision to avoid ending up with a situation where we'd have to close down due to multiple staff getting sick or needing to isolate.
We sincerely regret that these restrictions in service have become unavoidable. Thank you for your understanding as we all manage our way through this pandemic.
COVID-19 updates for Guaymas, Sonora & Mexico today
There were 423 new cases in Sonora today for a total of 21,423 confirmed cases. There were 42 deaths today for a total of 2,011 in Sonora. In Guaymas, there were 16 new cases today for a total of 770 cases and 2 more deaths for a total of 141.
Today, Mexico had 6,148 new cases and 857 deaths for a total of 449,961 confirmed cases (300,254 have recovered) and 48,869 deceased.
Sonora remains in "orange" this week though the Governor continues to ask people to act as if we're in red, observe social distancing and wear a face mask when social distancing isn't possible. The light can move back to red as has happened in other States, so let's all work together (hand washing, social distancing & masks) to move towards yellow and not red.
San Carlos and Guaymas continue to open under strict guidelines. This week:
The beaches are open from 6:00am to 6:00pm. Masks and social distancing (4 meters) are mandatory. No alcohol is allowed.
The government installs nightly breathalyzer filters to try to prevent people from taking alcohol to the beach. People risk fines of up to 10,000 pesos for non-compliance. Dozens of people were caught last week.
The port is open and dive boats and fishing charters are working again. Tourist and recreational activities are permitted.
The Mirador Look-out is open from 6:00am to 5:00pm. Masks and social distancing are mandatory.
Athleticlub San Carlos plans to reopen on Monday, August 10.
The Governor announced that in Sonora, students will not start the school year in classrooms, but through online learning.
There are still travel restrictions at the borders between the US and Mexico and the US and Canada until August 20, 2020. Travel continues to be limited to "essential travel" only.
López-Gatell explained that, when in orange, the following businesses can resume activities as long as they comply with all the health protocols established by the state Secretariat of Health:
Hotels can operate at 50% occupancy.
Restaurants and cafes at 50% capacity.
Hairdressers, beauty salons and barbershops at 50% capacity and by appointment.
Parks, squares and open public spaces at 50% capacity.
Markets and supermarkets, at 75% capacity and only one person per family.
Malls and churches at 25% capacity.
Gyms, swimming pools, sports centers and spas at 50% capacity and only with appointments.
Amusement parks, spas, fairs, nightclubs, and event venues remain closed.
Emergency numbers
Rescate at (622) 226-0911 for Emergency Calls Only. At this time, Rescate services continue to be reduced to "Emergency Only".
911
065 Cruz Roja
Sentinel Unit Covid-19 "Guaymas Norte", 622-221-0108
COVID-19 direct line for Secretary of Health, Sonora 622-216-2759
CIMA Hospital 662-259-0900
IMSS 622-222-5237
IMSS toll-free number for COVID 19 issues 800-222-2668
The Mexican Secretary of Health hotline 800-0044-800.
Police 622- 224-0105
Comisario, Enrique Gamez 622-130-7338
Comisaria 226-1400
US Consulate General in Hermosillo 662-690-3262
Other News Around Town
Can you Help Carlos Garcia Beltran (former conductor of Esperanza Azteca)
Many of you probably remember the talented, energetic and entertaining former conductor of the Esperanza Azteca Orchestra and Choir. He worked with the group for seven years and held many concerts in San Carlos and Guaymas. At the time, he was the youngest conductor in Mexico.
Carlos left Guaymas to get a bachelor's degree in music education at the University of Arizona. During the first year he had a full scholarship. There are new regulations for international students that prevent him from continuing to receive the scholarship.
He needs to pay off $3000 USD from last semester before August 7 so he can enroll in this semester's music program. The cost of the program is $22,000 per semester which he needs to pay in September, 2020. Carlos created a Go Fund Me campaign to raise the money to help pay for his schooling. Please consider contributing.
CRRIFS: Make Way for the Quail
Few sights are more endearing than a line of quail marching along like scouts on a summer hike.
Susan Dawson-Cook was relaxing under her tent on Playa San Francisco when she was surprised to find a diminutive but very chatty quail chick — barely a few days old — by her side.
After searching in vain for the tiny trespasser's 'chaperone', Susan contacted Dr. Elsa Coria Galindo, wildlife veterinarian and director of the CRRIFS, to find out how she could help the little bird survive.
Initially, Elsa suggested hiding and waiting to see if the mother would come and reclaim her baby. But, by the time Elsa arrived, the chick had disappeared into the bushes nearby.
As Susan and Elsa were talking, the chick darted out of the bushes. "It was almost as if it recognized my voice," Susan said.
The CRRIFS team managed to catch the little fellow, and Elsa searched the area, discovering four older quail but no adults. Unfortunately these juveniles wanted nothing to do with the nestling.
Elsa opted instead to bring the chick to CRRIFS' facilities, hoping to eventually release the chick when it reached maturity and could fend for itself.
Closely related to pheasants and partridges, quail are ground dwellers found in San Carlos' desert scrub and riparian areas. Weighing typically only 50-100 grams, quail have a long list of predators, including snakes, raccoons, foxes, coyotes, bobcats, skunks, hawks and owls. Although they can fly short distances of up to 30 meters (100 feet), their first instinct when frightened is often to freeze or to run away at speeds of up to 24 kph (15 mph).
Most frequently active in early mornings or evenings, they communicate with distinctive high-pitched grunts and cackles that actually have beat and harmony. They typically eat grasses, seeds, berries, cactus fruit and roots but will supplement their diet with worms and insects for extra protein.
Mating for life as early as 2 months old, they can live up to 3 – 5 years in the wild. The San Carlos breeding season is generally from April to September, during which a single female can lay multiple clutches of 10 –  16 eggs to ensure the population's survival. In winter months, multiple quail families will band together forming larger coveys of 50 or more birds, while in spring and summer pairs will split off to raise their young.
With the "Stay at Home" orders currently in effect, more quail are in evidence around Delfín and Pilar Condos. If you see a quail family, please walk slowly to allow them to get away in group; if not, another chick could become separated from its family.
To learn more about how you can support CRRIFS' conservation efforts, please email contacto@crrifs.org or call (622) 152-9934 to report injured wildlife.
by Tamara Banar
Live from Mulligan's Island — Mark Mulligan on Mondays at 5:00pm
Tune in next Monday, August 10 at 5:00pm (San Carlos time) to watch Mark Mulligan, who will be joined once again by special guest Mike Nash, perfom online via Facebook — Live from Mulligan's Island.
During this time of social confinement, Mark will be entertaining us from his backyard bar, singing all your favorites. He'll also take requests, and show some pictures of beautiful San Carlos for those of you who have gone back north.
To join in next week, simply click on Mark's Facebook page next Monday at 5:00pm. You can also scroll down on his page to watch previous shows, or click on this YouTube link.
"Thank You" Mark for continuing to entertain us as we Stay Home. An online tip jar is available at www.paypal.me/mexicomarkmulligan
Thanks to Karen Stewart and Seaside Realty for sponsoring these shows.
Diving & Fishing Reports
Diving Report

The marina opened last week and dive boats were allowed to go out. Feliza Rios, at El Mar Diving Center, is reporting 86 degree water temperatures with about 40 feet visibility locally and 65+ feet at San Pedro Nolasco.
This week we are going to talk about a very abundant small fish in the Damselfish family, the Cortez Damselfish found throughout the Sea of Cortez. It starts life as a bright, almost iridescent blue fish (pictured on left) which gradually changes to a drab dark brown (pictured on right) as it matures.
If you stop and observe the adults for a while, you will see that they are very territorial. That's because they are defending their plots of algae from all intruders, and that includes us divers and snorkelers! If you happen to put your finger down on the rock their algal crop is growing on, you will most likely get nipped – they are small (up to 5 inches) but very aggressive. Like with others in this family, the male damselfish usually guards the eggs after mating…giving it another reason to keep you away from its territory.
Other damselfish that are common in our area are the Panamic Sargeant Major (bright yellow with black bars), the Scissortail Damselfish (silver with a white dot at the base of its dorsal fin) and the Giant Damselfish (dark blue with a white outline on its fins). The first two are commonly seen in large schools in the water column feeding on plankton. The Giant Damselfish is rather secretive, hiding in and around large boulders.
This is a fun, colorful family of fish that is easily seen on every dive or snorkel you do…so time to get wet and start looking.
by Annette Felix and Feliza Rios, El Mar Diving Center, elmarmexico@gmail.com
Fishing Report
The port opened up to the delight of many a little over a week ago. Full closure was in effect for about five weeks, and we just won't talk here about the previous months. Charter boats were allowed to operate at half of normal capacity. Most have been occupied with the limited party crowd, but some private boats have been fishing.
The water is near maximum temperature with the weak monsoon season. I still believe that our season looks a month late, but the storms are beginning to act up after a recent Gulf of Mexico storm confused things. Look for those cloudy mornings, any break in the strong southern winds, and prepare for warm afternoons. Breathable shirts are great, Frog Togs and other cold wet towels, big hats, electrolyte drinks, and lots of water can make for an enjoyable day. With some luck, the fish will cooperate.
A few friends have given reports of a billfish or two a day. I think that the marlin are small, but I did hear of one small Blue caught. The Bisbee tournament is being held off the East Cape this week if you look at Bisbees.com, there are no Dorado in the reports. Maybe they have moved to cooler waters? There was a report of a 45 – 50 pound Dorado caught in Guaymas. I have seen a few Sierras in the pics. Hope that everyone is wetting a line somewhere.
by Bryan Replogle, Team Margarita Sportfishing, repsilon@aol.com (April photo)
Happy Hours and Food Specials
Embarcadero Cocina + Bar
NOTE: Due to COVID-19, Embarcadero Cocina + Bar is temporarily closed.
Embarcadero Cocina + Bar has reopened at Marinaterra Hotel with a new menu and an extensive choice of wines and cocktails.
Enjoy indoor seating, at the bar and on the patio overlooking Marina San Carlos — with the World's Best View.
A breakfast buffet is served from 6:00am to 1:00pm. From Monday to Friday, there's a special price of 140 pesos for women. The cost on weekends is 210 pesos and weekdays 180 pesos.
There is also an à la carte menu.
For more information and a map, click here.
Phone: (622) 225-2020 EXT 04
Address: Hotel Marinaterra on the Malecon at Marina San Carlos. marinaterra.com
The Palapa Bar and Caddy Shack Sports Bar
NOTE: Due to COVID-19, The Palapa Bar and Caddy Shack Sports Bar are temporarily closed. 
The San Carlos Country Club and Golf Course has something for everyone!
The Palapa Bar by the pool has beautiful views overlooking the golf course and San Carlos, and is open every day from 7:00am to 4:00pm every day.
The Caddy Shack Sports Bar is indoors, and is open every day from 4:00pm – 9:00pm. Come and enjoy all your favorite sports on our big screen TVs.
Our food and drinks menu is available in both restaurants. Start your day off with some hearty breakfast with your choice of eggs, omelettes, hot cakes, chilaquiles, and more. Or, come by for lunch or dinner. Salads, soup, sandwiches, burgers, pizzas, pastas, meat, chicken and seafood dishes are all available on our extensive menu. We also have a fully stocked bar with all your favorites!.
You don't have to be a golf club member to eat at La Palapa Bar or the Caddy Shack Sports Bar, or to buy a Day Pass for the pool (summers only).
We host and cater events! Contact us for your wedding, anniversary, birthday bash, club or organization's function, or any special event.
For more information, our menu, and a map, click here.
Phone: (622) 226-1020 & (622) 226-1102
Address: in the San Carlos Country Club, between Loma Bonita and Solimar.
La Palapa Griega
Enjoy delicious Greek food, seafood, and cold drinks in the open-air, palapa covered restaurant on the beach.
Our friendly staff is waiting to serve you.
Tuesday food special: Gyro Tuesdays with 80 pesos gyro, from 5pm – 8pm.
La Palapa Griega is open 7 days a week for lunch and dinner, 10am to 8pm.
La Palapa Griega accepts credit cards (Visa and Mastercard).
For questions or reservations, call 622-226-1888. Click for more information and a map.
El Mar Restaurant
Enjoy air conditioned beach-front dining at El Mar Restaurant on La Posada Beach.
Breakfast: Omelets, Egg McMuffins, Huevos Rancheros, Eggs Benedict, Chicken Fried Steak and more.
Lunch: Burgers, Cheese steaks, Create Your Own Salads, Chiles Rellenos, Enchiladas, Mexican Combos, Fish & Chips, Tortilla Soup, Sandwiches, Fish, Chicken, Steak, Filet Mignon, Shrimp. We Cook Your Fish.
Daily Specials include:
Tuesday: Chiles Rellenos ala Isabel
Wednesday: Pork Ribeye with Apple Sauce
Thursday: Fettuccini Alfredo with Shrimp
Friday: Fish & Chips
Saturday: Coconut Shrimp
Beer Selection: Tecate, Tecate Light, Amstel, Bohemia, Coors Light, Heineken, Indio, Miller, XX Lager, XX Ambar.
Hours: Open Tuesday through Sunday, 8am – 3pm, serving Breakfast and Lunch. Closed on Mondays. For your reservation or to place a take-out order, call 622-226-1008.
For Information on our Meeting Room, Event Center or Wedding Planning, call 622-226-1003.
For additional information and a map click here. Follow us on Facebook.
Captains Club
NOTE: Due to COVID-19, Captains Club is temporarily closed. 
Captains Club is the best "harbor hangout" in town. Our restaurant/bar, located just south of the Marinaterra Hotel, is open to everyone. We serve the coldest beer in town and the freshest food available. Try our BBQ grilled burgers, beer battered fish and shrimp tacos, and our famous Cahuamanta soup in a comfortable and relaxed atmosphere. Savor one of our delicious pizzas made in our wood fired pizza every day starting at 5:00pm. Guaranteed you'll love it or we'll buy you a beer!
Remember — You catch it and we cook it! We'll cook your fish anyway you like it, with 2 sides. Click here for more information and a map.
Follow us on Facebook. Website: clubcapitanes.com. Call 622-226-2123.
Delfines Bar and Grill
Delfines Bar and Grill has been recognized with a Certificate of Excellence from TripAdvisor, based on the consistently great reviews we've earned! San Carlos's finest international dining experience with a full service bar and bilingual staff.
Breakfast: 99 pesos breakfast daily from 11am – noon.
Lunch: Fresh, flavorful and unique sandwiches with a variety of soups and salads.
Dinner: International fair of specialty entrées each served with soup or salad, starch and seasonal veggies. Kung Pao Chicken, Proscuitto/Asiago Chicken Pasta, Ginger Citrus Shrimp, Fire Thai Filet, Fresh Catch of the Day and many more. Please click map and menu below, or see menu at delfinesbarandgrill.com.mx. All menu items are available for take-out except breakfast.
Delfines features San Carlos's only Teppan table, a great show and perfect for special occasions, available for parties of 6 or more by reservations 622-226-0499.
NOW SERVING SUSHI! Craving sushi? Come in and try our delicious options today. Friday Special — buy 2 sushi dishes and get 2 FREE Tecate Lights!
NEW Hours: Open every day except Wednesday from 11am – 8pm. Limited in-room dining available. Curb-side take-out is available, as well as FREE home delivery. Call 622-226-0499 for your reservation or take-out order. Click for map and menus, including NEW sushi menu.
Sunset Bar & Grill
Just a short 7 minute drive from town, on the old Club Med beach, you'll discover this one-of-a-kind handcrafted restaurant.
Sunset Bar & Grill offers a healthy, concise late lunch & dinner menu, and top shelf unique mixed cocktails, fine tequilas, bacanora & mezcal.
Choose from an eclectic array of appetizers & sides to accompany your grilled main. Our grill Chef masters the perfect doneness you request on the top cut black Arrachera beef, the fresh catch of the day or the gourmet sirloin burger.
The brick mesquite oven deepens the flavors of the handmade flatbreads and pot pies. The weekly gourmet specials are designed to please your senses.
Sit on a rope swing while sipping a signature Mojito or pick any repurposed wooden spool table to watch the sun dip into the ocean … you will be drawn to the numerous décor details that create an unsurpassed ambiance.
If you are looking to spend an amazing evening on the beach with thoughtfully prepared food & cocktails, served in a tantalizing ambiance – don't leave town without experiencing the Sunset Bar & Grill – the sexiest restaurant on the beach!
New Hours: Open Every Day from 12:30pm – 8pm. Click here for the menu and a map. Follow us on Facebook. For reservations, call 622-109-0003.
Soggy Peso Bar
Originally the only small shack on a desolate beach, the Soggy Peso Bar remains the quintessential traveler's dream of a Mexican beach bar.
Improved over the past 12 years, this daytime & evening beach bar maintains its rustic vibe; even the locals say they feel like they're on vacation when they're at the Soggy.
From the freshest Mexican style seafood to the best margarita, the live music to world music, the spectacular sunsets to the friendly staff, laying in the hammocks to marveling at the kiteboarders, your experience at the Soggy Peso will feel complete.
For the non-seafood lover, the small menu boasts great paninis & salads, guacamole & bean bowls. For the seafood lover, the signature crab tostada, shrimp quesadilla or Mexican seafood cocktail are a must. The original owner and long standing staff members strive for consistency in providing a quality experience.
For visitors & locals alike, take the time to experience Soggy's good vibe, and savor a cold beverage & delectable light fare with two feet in the sand at the best little beach bar in town!
Hours: Open every day from 11am – 7pm. Click here for the menu and a map.
HammerHead's Dockside Bar & Grille
It's Hammer-Time! Check out the best sports bar in town. Located at the San Carlos Marina, HammerHead's Dockside Bar & Grille is your best choice for great meals, cold drinks and great atmosphere. Come watch the sun set behind Tetakawi and the boats come and go from the marina.
Enjoy the ambience of our air-conditioned, re-designed pub and fabulous outdoor patio and Margarita Bar! Our unique menu of pub style food includes appetizers, lunches and dinners with favorites such as Dry Rub Ribs, the Dockside Chop Salad or the HammerHead Burger, all made from scratch with only the freshest ingredients.
Check out our daily food and drink specials while you watch your favorite games on one of our 7 large TVs. Serving Pizza every day! Time for a new t-shirt or hat?… check out our merchandise on sale.
Are you a beer lover? HammerHead's is the only bar in all of Sonora state supplying micro beer from Baja Brewing Co. made and bottled out of San Jose Del Cabo. Choose from award winning Cabotella (Lager), Baja Blonde (Pale Ale), and Baja Black (Obscura) and Baja Stout (Stout). Delicious and refreshing…try one today.
New Summer Hours: Open Wednesday to Sunday from 12pm – 8pm. Closed on Monday and Tuesday. We have FREE WI-FI and we do "Take-Out" (10% discount on Take-Out orders). Call us at 622-226-0152 and follow us on Facebook. Click here for more information, menus, and a map.
Tortuga's Restaurant & Bar
Tortuga's is your fine dining experience in San Carlos. Tortuga's continues to serve the best meals in town with our Fresh Food Bistro menu. All of the menu items come from local fresh sources. All of our famous meats (Prime Rib, Rib Eye, Filet Mignon), Special Catch of the day, Spicy Tuna, Field Salad and a few new dishes are hand-picked to ensure you're getting the best.
The Bristo is open 3:00pm to 11:00pm Monday to Friday and 1:00pm to 11:00pm, Saturday and Sunday. Every Friday, try our Prime Rib special which includes one glass of wine for 540 pesos. Call early to reserve (622-226-2051) as the Prime Rib always sells out — it's delicious! The Saturday special is our famous Beef Wellington (425 pesos).
Tortuga's Bar is open and we welcome you from 8:30am to 11:00pm. Come in, have fun, laugh a lot, and try the Best Hamburger in San Carlos, and a few new dishes like crab cake and marinated eggplant. Open in the morning serving fresh coffee, a special French sweet bread, Eggs Benedict, and all your favorites.  Order our fresh French bread (bowl, baguette, half baguette.
Food & Drink Specials:
Monday: Enchiladas (95 pesos) + Margarita (60 pesos)
Tuesday: Mexican day: Taco Tuesday (25 pesos) + Tequila (40 pesos). Tortilla soup, fajitas and fish tacos with 50% discount
Wednesday: Sheppard's pie (95 pesos) + screw driver (75 pesos))
Thursday: Italian day: beef tosdada (35 pesos) + Cerveza Nationale (30 pesos). Fresh pasta, lasagna, chicken parmesan, tiramisu with 50% discount. See the flyer for details.
Friday: Chile Relleno (110 pesos) + Margarita (60 pesos)
Saturday: Fish Finger Tacos (90 pesos) + Mojito (60 pesos)
Sunday: Special Eggs Benedict (115 pesos) and Bloody Mary (75 pesos), served 8:30am to 1:00pm. Domingo Pasta: bolognaise, alfredo, carbonara (90 pesos). NEW
Check out the website for more information and menu. We have takeaway —  see the menu on tortuga.mx . Call 622-226-2051 for reservations and takeaway. We are following all of the directions from the Health Department to take care of your well-being and offer the highest quality of service.
Colibrí Restaurant & Bar
We welcome you to the Colibrí Restaurant & Bar, a garden oasis like no other in San Carlos. Located in the north-west corner of Plaza Las Palmas (where the CEA water company is located) in the center of town, Colibrí (which means "hummingbird" in English) is your best choice for an intimate, romantic dinner or for a fun outing with a bunch of friends.
With many separate dining areas, the choice is yours. Enjoy your favorite meal in our indoor, air-conditioned restaurant; eat outside in the enclosed garden area; or have a view of the ocean on our outdoor patio upstairs — with seating for over 100 people, we're ready for your group, large or small. We have a well-stocked bar, including beer and wine.
Our menu is full of unique dishes that is sure to satisfy the most discerning palate. The restaurant features Tapas (small plates), International entrées, and mouth-watering desserts. You must also try our delicious mesquite wood-fired pizzas. Come in and check out our delectable culinary delights! We hope Colibrí will become a favorite of yours.
Hours: In-room dining (by reservation only) and take-out is available from noon – 10pm, Tuesday to Sunday. Click here for more information about our Specials and Take-out options. Reserve or place your take-out order by calling 622-115-3466. Follow us on Facebook.
La Bartina 64
Effective Thursday, June 25, La Bartina 64 is opening again.
New hours & a New Menu!
Looking for a casual dining experience in the heart of San Carlos with views of the beautiful Sea of Cortez! Then look no further than La Bartina 64 – located upstairs in the Seascape Plaza.
With three seating areas to choose from, you can have it all. Sit on our outdoor patio while sipping a refreshingly cool cocktail; enjoy a modern, clean and comfortable dining experience indoors; or head out to the rooftop patio with padded couches, chairs, a bar and music.
Our specialty is our gourmet food! We have a varied menu to please all palates: salads, ceviche, tostados and tacos, burgers, steaks, shrimp, sashimi and much, much more, including dessert. You'll also enjoy our fully stocked bar with over 14 wines available, Modelo brand beers, and exotic cocktails.
At La Bartina 64, you can enjoy an afternoon of music with DJ Alex Meza or take in all the sports action on one of our 8 big-screen TVs savoring our popular Juicy Lucy burger and a nice cold beer. With lots of seating indoors and out, there's always room for you to enjoy yourself at La Bartina 64. Birthday promotions — come with a party of 4 or more and your meal is free! Celebrate your special day on Friday – buy one bottle and the 2nd one is free.
Happy Hour: 2 x 1 Margarita and Beer on Thursdays and Fridays from 5:00pm – 7:00pm.
Hours: Open Thursday to Sunday from 7pm – 9pm. Closed Monday, Tuesday, Wednesday. We have FREE WIFI and we do "Take-out". Follow us on Facebook. Click here for the New Menu, more information, and a map. For reservations, call 622-226-0968.
Blackie's Restaurant & Bar
Blackie's Restaurant & Bar has been a staple in San Carlos for over 20 years, offering a delicious dining experience and excellent service for its national and international guests.
Our charming upscale restaurant serves favorite authentic Mexican dishes such as our popular Shrimp Guillermo and Meat, Chicken or Shrimp Fajitas. If you are in the mood for the best cut of Sonoran beef like our Rib Eye Steak, or Raspberry Chicken, or perhaps a Fish au meunière, come hungry because our international menu has a variety of food options that will please any palate. Start your meal with a Caesar Salad, prepared for you table-side by our welcoming and friendly staff, and end it with a refreshing complimentary after-dinner drink. Come in today and find out why we are rated one of the top San Carlos restaurants on TripAdvisor!
Weekly Food Specials: Ask your server for the Daily Specials from Friday to Sunday. Blackie's Restaurant is offering 10% off if you pay in cash.
Happy Hour: Monday to Friday, 3pm – 6pm; Saturday & Sunday, 2pm – 5pm. 2 x 1 Beer Specials on Tuesday and Thursday: Tecate Light, Dos Equis
Hours: Open Tuesday to Sunday from 7am – 8pm. Closed on Monday. Follow us on Facebook. We have FREE WIFI and we do "Take-out". For reservations, call 622-226-1525. Click here for the menu, more information, and a map.
Turquesa Restaurant
At Turquesa Restaurant, admire the beautiful Sea of Cortez and watch the sunset from our outdoor patio or air-conditioned restaurant.
Located across the street from Charly's Rock and next to the Hacienda Tetakawi hotel, Turquesa Restaurant is open for breakfast, lunch and dinner from 7:00am – 7:00pm. Enjoy a traditional southern Mexican breakfast, the popular Skillet de Pastel Azteca. This lasagna-style dish is made with chicken and corn tortillas with a red chile sauce.
For lunch, try our delicious Rib-eye tacos, Shrimp Chimichangas, or an Avocado Pizza. With beef, fish, and shrimp on our menu and a fully-stocked bar, we have something for everyone.
With your meal, why not try one of our special artisanal beers, RREY London or RREY Kolsch, crafted in the city of Monterrey and brewed to perfection as per the German tradition.
Tacos & Beer Special: Come in Monday to Friday from 1pm – 6pm and enjoy something from our new One Dollar Menu! Tacos, Burritos, Tostados, Shrimp Cocktail and Beer (Tecate & Tecate Light) — all for only $1 USD.
Hours: Open Monday, Wednesday – Sunday from 7am – 7pm (closed Tuesday). Follow us on Facebook. We have FREE WIFI and we do "Take-out". For reservations or your take-out order, call 622-103-0416. Click here for more information.
Los Arbolitos de Cajeme
Los Arbolitos de Cajeme in San Carlos welcomes You!
Los Arbolitos de Cajeme has been serving its clients delicious meals for the past 25 years and is one of the most popular restaurants in the State of Sonora. Los Arbolitos prides itself on its excellence in cuisine and on its customer service. Come on in and give us a try. If you are a guest of San Carlos, staying at a hotel or rental unit, ask for your coupon to receive a 10% discount on food consumed in our restaurant.
Our San Carlos restaurant has the freshest seafood, the best Sonoran beef cuts, and the nicest and largest outdoor palapa-covered patio that has striking views of the Sea of Cortez. Watch the dolphins swim by or the sun set while you enjoy a fantastic meal any day of the week.
Your meal begins with our complimentary in-house tortilla chips and sauces. Start with one of our many appetizers, including soups and salads, tacos and tostadas. Follow that with our popular Shrimp dishes, like Boston or Ranchero Shrimp. Looking for a bit more heat? Our Shrimp a la Diabla won't disappoint. We also offer 7 different options for fish fillets. Our seafood is always fresh and has a unique and characteristic northern Mexican flavor. Prefer to have some meat? Then try the mouth-watering Arrachera steak, cooked to perfection and served with rice and salad.
You must try our famous Molcajetes – – you choose either a hot or cold option, filled with a delectable assortment of seafood or with shrimp, steak and chicken.
We are licensed and carry an assortment of beers, wine, spirits, and cocktails.
Hours: Open every day from 11am – 6pm. Follow us on Facebook or check out our website. We do "Take-out" and Delivery (free). Call 622-226-0076 or 622-132-7000 for your reservation or take-out order. Click here for more information and a menu.
Tequila's Restaurant & Bar
You haven't experienced San Carlos, Mexico until you've been to Tequila's. Named after Mexico's national drink, Tequila's Restaurant & Bar is the quintessential Mexican experience. We also specialize in Seafood!
Our Sports Bar has been family-owned for almost 35 years. Tequila's welcomes you to enjoy breakfast (we make the best chilaquiles rojos in town), lunch (try one of our delicious gourmet burgers), and dinner (we're famous for our chili rellenos) at our spacious restaurant located at the side entrance to the Marina, just past Marinaterra hotel.
With Daily food specials, Daily Happy Hours, 2 Pool Tables, 4 big-screen TVs, DirecTV with all sports (NFL, MLB, NBA), free wifi, and lots of parking, Tequila's is the perfect place to relax and enjoy the best Mexican and seafood in San Carlos. Bienvenidos!
Enjoy the patio bar where we sell "raspados", smoothies, milkshakes, ice cream, and nachos. Dogs are welcome at this dog friendly restaurant on our nice sunny covered terrace.
Drink Special: 20 pesos ($1 USD) Draft Beer, Indio or Tecate Light. All day – Every day!
Daily Food Specials:
Monday: Mexican Combo, 130 pesos
Tuesday: Chimichangas (beef or chicken), 115 pesos
Wednesday: Fish Filet, 135 pesos
Thursday: Chiles Rellenos (cheese), 115 pesos
Friday: Seafood Soup, 120 pesos
Saturday: Shrimp Spaghetti, 140 pesos
Sunday: Bloody Mary's, 55 pesos
Hours: Open every day (except Wednesday) from 8am – 9pm. Closed Wednesday. FREE-WIFI. We do Take-Out. Call 622-226-0545 for Take Out and 622-149-0066 for Reservations.
Hair of the Dog
NOTE: Due to COVID-19, Hair of the Dog is temporarily closed.
Welcome to Hair of the Dog! Our restaurant and bar has a laid-back, casual setting, where guests are free to have as much fun as possible as they are entertained by their surroundings — dancing to a live band, singing karaoke, playing some pool, watching all the Games & Sports on our 3 big screen TVs, and more. Our servers work hard to ensure you have a great experience at Hair of the Dog.
We are conveniently located right along the main street in San Carlos, with lots of parking at the back of the restaurant.
Join us indoors in our air-conditioned restaurant, or enjoy your food and drinks on our outdoor patio. We've got plenty of room for your party!
Our extensive menu has something for everybody. Hungry? We've got buffalo wings, 11 different burgers, BBQ ribs, fish and shrimp dishes, pasta, salads and vegetarian meals. Try our delicious sandwiches too, including the popular Club Sandwich. We also have lots of snacks, including onion rings, chili cheese fries, quesadillas and tacos.
Follow us on Facebook. Click here for more information, a menu and a map.
La Terraza Bar
At La Terraza Bar, savor the taste of authentic Mexican food.
Located on the main street Blvd Manlio Fabio Beltrones, beside the Pemex gas station and across from Los Jitos hotel, La Terraza Bar is open every day except Tuesday for a late breakfast, lunch, and dinner. Enjoy a traditional Mexican breakfast, the popular San Carlos Eggs. With 2 fried eggs, chilaquiles, toast and beans, you're sure to start your day off right.
For lunch or dinner, try our delicious Terraza Burger with fries, our Chiles Rellenos, or one of four types of Enchiladas. Can't decide — then the Mexican Combination platter is the perfect choice. Or, try the Molcajete (for 2 people). Delicious shrimp, chicken, and steak served with melted cheese and a side of marinade sauce, beans and guacamole. With beef, fish, shrimp and salads on our menu and a fully-stocked bar, we have something for everyone.
You can eat inside our comfortable air-conditioned restaurant, or outside on the patio while you watch your favorite sports team on TV. We've got games at the patio bar — Dominoes, Checkers, Backgammon, Cards, and more. Just ask your server. Come out, have a drink, and have some fun at La Terraza Bar.Happy Hour is every day! From 3:00pm – 6:00pm, enjoy 2 x 1 Margaritas, or 2 x 1 Tequila shots.
Weekly Food & Drink Specials:
Monday: Menudo/Pozole & Salads, 95 pesos.
Wednesday: Taco Fish / Taco al Pastor, 25 pesos.
Thursday: Chilaquiles, 80 pesos; Tecate Light, 20 pesos; Tequila shot, 50 pesos.
Friday: $1 USD Beer (Indio, Tecate Light, XX Lager).
Hours: Open every day (except Tuesday) from 11am – 7pm. Closed on Tuesday. We have FREE WIFI and we do "Take-out." Call us at 622-226-0676. Click here for more information, our menu and a map.
Marvida Taproom & Kitchen 
The craft beer revolution finally comes to San Carlos, as the only LOCALLY BREWED craft beer debuts at Marvida Taproom & Kitchen. This is REAL craft beer from kegs (not bottles), and the difference is right there, on your palate. We've got all your favorites: IPAs, Stouts, Hefeweizen, Blonde Ales, and more. Beer flights are available too. Come in often to see what's new on tap at our microbrewery. And if beer is not your beverage of choice, we offer wine and a full bar.
No beer this good can be quaffed without the best food in San Carlos. Whether it's delicious hand-made pizza, tasty burgers including the popular Marvida Shrimp Burger, Chicken Drumsticks, Aguachiles, signature salads and creative side dishes, Marvida's got you covered. For meat lovers and vegans — there's something for everyone on our menu!
We are located at Marina San Carlos, in front of "I" dock. Enjoy the best craft beer AND the best views in town. With both indoor and outdoor seating, you can watch the yachts come in and out of the marina and the sun set while savoring a perfect meal. We are pet-friendly, but please keep Fido outside. Don't worry about the marina parking fee. With your Marvida receipt, you'll be reimbursed your fee when you leave. And remember to check out our cool merchandise for sale. Growlers for sale and can be filled "to go"!
Weekly Food & Drink Specials:
Tuesday: Taco Tuesday – 25 pesos/taco.
Wednesday: 2 x 1 Margaritas, all day long.
Saturday and Sunday: New Brunch Menu.
Hours: Open Tuesday to Sunday from noon – 8:00pm. Closed on Monday. Follow us on Facebook. For reservations or for your take-out order, call 622-124-1624 or WhatsApp 622-176-0348. No pets indoors please. Click here for more information, the menus and a map.
Explore San Carlos: Tours and Excursions
El Mar Diving Center
WE ARE OPEN!
We are San Carlos' Premier Scuba Diving Center, providing Adventure since 1988. We offer certification courses (Open Water; Advanced; Diver Specialties such as navigation, underwater digi-photo, night, deep, and wreck diving) representing SSI and PADI Training. Already certified? Then come to El Mar to rent or fill your tanks or service your equipment. We also offer a snorkeling course.
For a memorable day on the water, join us for one of our diving, snorkeling, kayaking or fishing trips. We also rent kayaks, snorkeling and scuba gear. Click here for more details.
Phone: 622-226-0404 (San Carlos Office); 1-877-365-0251 (Toll Free from U.S. & CAD)
Address: 263 Creston, San Carlos, Sonora, Mexico
Website: elmar.com/mexico.php
Email: elmarmex@prodigy.net.mx
Facebook: El Mar Diving Center San Carlos Mexico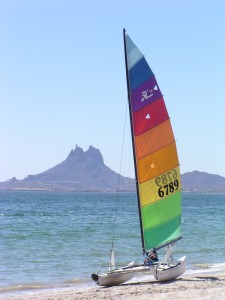 After you read the San Carlos Newsletter, Keep Exploring … San Carlos
Events in San Carlos & Guaymas