San Carlos & Guaymas Sonora Mexico Newsletter with special events, weekly calendar, local news and weather, photos, videos, fishing report, dive report, Cinemex (movie) listings and more.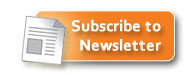 To subscribe to our free weekly San Carlos and Guaymas newsletter, click here — fill in your name and email address, and click "subscribe". A confirmation email will be sent to you. Confirm your address and you're all set!
Your privacy is very important to us and we will not sell or give away your details to anyone.
You may unsubscribe at any time.

Click here to see more past issues of the newsletter.


This week's newsletter: April 8, 2020
San Carlos and Guaymas Photos
Dawn of a new day, by Cathy Henkel
Physical Distancing — San Carlos style. Ramon Cruz physical distancing on a kite board at Algodones beach, by Jennifer Riviera 
Through the generous efforts of Greg and Elizabeth Hovey, who triple community donations received by their San Carlos Fruits & Veggies project, the kids at Agua Y Mas orphanage (Maggie's Kids) will enjoy over 400 pounds of organic goodness! For more information, visit this website or Facebook page.
Morning sun rises over the many boats docked at Marina San Carlos, by Leonel Garza Sánchez 
Clouds make for the best sunsets, by Rada SC
San Carlos Weather, News & Marketplace
News & Marketplace
Join us on Facebook for photos, event updates and more (more than 11,000 people already do).
Look out your window and check out tonight's spectacular Supermoon. April's full moon, also known as the pink moon, will be the biggest and brightest supermoon in 2020. Picture on right taken by Rada SC.
Because of Semana Santa (Easter week), this Thursday and Friday are national holidays in Mexico. Most government offices and banks, including CIBanco, will be closed on April 9 and April 10 (Good Friday). Easter Sunday is April 12 and Easter Monday is April 13 (which is not a national holiday in Mexico). From the gang at What's Up San Carlos, "Happy Easter" to all our readers.
Passover will begin in the evening of Wednesday, April 8 and ends in the evening of Thursday, April 16. Chag sameach.
Check out our San Carlos & Guaymas Business Directory with local businesses, such as International Health Insurance, Emergency numbers, dentists, Mexican car insurance, realtors, restaurants, vacation rentals, hotels, etc. Businesses and organizations, feel free to add your information.
There is sports equipment, vehicles, boats, houses for sale and rent, and more, listed in the Classifieds. There are also people looking for items, so if you have any to sell, list them now — it's free.
San Carlos Weather Forecast
This week will be mostly sunny. The daytime temperature will be 27 C (80 F) on Wednesday, dropping to 22 C (72 F) on Saturday then rising again to 25 C (77 F) on Sunday. Night time temperatures will be 11 – 14 C (53 – 57 F). There is no rain in the forecast.
Keep an eye on the weather at our San Carlos Weather page with satellite images and live weather feeds.
Lake Medical Group now Available in San Carlos
Being in a different country is a wonderful experience; but knowing what to expect in case of a medical emergency beforehand and having a helping hand through the process can set your mind at ease. Lake Medical Group is here to help.
Lake Medical Group is a Health Management Organization. Registering with us is easy and free. Being registered means you are covered in Mexico! We are similar to an HMO in the United States, and one of the biggest advantages is that we accept and work with more than 350 different American and Canadian medical insurance plans. We even accept Medicare Advantage and Supplement Plans.
Lake Medical Group has been established in Ajijic, Chapala, Jalisco (home of the biggest foreign community in Mexico, located near Guadalajara) for 8 years. Now we are offering our services in San Carlos, Sonora through CIMA Hospital in Hermosillo. This includes CIMA's physicians, specialists, labs, pharmacy, diagnostic and lab facilities and general medical services. We are also working with Dr. Natalia Elizondo in San Carlos, whose office is next to the MDS clinic (by Dr. Mike Laux's office).
Registered Members do NOT pay Deductibles or Co-Insurance. A nominal co-pay fee is all you will ever pay: $100 pesos for a doctor's appointment, $500 pesos for an ambulatory event, and $3,000 pesos (approx. $160 USD) for any event that requires more than 1 day hospitalization — with no limits on duration nor how many operations.
The other wonderful thing is that you don't have to pay any money out-of-pocket to the hospital — that will be taken care of by Lake Medical Group.
All the doctors in the Lake Medical Group Provider Network adhere to the stringent AMA (American Medical Association) Standards of Care. Plus they have a degree of proficiency in the English language, for you to feel safe and at ease. If a doctor is extremely well qualified, but is not as proficient in English, a translator will be provided.
For more information about our services, check out our website. Take the worry out of dealing with your health insurance company if you happen to get sick, injured, or if you need surgery. Get registered with Lake Medical Group today!
All Non-Essential Businesses are Closed
Mexico declared Emergencia Sanitaria (health emergency) due to COVID-19. Federally, the Ministry of Health announced the suspension of all non-essential activities until April 30 (non-essential defined here. A more detailed definition can be found in Diario Oficial). The Governor of Sonora also ordered all non-essential businesses to close.
Assume that all businesses & organizations are closed and all events, meetings and public gatherings are cancelled / closed until further notice. Businesses that are able, like realtors, are working from home and can be reached by phone or email.
Beaches. Public beaches are closed. Miramar Beach in Guaymas and Cochorit near Empalme are blocked and closed. The police have been patrolling the beaches in San Carlos and asking people to go home.
Recreational spaces like the Mirador look-out are also closed. The police have been patrolling the Mirador look-out and asking people to go home.
The San Carlos Golf Clubhouse is closed.
Marinas are closed to commercial traffic (charters, tours, sports fishing, etc). Helicopters and Navy patrol boats were patrolling the shoreline on the weekend.
Many hotels are now closed including Playa Blanca, Posada Condominios San Carlos, and the new Sawari Hotel.
The following Restaurants are closed until further notice:
Embarcadero Cocina + Bar
Colibri Restaurant & Bar
Blackie's Restaurant & Bar
HammerHead's Dockside Bar & Grille
La Bartina 64
Sunset Bar & Grill
Mr. Iguana
Captains Club
La Palapa Griega
Hair of the Dog
Maria's Restaurant Bar
The Palapa Bar and Caddy Shack Sports Bar
Some Restaurants are still offering take-out and / or delivery: Most of the restaurants that advertise with What's Up San Carlos have a "Take-out" option, and some do home delivery. Check out the Restaurant Ads below and click on "more info" to see their menus and who offers what.
Things change daily. Others are likely also temporarily closed. We'll update as we can.
Read tips on safe ways to shop for groceries, what to avoid buying, how to wash and prepare food and other food security recommendations.
Local Updates
The answer to almost every question right now is "Stay Home" other than to get groceries, medicine or for emergencies. For example, question "are the beaches open" … answer "Stay Home".
We went to Sam's Club and Walmart yesterday for the first time in 3 weeks. Sam's Club is still well stocked (yes, they had toilet paper and booze). Walmart was also quite well stocked (lots of toilet paper and booze) but was a little low on bread, soup, beans, rice and cleaning supplies. They were restocking the shelves though. On that note, neither store was taking sufficient care. They have marked off x's to keep people separated at the Check-out. But hardly any employees were wearing masks and they weren't keeping 6 feet from each other or from shoppers. They will have to look into closing the stores for stocking during certain hours.
We needed to go into Guaymas to go to a bank, but were not permitted by the police. They had a road block before the road to the Delfinario and didn't permit anyone beyond it.
Blockades & Comisario Residency Cards for your Vehicle
We did not encounter a road block / check point coming back into San Carlos at 10:00am on Monday, but they have been set up regularly, especially on the weekend, and police are checking your residency. As part of their DN-III plan, the Mexican army may also be present at these security filters. This is not cause for alarm – they are assisting the local police and asking people to Stay Home.
The Comisario advised us that a security filter has been implemented by the State Police at the junction to the Delfinario road to politely ask visitors to leave our tourist destination for their safety and their family's. The Comisario is also providing the Resident Cards that they use every Semana Santa for residents of San Carlos to use as identification. The Comisaria office is open from Monday to Friday from 8:15am to 2:00pm. Bring your proof of address, and info on your vehicle make and plate number. The cost is 40 pesos per car, and the monies will go towards the purchase of more street light bulbs. This Proof of San Carlos Residency can be placed in your front window when you are passing by a check point, and you won't be asked to show any other proof of residency.
If you do not want to get a Residency Card, then when you leave San Carlos, you should bring a utility bill (CEA, CFE, Telmex) which will have your address on it to prove that you live in San Carlos.
Curfew
There is now a curfew from 8:00pm to 6:00am. You must be at home during these hours. If you are in San Carlos or Guaymas, you may hear someone in a car announcing this on a loudspeaker (in Spanish).
No más Cerveza
To comply with the mandate that all non-essential businesses shut down, Grupo Modelo, makers of Corona, Pacifico and Modelo beer said that it will temporarily suspend its beer production and sales, and Heineken, makers of Tecate, Indio, Dos Equis and Heineken beers also announced that it will stop making beer deliveries.
In Sonora, alcohol, including beer, remains for sale in local stores but the hours of alcohol purchases has been limited by the government to 8:00am – 6:00pm. Restaurants can sell alcohol until 8:00pm.
In March, Grupo Modelo donated 300,000 bottles of hand sanitizer made with alcohol produced in its breweries.
Cigarette makers will also suspend production. The British American Tobacco Company (maker of Pall Mall, Lucky Strike, Kent and more) announced that it will suspend its production of cigarettes in Mexico.
Closure of Hotels
Mexico's Secretary of Tourism (SECTUR) issued a statement that the lodging industry, which includes hotels and online travel agencies, must stop taking reservations and reschedule all reservations they already have. States will determine which establishments will continue to operate and receive only guests performing essential activities, to a maximum of 15% occupancy. Hotels that are remaining open must close their sports and social facilities, such as swimming pools, gyms, spas, restaurants, entertainment centers, etc. Guests should remain in their rooms.
Gasoline
This week, Sonora's State Health Council announced several recommendations to reduce the spread of the virus, including restrictions on the sale of gas for non-essential activities. The State made this recommendation because people continue to drive for non-essential activities. The Ministry of Labor is now analyzing this recommendation.
The following are the recommendations made:
1. Punish cases and contacts that do not keep quarantine and isolation for 14 days.
2. Punish people who enter Sonora and do not isolate themselves for 14 days.
3. Immediate ban on outdoor activities.
4. Closing of parks, squares, tourist places and the like.
5. Cancel construction works (except hospitals, roads and essential infrastructure).
6. Complete closure of non-essential business and industry.
7. Restriction on the sale of fuel to non-essential activity vehicles and, if possible, to the general population.
Masks
Masks are encouraged but not yet required in Sonora.
The CDC in the US now recommends wearing a mask. From their website: "We now know from recent studies that a significant portion of individuals with coronavirus lack symptoms ("asymptomatic") and that even those who eventually develop symptoms ("pre-symptomatic") can transmit the virus to others before showing symptoms. This means that the virus can spread between people interacting in close proximity – for example, speaking, coughing, or sneezing – even if those people are not exhibiting symptoms. In light of this new evidence, CDC recommends wearing cloth face coverings in public settings where other social distancing measures are difficult to maintain (e.g., grocery stores and pharmacies)".
Here's a guide to using non-medical masks: Spoiler alert – you still need to follow physical distancing guidelines.
Price Gouging
Mexico's Federal Consumer Prosecutor's Office (PROFECO) announced measures against gas stations that raise prices.
If you find a business price gouging, you can file a complaint with PROFECO at 224-6160, 132-7745 and 622-108-3477. Two supermarkets in Guaymas were suspended by PROFECO for increasing prices.
SGN (Some Good News!)
Santa Rosa in San Carlos is offering to deliver items to your home. Click here for details.
VIVE Real Estate is offering a home delivery service for people who are most vulnerable, such as the elderly and those with lower immune systems. Click here for details.
Franco Ciapara from Colibri Restaurant & Bar is offering to shop for you at COSTCO in Hermosillo on Sunday. Besides the cost of your items purchased, a tip for this service is appreciated. Contact Franco at 622-112-9311, or Alex at 622-115-3466 for more details.
Greg and Elizabeth Hovey, through their San Carlos Fruits & Veggies project, will triple all donations made this week and the recipients (a local orphanage) of the organic fruits and veggies will be Hijos del Rey (King's Kids).
COVID-19 Numbers in Mexico
As of April 7, Mexico has 2,785 confirmed, 7,562 suspected, and 141 deceased COVID-19 cases. 27% of the confirmed cases required hospitalization and 73% were mild enough to be quarantined at home. The fatality rate in the country is 5.06 per 100.
There are 2 confirmed cases in Guaymas and 39 in Sonora. There have been 5 deaths in Sonora. In the news briefing on April 7, Sonoran Health Secretary, Enrique Clausen said that the average case-fatality rate in Mexico and in the world is about 5%. In Sonora it's 13%.
Mexico is preparing to enter Phase 3 of the COVID-19 epidemic.
News from Guaymas
To help fight the Coronavirus, the Guaymas government has started a chlorination campaign.
Yesterday, 18,000 liters of water with granulated chlorine were dispersed in the areas identified as having the highest vehicular and pedestrian traffic.
News from Sonora
The Governor of Sonora, Claudia Pavlovich, announced a 101 million pesos investment in hospital equipment to combat COVID-19 including purchasing 78 ventilators, 63 hospital beds, 110 vital signs monitors and 13 ambulatory stretchers.
The Governor emphasized that this will not be enough if we do not do our part to help prevent the disease from spreading by staying home and physically distancing.
Gerardo Álvarez Hernández, General Director of Health Promotion and Disease Prevention in Sonora, said that there is evidence of community transmission in Sonora and warned that they estimate that there are approximately 550 people (as of April 2) who may currently be spreading the virus asymptomatically in Sonora.
What to do if you're not feeling well
Dr. Glenn Lippman, President of Rescate, advises people to call your local physician if you think you may have COVID-19, especially if you develop a fever, cough and shortness of breath…do not just go into the doctor's office or into Rescate as that can expose others. If you don't feel well, take precautions based on symptoms and a conversation / assessment with your health care provider.
Dr. Lippman provided this info sheet on What to do if you were potentially exposed to someone with confirmed coronavirus disease (COVID-19).
Rescate is asking people who think they may have COVID-19 to let them know before you enter the front lobby. They will direct you to the side door (up the ramp) and into the side hall.
You can reach Rescate at (622) 226-0911 for Emergency Calls Only. Non-emergency office phone: (622) 226-0158 or (622) 226-0101 and +52 (622) 226-0101 (Canada or U.S. cell phones).
The Mexican Secretary of Health has established a hotline that can be reached by calling 800-0044-800.
Other Emergency numbers:
911
065 Cruz Roja
COVID-19 direct line for Secretary of Health, Sonora 622-216-2759
CIMA Hospital 662-259-0900
IMSS 622-222-5237
IMSS toll-free number for COVID 19 issues 800-222-2668
Police 622- 224-0105
Comisario, Enrique Gamez 622-130-7338
Comisaria 226-1400
US Consulate General in Hermosillo 662-690-3262
Cross Border Travel
U.S. Customs and Border Protection (CBP) reminds the public that travel restrictions remain in place as the Easter holiday approaches. The following travel does not fall within the definition of "essential travel" — Individuals traveling for tourism purposes (e.g., sightseeing, recreation, gambling, or attending cultural events).
The Mexican customs agency (Servicio de Administración Tributaria, or SAT) and the U.S. Customs and Border Protection both announced that the Morley pedestrian gate in Nogales is shut down indefinitely. CBP also announced reduced hours of operation at Nogales, Lukeville and Naco border crossings. Mariposa will now be open from 8:00am to 8:00pm.
The United States Ambassador to Mexico has asked U.S. tourists to go home and urged U.S. citizens in the country to "think long and hard" about whether they should return to the U.S. in response to the the growing Coronavirus pandemic.
U.S. Customs and Border Protection web page: cbp.gov/travel/advisories-wait-times,
US Consulate General in Hermosillo contact information:
hermoacs@state.gov
Telefono/Phone: 01-662-690-3262 calling from Mexico or (1) 844-528-6611 calling from the U.S.
https://mx.usembassy.gov/
What to do with your time while you're staying home?
Zoom is all the rage nowadays …. have a Zoom Happy Hour, book club, yoga session or, my favorite, weekly family chit-chat. Zoom is a free video conferencing service that you can use to virtually meet with others – either by video or audio-only or both.
Just because you can't play pickleball for awhile, you can improve your game by watching game videos and how-to videos on YouTube.
Garbage Pickup: Keeping Sanitation Workers Safe
The Coronavirus Outbreak Is a challenge to the safety of the people who are continuing to pick up and dispose of our garbage.
PASA asks all of us to spray our garbage bags with a Clorox solution.
For your own safety and theirs, you can also use soap and water or an alcohol-based cleaning product to wash-off the handles and lids of all trash bins that are physically picked-up by sanitation workers. Also ensure that your bags are all properly closed.
Let's help our garbage collectors stay safe while they continue to provide this essential service.
Pay your Bills Online
To avoid paying your bills in person during this Stay at Home time, you can look into paying your bills online.
CFE: You can check your bill and pay online at CFE. More info here.
CEA: Check your account online here. Register for online access here. Have your 4 digit account number handy.
Telcel: You can check your account and pay your bill at mitelcel.
Telmex: You can register for online access to your account here. Then sign in at miTelmex to check your account and pay your bill online.
The websites are in Spanish, but you can run them through Google translate. For example, here is CFE's.
Other News Around Town
Propane Gas available at HERMOGAS / Windstar Gas L.P.
Since many of you will be staying in and cooking more than usual, remember to fill up your Propane tank.
Call HERMOGAS for your home delivery at 622-224-9090.
Have a BBQ tank that needs a re-fill. You can take it to the Windstar Gas propane station in San Carlos (next to Ley supermarket) for a quick fill.
At HERMOGAS and Windstar Gas L.P., we are aware of the extraordinary social challenges of this health pandemic, and we want to ensure that you always have Propane Gas available at your home or business, or available for your vehicle. For this reason, we will remain Open regular hours and continue to supply you with your propane gas needs.
Be assured that we have added extra security and hygiene measures. Our employees wear masks and latex gloves, and we are following disinfecting protocols on all our equipment, in an effort to ensure the safety and health of our employees and our clients.
We will continue to support the needs of our employees so that they do not suffer during this economic downturn – to that end, no employees will be laid off.
We are committed to helping our community as we work to overcome this challenge and move forward together.
Las Rescatistas: Tigresa
We've been fostering Tigresa, a sweet little brindle female, for almost a month, while we find the right home for her. She has made friends with our other dogs and cats, and her personality has blossomed in the past couple of weeks. Her serious expression belies her playfulness…wait til you see her dance!
Now 4 months old, she's had two of her puppy shots and was spayed last weekend. We think she'll be on the larger side of medium. Please contact us by Facebook Messenger, at blissinger@gmail.com or call 226-1966 to get acquainted with Tigresa.
Contact Bliss by Messenger or by calling us at 226-1966 or US (707) 885-6400 if you can help. Visit the Las Rescatistas Facebook page.
San Carlos Wellness Centre & Spa
Due to COVID-19, the "Spa" side of our San Carlos Wellness Centre & Spa is now Closed for regular massages and facials until further notice.
Consider supporting our local business with an online Gift Certificate for any value which you can put towards any treatment you choose in the future with no expiry date. We can take PayPal, cash or credit card.
Doctors Available: During this time, many people are experiencing extreme pain due to stress. We are here to assist and heal. Isolation often causes depression and anxiety which causes extreme body pain. Our doctors can assist you. If you are alone, depressed or need grief support, please call us at 622-226-1393 or email wellnessforyou2018@gmail.com and we can set up an online video call using Breathing Techniques. A therapeutic Medical Massage may also help. Know that you are not alone.
The Wellness Centre is only open for Private Patients wishing to see Dr. Lay who are needing treatments for extreme pain. Your appointment will be one-on-one using medical sterilization protocols before and after your appointment. Medical grade masks and gloves will be used by the doctors and you will also be provided with a mask and hand sanitizer. You are required to follow all these procedures. Everything will be sterilized with 70% alcohol and essential oils.
For everyone's safety and well-being, we have purchased a steam cleaner for the floors and all work surfaces. The Wellness Centre will be a sterile environment. Do NOT book an appointment if you show any of the following symptoms: sore throat, fever, cough, etc.
Medical Massages for Patients in pain are available with Maxwell Gregory. Again, private appointments only at the Wellness Centre using the same protocols as above. Call us at 622-226-1393 or email wellnessforyou2018@gmail.com.
Maxwell is also offering ONLINE personal Training. Due to high demand, there is limited space. Call or email the Wellness Centre or call/text Maxwell directly at: 480-452-4169; or email him at: thelegend@legendslabs.club. Click here for Maxwell Gregory's bio.
The San Carlos Wellness Centre was established 25 years ago and is Family Owned & Operated. We are conveniently located in mid-town San Carlos, at 131 Paseo Vista Hermosa, just behind Sagitario. Parking is available in front of the blue building. Credit cards (VISA/Mastercard) accepted. Book your appointment today by calling 622-226-1393 or email wellnessforyou2018@gmail.com. Click here to see our full page ad and additional info on our services in the Business Directory on What's Up San Carlos.
CRRIFS: Anthrax to Zika: The A to Z's of Zoonotic Disease
The recent coronavirus (COVID-19) pandemic has highlighted how susceptible humans are to novel zoonoses — diseases transmissible between animals and people via viruses, bacteria, parasites or fungi to which we have developed no immunity.
The World Health Organization estimates that 61% of all infectious diseases in humans are zoonotic in origin, including diseases such as anthrax, dengue fever, leptospirosis, Lyme disease, malaria, rabies, West Nile virus, and zika. The number of outbreaks of novel – previously unidentified – zoonotic diseases has trebled since 1980 in part because of human encroachment on traditional animal habitats, global warming, and the resultant species migration and because microbes evolve an estimated 40 million times faster than humans.
Dr. Elsa Coria Galindo, wildlife veterinarian and director of CRRIFS, has spent more than 20 years studying zoonotic diseases. She was the first to discover and report in scientific journals on the presence of a previously unknown rotavirus in Galapagos sea lions and fur seal pups in 2003, and she earned a DVM for her research on distemper in California sea lion populations in 2005.
Her studies have enabled the scientific community to better understand the threats posed to wildlife by human pathogens found, for example, in wastewater, and in turn, threats posed to humans by wildlife pathogens found, in contrast, in animal products we might consume.
As a wildlife veterinarian, she is always conscious of safety and rigorous biological and medical protocols for handling, housing and treating wildlife — from blue-footed boobies and ospreys to sea turtles and sea lions.
"Sometimes people are angry when they call us to rescue an animal, and after making our first inspection, we decide not to capture and handle it because of the high risk of catching a disease. But sometimes it is better not to handle or keep sick animals. Even if an animal looks healthy, you don't know the kinds of pathogens it might be carrying."
When Dr. Elsa receives calls to rescue wildlife, she has to weigh many different considerations. Beyond the nature of the injury and the likelihood of recovery, she must determine if the animal can be safely isolated, provided specialized diets and medicine, and its stress managed, and whether her staff and volunteers are appropriately trained for their own safety and the animal's safety.
In light of the current Coronavirus outbreak, it is particularly important, she says "to respect the boundaries between wildlife and human health." Should you come across a sick, injured or dead wildlife, keep your distance and contact CRRIFS immediately.
To learn more about how you can support CRRIFS' conservation efforts, please email contacto.crrifs@gmail.com. by Tamara Banar
Clean Up San Carlos! Weekly Saturday Clean
Clean Up this Saturday, April 11 at 8:00am.
We will meet at JJ's Taco stand. We will focus on the main boulevard in that area.
Let's get outside and show how much we love San Carlos!
If your other plans have been cancelled due to social distancing, here is something you might feel comfortable doing. Everybody is welcome.
** Bags and gloves will be provided. Don't forget to bring your drinking water.
** We have Grabbers on hand.
Please join our Clean Up San Carlos! Facebook group for announcements, schedule changes and progress reports.
Thank you, Anne Lewis & Allison Poutiatine, cleanupsancarlos@gmail.com
Fishing & Birding Reports
Fishing Report
Some boats are hitting the water for sustenance, or to physically distance themselves on the water. The weather has been excellent besides some cloud cover. There is tons of small bait out there making for some competition. Some of the fish are probably spawning on the full moon, but another crop is still fattening up for the next lunar cycle. Things are warming fast, so we will see.
Terrafin showed 73 degree surface water right off San Carlos this afternoon. I saw a small flying fish and I believe small skipjack. The clarity doesn't seem to be there for tuna, but it seems that southern currents are starting to move in. We could see marlin shortly. Some yellowtail were chasing ballyhoo, but there are a lot of sardines around and the langostina crab are starting to move in.
The fish are around. I haven't heard of a report from up the coast. One boat had an epic day Monday jigging at the Island, but they were a little tougher to catch on Tuesday. They were hitting the surface, and we managed to get a few to hook up on poppers. No luck trolling, but a few jigging. We had some action in close at times on large schools, so you can get lucky if you hit them right. I would dig up those medium-sized sardine patterns. Hit the water with your partners midday, because we will probably see a little lull after the full moon.
by Bryan Replogle, Team Margarita Sportfishing, repsilon@aol.com
Birding Report
Hola Birding Enthusiasts,
Birding outings have been cancelled due to the Coronavirus but I have been able to get out and about most mornings. Warblers are migrating through and summer visitors such at the Bronzed Cowbird and Western Kingbird are arriving. The estuary still has lots of Roseate Spoonbills and shorebirds such as the Long-billed Curlew. Elegant Terns are plying the Sea of Cortez for fish and shouting their raucous calls to each other all day. When they aren't diving for prey, they hang out on the sand spits at Estero Soldado. Recently I spotted the Ridgway's Rail at both the Estero Soldado and the Miramar (Tular) estuary.
The Bird of the Week is the Ridgway's Rail. Rails or Rallidae are a family of birds, small to medium sized, that are ground-living. This means mainly that they move about more by walking than by flying. It includes Coots, Gallinules and the Sora. The Ridgway's Rail spends its time in dense vegetation along the edge of our mangroves in Estero Soldado here in San Carlos but also in the Miramar Estuary. Our sightings have always been in spring when it becomes more adventurous in pursuit of a mate. We saw two together last week and there was some definite mating behavior going on with a great fluffing of feathers — probably by the male but it was hard to tell because the two sexes are almost identical.
In the US, the Ridgway's Rail is an endangered species due to the disappearance of wetlands. They eat crustaceans and, due to having special salt glands, they are able to drink salt water.
Stay safe and Bird On. by Mary Tannehill
Restaurants
Embarcadero Cocina + Bar
NOTE: Due to COVID-19, Embarcadero Cocina + Bar is temporarily closed.
Embarcadero Cocina + Bar has reopened at Marinaterra Hotel with a new menu and an extensive choice of wines and cocktails.
Enjoy indoor seating, at the bar and on the patio overlooking Marina San Carlos — with the World's Best View.
A breakfast buffet is served from 6:00am to 1:00pm. From Monday to Friday, there's a special price of 140 pesos for women. The cost on weekends is 210 pesos and weekdays 180 pesos.
There is also an à la carte menu.
For more information and a map, click here.
Phone: (622) 225-2020 EXT 04
Address: Hotel Marinaterra on the Malecon at Marina San Carlos. marinaterra.com
The Palapa Bar and Caddy Shack Sports Bar
NOTE: Due to COVID-19, The Palapa Bar and Caddy Shack Sports Bar are temporarily closed. The Golf Club is also closed. 
The San Carlos Country Club and Golf Course has something for everyone!
The Palapa Bar by the pool has beautiful views overlooking the golf course and San Carlos, and is open every day from 7:00am to 4:00pm every day.
The Caddy Shack Sports Bar is indoors, and is open every day from 4:00pm – 9:00pm. Come and enjoy all your favorite sports on our big screen TVs.
Our food and drinks menu is available in both restaurants. Start your day off with some hearty breakfast with your choice of eggs, omelettes, hot cakes, chilaquiles, and more. Or, come by for lunch or dinner. Salads, soup, sandwiches, burgers, pizzas, pastas, meat, chicken and seafood dishes are all available on our extensive menu. We also have a fully stocked bar with all your favorites!.
You don't have to be a golf club member to eat at La Palapa Bar or the Caddy Shack Sports Bar, or to buy a Day Pass for the pool (summers only).
We host and cater events! Contact us for your wedding, anniversary, birthday bash, club or organization's function, or any special event.
For more information, our menu, and a map, click here.
Phone: (622) 226-1020 & (622) 226-1102
Address: in the San Carlos Country Club, between Loma Bonita and Solimar.
La Palapa Griega
NOTE: Due to COVID-19, La Palapa Griega is temporarily closed. Stay safe everyone!
Enjoy delicious Greek food, seafood, cold drinks and live music on Posada Beach. You can sit in the open-air, palapa covered restaurant, or on lounge chairs on the beach.
Our friendly staff is waiting to serve you.
Tuesday food special: Gyro Tuesdays with 60 pesos gyro, 30 pesos tequila and 50 pesos margaritas … add a Greek salad for 40 pesos. From 5pm – 8pm.
La Palapa Griega is open 7 days a week for lunch and dinner.
Hours: Monday to Saturday from 11am – 9pm, and Sunday from 10am – 8pm.
La Palapa Griega accepts credit cards (Visa and Mastercard).
For questions or reservations, call 622-226-1888. Click for more information and a map.
El Mar Restaurant
NOTE: Due to COVID-19, El Mar Restaurant will cancel their Sunday Buffet. However, take-out orders available, and dine-in also available on Sunday and throughout the week (except Mondays). Full Menu available. Call 622-226-1008 for your reservation or take-out order.
Enjoy air conditioned beach-front dining at El Mar Restaurant on La
Posada Beach.
Open Tuesday through Sunday, 7am – 9pm, serving Breakfast, Lunch and Dinner. Closed on Mondays.
Lounge by and play in our beachside pool – $50 pesos per person. Pool is open from 8am to 8pm.
Breakfast: Omelets, Egg McMuffins, Huevos Rancheros, Eggs Benedict, Chicken Fried Steak and more.
Lunch: Burgers, Cheese steaks, Create Your Own Salads, Chiles Rellenos, Enchiladas, Mexican Combos, Fish & Chips, Tortilla Soup, Sandwiches and more.
Dinner: Fish, Chicken, Steak, Filet Mignon, Shrimp. We Cook Your Fish.
Daily Specials include:
Tuesday: Chiles Rellenos ala Isabel
Wednesday: Pork Ribeye with Apple Sauce
Thursday: Fettuccini Alfredo with Shrimp
Friday: Fish & Chips
Saturday: Coconut Shrimp
Beer Selection: Tecate, Tecate Light, Amstel, Bohemia, Coors Light, Heineken, Indio, Miller, XX Lager, XX Ambar.
For Information or Reservations, call 622-226-1008.
For Information on our Meeting Room, Event Center or Wedding Planning, call 622-226-1003.
For additional information and a map click here. Follow us on Facebook.
Captains Club
NOTE: Due to COVID-19, Captains Club is temporarily closed. 
Captains Club is the best "harbor hangout" in town. Our restaurant/bar, located just south of the Marinaterra Hotel, is open to everyone. We serve the coldest beer in town and the freshest food available. Try our BBQ grilled burgers, beer battered fish and shrimp tacos, and our famous Cahuamanta soup in a comfortable and relaxed atmosphere. Savor one of our delicious pizzas made in our wood fired pizza every day starting at 5:00pm. Guaranteed you'll love it or we'll buy you a beer!
Remember — You catch it and we cook it! We'll cook your fish anyway you like it, with 2 sides. Click here for more information and a map.
Follow us on Facebook. Website: clubcapitanes.com. Call 622-226-2123.
Delfines Bar and Grill
NOTE: Due to COVID-19, Delfines Bar and Grill is changing their hours, from 10:00am – 8:00pm every day. Curb-side take-out is available, as well as FREE home delivery. Call 622-226-0499 for your order.
Delfines Bar and Grill has been recognized with a Certificate of Excellence from TripAdvisor, based on the consistently great reviews we've earned! San Carlos's finest international dining experience with a full service bar and bilingual staff.
NOW SERVING BREAKFAST: 99 pesos breakfast daily from 10am – noon.
Lunch: 12 fresh, flavorful and unique sandwiches with a variety of soups and salads.
Dinner: International fair of 18 specialty entrées each served with soup or salad, starch and seasonal veggies. Kung Pao Chicken, Proscuitto/Asiago Chicken Pasta, Ginger Citrus Shrimp, Fire Thai Filet, Fresh Catch of the Day and many more. Please click map and menu below, or see menu at delfinesbarandgrill.com.mx. All menu items are available for take-out except breakfast.
Delfines features San Carlos's only Teppan table, a great show and perfect for special occasions, available for parties of 6 or more by reservations 622-226-0499.
NEW Hours: Open every day from 10am – 8pm. For reservations, questions, or inquiries about catered events, please contact Delfines' owner Patrick, 622-226-0499. Click for map and menus.
Sunset Bar & Grill
NOTE: Due to COVID-19, Sunset Bar & Grill is temporarily closed. 
Just a short 7 minute drive from town, on the old Club Med beach, you'll discover this one-of-a-kind handcrafted restaurant.
Sunset Bar & Grill offers a healthy, concise late lunch & dinner menu, and top shelf unique mixed cocktails, fine tequilas, bacanora & mezcal.
Choose from an eclectic array of appetizers & sides to accompany your grilled main. Our grill Chef masters the perfect doneness you request on the top cut black Arrachera beef, the fresh catch of the day or the gourmet sirloin burger.
The brick mesquite oven deepens the flavors of the handmade flatbreads and pot pies. The weekly gourmet specials are designed to please your senses.
Sit on a rope swing while sipping a signature Mojito or pick any repurposed wooden spool table to watch the sun dip into the ocean … you will be drawn to the numerous décor details that create an unsurpassed ambiance.
If you are looking to spend an amazing evening on the beach with thoughtfully prepared food & cocktails, served in a tantalizing ambiance – don't leave town without experiencing the Sunset Bar & Grill – the sexiest restaurant on the beach!
Click here for the menu and a map. Follow us on Facebook. For reservations, call 622-109-0003.
Soggy Peso Bar
Take out is available.
Originally the only small shack on a desolate beach, the Soggy Peso Bar remains the quintessential traveler's dream of a Mexican beach bar.
Improved over the past 12 years, this daytime & evening beach bar maintains its rustic vibe; even the locals say they feel like they're on vacation when they're at the Soggy.
From the freshest Mexican style seafood to the best margarita, the live music to world music, the spectacular sunsets to the friendly staff, laying in the hammocks to marveling at the kiteboarders, your experience at the Soggy Peso will feel complete.
For the non-seafood lover, the small menu boasts great paninis & salads, guacamole & bean bowls. For the seafood lover, the signature crab tostada, shrimp quesadilla or Mexican seafood cocktail are a must. The original owner and long standing staff members strive for consistency in providing a quality experience.
For visitors & locals alike, take the time to experience Soggy's good vibe, and savor a cold beverage & delectable light fare with two feet in the sand at the best little beach bar in town!
Hours: Open every day from 11am – sunset. Open later during Full Moon special events. Click here for the menu and a map.
HammerHead's Dockside Bar & Grille
NOTE: Due to COVID-19, HammerHead's Dockside Bar & Grille is temporarily closed. 
It's Hammer-Time! Check out the best sports bar in town. Located at the San Carlos Marina, HammerHead's Dockside Bar & Grille is your best choice for great meals, cold drinks and great atmosphere. Come watch the sun set behind Tetakawi and the boats come and go from the marina.
Enjoy the ambience of our air-conditioned, re-designed pub and fabulous outdoor patio and Margarita Bar! Our unique menu of pub style food includes appetizers, lunches and dinners with favorites such as Dry Rub Ribs, the Dockside Chop Salad or the HammerHead Burger, all made from scratch with only the freshest ingredients.
Check out our daily food and drink special while you watch your favorite games on one of our 7 large TVs. Serving Pizza every day! Time for a new t-shirt or hat?… check out our merchandise on sale.
Are you a beer lover? HammerHead's is the only bar in all of Sonora state supplying micro beer from Baja Brewing Co. made and bottled out of San Jose Del Cabo. Choose from award winning Cabotella (Lager), Baja Blonde (Pale Ale), and Baja Black (Obscura) and Baja Stout (Stout). Delicious and refreshing…try one today.
Follow us on Facebook. Click here for more information, menus, and a map.
Tortuga's Restaurant & Bar
NOTE: Due to COVID-19, we have strengthened our hygiene measures and remain Open to the public following the rules of the health authorities, always taking care of your well-being and the quality of our service. The Sunday buffet is cancelled temporarily. We do take-away.
Tortuga's is your fine dining experience in San Carlos. Tortuga's is starting a new season with the Fresh Food Bistro menu. All of the menu items come from local fresh sources. All of our famous meats (Prime Rib, Rib Eye, Filet Mignon), Special Catch of the day, Spicy Tuna, Field Salad and a few new dishes are hand-picked to ensure you're getting the best.
Every Friday, try our Prime Rib special which includes one glass of wine (540 pesos). Call early to reserve (622-226-2051) as the Prime Rib always sells out — it's delicious! The Saturday special is our famous Beef Wellington (425 pesos).
Come in, have fun, laugh a lot, and try the Best Hamburger in San Carlos, and a few new dishes like crab cake and marinated eggplant. Open in the morning serving fresh coffee, a special French sweet bread, Eggs Benedict, and all your favorites.
Try our fresh French bread (bowl, baguette, half baguette) after 11am every day, but Wednesday. Reserve yours by calling 622-226-2051. Try the fresh pizza and bruschettas from our wood oven, every day.
Food & Drink Specials:
Monday: Enchiladas (95 pesos) + Margarita (60 pesos)
Tuesday: Taco Tuesday (25 pesos) + Tequila (40 pesos)
Wednesday: Curry Chicken (95 pesos) + Screw driver (60 pesos)
Thursday: Sheppards Pie (35 pesos) + Cerveza Nationale (30 pesos)
Friday: Chile Relleno (110 pesos) + Margarita (60 pesos)
Saturday: Fish Tacos (90 pesos) + Mojito (60 pesos)
Now open 9:00am – 8:00pm. Check out the website for more information and menu. Call 622-226-2051 for take-away.
Colibrí Restaurant & Bar
NOTE: Due to COVID-19, Colibri Restaurant & Bar is temporarily closed. 
We welcome you to the Colibrí Restaurant & Bar, a garden oasis like no other in San Carlos. Located in the north-west corner of Plaza Las Palmas (where the CEA water company is located) in the center of town, Colibrí (which means "hummingbird" in English) is your best choice for an intimate, romantic dinner or for a fun outing with a bunch of friends.
With many separate dining areas, the choice is yours. Enjoy your favorite meal in our indoor, air-conditioned restaurant; eat outside in the enclosed garden area; or have a view of the ocean on our outdoor patio upstairs — with seating for over 100 people, we're ready for your group, large or small. We have a well-stocked bar, including beer and wine.
Our menu is full of unique dishes that is sure to satisfy the most discerning palate. The restaurant features Tapas (small plates), International entrées, and mouth-watering desserts. You must also try our delicious mesquite wood-fired pizzas. We also serve a full breakfast. Come in and check out our delectable culinary delights! We hope Colibrí will become a favorite of yours.
Follow us on Facebook. Click here for more information and a map. Reservations at 622-115-3466.
La Bartina 64
NOTE: Due to COVID-19, La Bartina 64 is temporarily closed.
Looking for a casual dining experience in the heart of San Carlos with views of the beautiful Sea of Cortez! Then look no further than La Bartina 64 – located upstairs in the Seascape Plaza.
With three seating areas to choose from, you can have it all. Sit on our outdoor patio while sipping a refreshingly cool cocktail; enjoy a modern, clean and comfortable dining experience indoors; or head out to the rooftop patio with padded couches, chairs, a bar and music.
Our specialty is our gourmet food! We have a varied menu to please all palates: salads, ceviche, tostados and tacos, burgers, steaks, shrimp, sashimi and much, much more, including dessert. You'll also enjoy our fully stocked bar with over 14 wines available, Modelo brand beers, and exotic cocktails.
At La Bartina 64, you can dance the night away with Assterisko or other live music, or take in all the sports action on one of our 8 big-screen TVs savoring our popular Juicy Lucy burger and a nice cold beer. With seating for over 140 people, there's always room for you to enjoy yourself at La Bartina 64. Birthday promotions — come with a party of 4 or more and your meal is free! Celebrate your special day on Friday – buy one bottle and the 2nd one is free.
Follow us on Facebook. Click here for the menu, more information, and a map.
Blackie's Restaurant & Bar
NOTE: Due to COVID-19, Blackie's is temporarily closed. Stay safe everyone!
Dear friends:
From the day Blackie`s Restaurant was started, taking care of our guests and employees has been our top priority. Over the past few weeks, all of our lives have been impacted by the spread of COVID-19. As the situation continues to evolve, we are following the recommendations of public health officials and government agencies to ensure that we are doing all that is possible for you to remain protected.
After very careful consideration, we have made the difficult decision to temporarily close our restaurant beginning March 22, 2020 until further notice.
Thanks for your support, Blackie`s Restaurant
Click here for the menu, more information, and a map.
Maria's Restaurant Bar
NOTE: Due to COVID-19, Maria's Restaurant is temporarily closed.
¡Viva Mexico! If you want home-made, quintessential Mexican food, then come to Maria's Restaurant Bar, where traditional Mexican cooking is our specialty. Maria's invites you to enjoy a special breakfast, like our popular Omelette Tony filled with cheese and Chilaquiles and topped with red and green salsa. For lunch or dinner, why not try the delicious Mexican combination platter, the Chile Rellenos, or our Enchiladas with rice. Ask your server for the Daily Meal Special — you can try something new every time you visit!
Our licensed, air-conditioned restaurant is located on the top floor across the street from the Marinaterra hotel entrance. Follow the signs to park and walk up the stairs. Our outdoor patio boasts views of the marina and Tetakawi, and is a perfect spot to enjoy the sunset.
With free WIFI and a big-screen TV, a welcoming atmosphere and affordable prices, Maria's is the perfect place to relax and enjoy the best authentic Mexican food in San Carlos.
Follow us on Facebook. Click here for more information, the menu and a map.
Turquesa Restaurant
NOTE: Effective March 18 due to COVID-19, Turquesa Restaurant in-room dining is temporarily closed. However, we offer Take-out service for breakfast and lunch. To order, WhatsApp 664-793-8584. We'll respond with the message, RECIBIDO. Click on temporary Menu on left for meal options.
At the new Turquesa Restaurant, admire the beautiful Sea of Cortez and watch the sunset from our outdoor patio or air-conditioned restaurant.
Located across the street from Charly's Rock and next to the Hacienda Tetakawi hotel, Turquesa Restaurant is open every day for breakfast, lunch, and dinner from 7:00am – 11:00pm. Enjoy a traditional southern Mexican breakfast, the popular Skillet de Pastel Azteca. This lasagna-style dish is made with chicken and corn tortillas with a red chile sauce. Early bird breakfast & coffee, Monday – Friday, 7 – 8:30am.
For lunch or dinner, try our delicious Rib-eye tacos or our Tlacoyos de Cameron – a regional shrimp dish made with thick corn dough tortillas. With beef, fish, and shrimp on our menu and a fully-stocked bar, we have something for everyone. Come and try our new menu with burger sliders, hot dogs, soups and salads. Ask your server for a Loyalty Card — eat here 9 times and the 10th time is FREE!
With your meal, why not try one of our special artisanal beers, RREY London or RREY Kolsch, crafted in the city of Monterrey and brewed to perfection as per the German tradition.
Follow us on Facebook. Click here for more information.
Los Arbolitos de Cajeme
NOTE: Due to COVID-19, Los Arbolitos is changing their hours, from 11am – 6pm, and are offering Take-out and FREE Home Delivery only. Receive a 10% discount on all your orders! Call 622-226-0076 for your order.
Los Arbolitos de Cajeme in San Carlos welcomes You!
Los Arbolitos de Cajeme has been serving its clients delicious meals for the past 25 years and is one of the most popular restaurants in the State of Sonora. Los Arbolitos prides itself on its excellence in cuisine and on its customer service. Come on in and give us a try. If you are a guest of San Carlos, staying at a hotel or rental unit, ask for your coupon to receive a 10% discount on food consumed in our restaurant.
Our San Carlos restaurant has the freshest seafood, the best Sonoran beef cuts, and the nicest and largest outdoor palapa-covered patio that has striking views of the Sea of Cortez. Watch the dolphins swim by or the sun set while you enjoy a fantastic meal any day of the week.
Your meal begins with our complimentary in-house tortilla chips and sauces. Start with one of our many appetizers, including soups and salads, tacos and tostadas. Follow that with our popular Shrimp dishes, like Boston or Ranchero Shrimp. Looking for a bit more heat? Our Shrimp a la Diabla won't disappoint. We also offer 7 different options for fish fillets. Our seafood is always fresh and has a unique and characteristic northern Mexican flavor. Prefer to have some meat? Then try the mouth-watering Arrachera steak, cooked to perfection and served with rice and salad.
You must try our famous Molcajetes – – you choose either a hot or cold option, filled with a delectable assortment of seafood or with shrimp, steak and chicken.
We are licensed and carry an assortment of beers, wine, spirits, and cocktails.
Hours: Open every day from 11am – 6pm. Follow us on Facebook or check out our website. We do "Take-out" and Delivery (free). Call 622-226-0076. Click here for more information and a menu.
Tequila's Restaurant & Bar
You haven't experienced San Carlos, Mexico until you've been to Tequila's. Named after Mexico's national drink, Tequila's Restaurant & Bar is the quintessential Mexican experience. We also specialize in Seafood!
Our Sports Bar has been family-owned for almost 35 years. Tequila's welcomes you to enjoy breakfast (we make the best chilaquiles rojos in town), lunch (try one of our delicious gourmet burgers), and dinner (we're famous for our chili rellenos) at our spacious restaurant located at the side entrance to the Marina, just past Marinaterra hotel.
With Daily food specials, Daily Happy Hours, 2 Pool Tables, 4 big-screen TVs, DirecTV with all sports (NFL, MLB, NBA), free wifi, and lots of parking, Tequila's is the perfect place to relax and enjoy the best Mexican and seafood in San Carlos. Bienvenidos!
Enjoy the patio bar where we sell "raspados", smoothies, milkshakes, ice cream, and nachos. Dogs are welcome at this dog friendly restaurant on our nice sunny covered terrace.
Daily Food Specials:
Monday: Mexican Combo, 130 pesos
Tuesday: Chimichangas (beef or chicken), 115 pesos
Wednesday: Fish Filet, 135 pesos
Thursday: Chiles Rellenos (cheese), 115 pesos
Friday: Seafood Soup, 120 pesos
Saturday: Shrimp Spaghetti, 140 pesos
Sunday: Bloody Mary's, 55 pesos
Hours: Thursday – Tuesday from 7am – 11pm. Closed Wednesday. FREE-WIFI. We do Take-Out. Call (622) 226-0545 for Take Out and (622) 149-0066 for Reservations.
Hair of the Dog
NOTE: Due to COVID-19, Hair of the Dog is temporarily closed.
Welcome to Hair of the Dog! Our restaurant and bar has a laid-back, casual setting, where guests are free to have as much fun as possible as they are entertained by their surroundings — dancing to a live band, singing karaoke, playing some pool, watching all the Games & Sports on our 3 big screen TVs, and more. Our servers work hard to ensure you have a great experience at Hair of the Dog.
We are conveniently located right along the main street in San Carlos, with lots of parking at the back of the restaurant.
Join us indoors in our air-conditioned restaurant, or enjoy your food and drinks on our outdoor patio. We've got plenty of room for your party!
Our extensive menu has something for everybody. Hungry? We've got buffalo wings, 11 different burgers, BBQ ribs, fish and shrimp dishes, pasta, salads and vegetarian meals. Try our delicious sandwiches too, including the popular Club Sandwich. We also have lots of snacks, including onion rings, chili cheese fries, quesadillas and tacos.
Follow us on Facebook. Click here for more information, a menu and a map.
Grill Express San Carlos
NOTE: Effective March 19, we will offer FREE Home Delivery if you order Paquete #1. Otherwise there will be a minimal delivery charge of 30 pesos. Call us at 622-132-1000 for your Delivery or Take-out order.
Grill Express San Carlos — The best Carne Asada in town!
If you're in the mood for some delicious Carne Asada or grilled Chicken, then head over to Grill Express San Carlos. Using the best cuts from the beef capital of Mexico, Grill Express San Carlos' specialty is grilled meat as well as delicious grilled chicken.
Choose from individual packages, or packages to feed 2 or more hungry people. Your order includes everything you need for a traditional Mexican taco – salsa tatemada, beans, fresh tortillas and a drink. You can add other sides as well, such as pico de gallo, guacamole, grilled onions, peppers and more.
Order in or "to go". This is a great option for Take Out food in San Carlos. We'll have your order ready within 5 minutes!
Located on Beltrones main street between the Hair of the Dog restaurant and the car wash, you can enjoy the indoor, air-conditioned seating, or you can relax on the outdoor patio. This is the 4th Grill Express restaurant – they are family owned, with 2 popular restaurants in Guaymas and 1 in Empalme.
Wednesday Food Special: Receive a FREE order of guacamole with your order if you mention you saw this ad on What's Up San Carlos!
Hours: Open Sunday, Monday, Wednesday and Thursday from 9am–5:30pm; Friday & Saturday from 9am–10pm. Closed on Tuesday. FREE-WIFI. We do Take-Out. Call us at 622-132-1000. Follow us on Facebook. Click here for more information, menu, and a map.
La Terraza Bar
NOTE: Effective March 18, we will offer FREE Home Delivery between 10am – 4pm. WhatsApp your order at 662-196-0814. No minimum order required. Or for Take-out between 8:30am – 8:30pm, call 226-0676.
At La Terraza Bar, savor the taste of authentic Mexican food.
Located on the main street Blvd Manlio Fabio Beltrones, beside the Pemex gas station and across from Los Jitos hotel, La Terraza Bar is open every day except Tuesday for breakfast, lunch, and dinner. Enjoy a traditional Mexican breakfast, the popular San Carlos Eggs. With 2 fried eggs, chilaquiles, toast and beans, you're sure to start your day off right.
For lunch or dinner, try our delicious Terraza Burger with fries, our Chiles Rellenos, or one of four types of Enchiladas. Can't decide — then the Mexican Combination platter is the perfect choice. Or, try the Molcajete (for 2 people). Delicious shrimp, chicken, and steak served with melted cheese and a side of marinade sauce, beans and guacamole. With beef, fish, shrimp and salads on our menu and a fully-stocked bar, we have something for everyone. Our NEW menu will be available soon.
You can eat inside our comfortable air-conditioned restaurant, or outside on the patio while you watch your favorite sports team on TV. We've got games at the patio bar — Dominoes, Checkers, Backgammon, Cards, and more. Just ask your server. Come out, have a drink, and have some fun at La Terraza Bar.Happy Hour is every day! From 3:00pm – 6:00pm, enjoy 2 x 1 Margaritas, or 2 x 1 Tequila shots.
Weekly Food & Drink Specials:
Monday: Menudo/Pozole & Salads, 95 pesos.
Wednesday: Taco Fish / Taco al Pastor, 25 pesos.
Thursday: Chilaquiles, 80 pesos; Tecate Light, 20 pesos; Tequila shot, 50 pesos.
Friday: $1 USD Beer (Indio, Tecate Light, XX Lager).
Hours: Open Monday, Wednesday, Thursday and Sunday from 7:30am – 9:00pm; Friday and Saturday from 7:30pm – 10:00pm. Closed on Tuesday. We have FREE WIFI and we do "Take-out." See note above for delivery. Call us at 622-226-0676. Click here for more information, our menu and a map.
Mr. Iguana
NOTE: Due to COVID-19, Mr. Iguana is temporarily closed.
Check out Mr. Iguana. Where every day is Happy Day!
Mr. Iguana has it all. We serve breakfast (we make the best chilaquiles in town), lunch (try our most popular Mr. Iguana burger made with rib-eye steak) or 7 other gourmet burger options), and dinner (we're famous for our Mega Nachos, Fish tacos, and Club Sandwich) at our spacious restaurant located right along the main street in San Carlos.
With Daily food and drink specials, live music almost every night, a fully-stocked bar, 2 Pool Tables, Corn hole games, 10 big-screen TVs, 2 Projectors, DirectTV, free wifi, and lots of parking, Mr. Iguana Burger is the perfect place to relax and enjoy the best Mexican food in San Carlos. We have a secured parking lot on weekends.
Click here for more information, menu, and a map.
Marvida Taproom & Kitchen 
NOTE: Effective March 18, Marvida Taproom & Kitchen in-room dining is temporarily closed. However, we are now offering a reduced menu, including Pizza and Beer To Go! Everyday from 4pm – 8pm. Come fill your growler with one of our many craft beers available on tap!
32oz = $100 pesos
64oz= $200 pesos
For your order, call or WhatsApp 622-176-0348. 
Growlers also on sale.
The craft beer revolution finally comes to San Carlos, as the only LOCALLY BREWED craft beer debuts at Marvida Taproom & Kitchen. This is REAL craft beer from kegs (not bottles), and the difference is right there, on your palate. We've got all your favorites: IPAs, Stouts, Hefeweizen, Blonde Ales, and more. Beer flights are available too. Come in often to see what's new on tap at our microbrewery. And if beer is not your beverage of choice, we offer wine and a full bar.
No beer this good can be quaffed without the best food in San Carlos. Whether it's delicious hand-made pizza, tasty burgers including the popular Marvida Shrimp Burger, Chicken Drumsticks, Aguachiles, signature salads and creative side dishes, Marvida's got you covered. For meat lovers and vegans — there's something for everyone on our menu!
We are located at Marina San Carlos, in front of "I" dock. Enjoy the best craft beer AND the best views in town. With both indoor and outdoor seating, you can watch the yachts come in and out of the marina and the sun set while savoring a perfect meal. We are pet-friendly, but please keep Fido outside. Don't worry about the marina parking fee. With your Marvida receipt, you'll be reimbursed your fee when you leave. And remember to check out our cool merchandise for sale.
Follow us on Facebook. For reservations, call 622-124-1624. No pets indoors please. Click here for more information, the menu and a map.
Explore San Carlos: Tours and Excursions
El Mar Diving Center
Closed due to COVID-19.
We are San Carlos' Premier Scuba Diving Center, providing Adventure since 1988. We offer certification courses (Open Water; Advanced; Diver Specialties such as navigation, underwater digi-photo, night, deep, and wreck diving) representing SSI and PADI Training. Already certified? Then come to El Mar to rent or fill your tanks or service your equipment. We also offer a snorkeling course.
For a memorable day on the water, join us for one of our diving, snorkeling, kayaking or fishing trips. We also rent kayaks, snorkeling and scuba gear. Click here for more details.
Phone: 622-226-0404 (San Carlos Office); 1-877-365-0251 (Toll Free from U.S. & CAD)
Address: 263 Creston, San Carlos, Sonora, Mexico
Website: elmar.com/mexico.php
Email: elmarmex@prodigy.net.mx
Facebook: El Mar Diving Center San Carlos Mexico
Team Margarita Sport Fishing
Closed due to COVID-19, but contact Bryan if you'd like to buy fish.
San Carlos offers outstanding sport fishing year-round and our Team Margarita charter boats can adapt to whatever fishing style you prefer. We practice "catch and release" on all billfish, but other varieties can be excellent food for the table. Light tackle or fly-fishing enthusiast? We can set you up!
Check out our weekly Fishing Report on whatsupsancarlos.com.
We can also host sunset cruises, eco-cruises (whale watching, dolphins, birds, etc), and snorkeling trips. We specialize in sailing trips, kayak excursions, and windsurfing. Boat, kayak, and equipment rentals available. Click here for more details.
Phone: 622-855-5926 or 622-227-0219 (San Carlos Office); 1-520-232-2103 (U.S. & CAD)
Website: www.scaaMexico.com
Email: repsilon@aol.com
Jack Wilde Kayak Adventures
Closed due to COVID-19. 
Family and friends coming to visit? Do you want them to experience the beauty and wonder of San Carlos, to really understand why you love it here so much? Why don't we take them kayaking?
Out on the water we can truly enjoy the gorgeous scenery, the interesting wildlife, and the feel of the Sea of Cortez beneath us. Combine it with a swim or snorkel and a little beach time; what better way to show off this incredible location?
A three-hour tour, including kayak, costs only $40 USD per person.
Trips are in stable and dry double kayaks and include basic instruction, all required equipment, a light snack and a biologist as your guide. Suitable for all ages and fitness levels.
You can also take Kayak Paddling lessons.
Click here or call Jack for more information.
Phone number 622-138-1805 (cell) 622-226-1293 (home)
Email: JackWildeAdventures@gmail.com
Horseback trail rides through our beautiful desert up to Nacapule
We're doing 1 or 2 hour rides only. Private tours only. No children under age 16. We wash each saddle down and reins after each ride. Bring own bottled water. No groups bigger than 4 people.
Costs per person: 1 hour ride, 500 pesos. 2 hour ride, 750 pesos.
Call for directions and bookings must be 24 hours as all our tours are private party only.
Contact for (English) Natalie, 622-101-2208
Contacto para (Español) Mario, 622 176-2743
Facebook