San Carlos & Guaymas Sonora Mexico Newsletter with special events, weekly calendar, local news and weather, photos, videos, fishing report, dive report, Cinemex (movie) listings and more.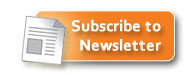 To subscribe to our free weekly San Carlos and Guaymas newsletter, click here — fill in your name and email address, and click "subscribe". A confirmation email will be sent to you. Confirm your address and you're all set!
Your privacy is very important to us and we will not sell or give away your details to anyone.
You may unsubscribe at any time.

Click here to see more past issues of the San Carlos newsletter.


This week's San Carlos newsletter: January 20, 2021
San Carlos and Guaymas Photos
The fog rolled in yesterday, by Rada SC
Bahia Delfin and San Francisco Beach, by Zahin Glez
Taking a trail ride through the desert and mountains with Natalie was a great way to easily social distance while doing something fun in the San Carlos sun. Check out her January Specials in the "Explore San Carlos" section below.
Crescent moon over the desert, by Leonel Garza Sánchez
The telenovela "Fuego Ardiente" began filming at locations in San Carlos, photos courtesy of Televisa.
San Carlos Weather, News & Marketplace
News & Marketplace
Join us on Facebook for photos, event updates and more (more than 11,000 people already do).
Rescate Treasures Thrift Store is having a storewide sale January 21, 22 and 23 with 50% savings. There's lots of inventory. Come in and check out the new items. Safety protocols are in place with required mask, temperature check, shoe wash and hand sanitization. Appointments are necessary so do not hesitate to call today to make yours. To make an appointment, please call Pat Adams, 622-227-0502 or 622-165-3560.
Effective Sunday, January 24, San Carlos Borromeo Mass schedule is as follows: daily at 5:00pm in Spanish; Sunday at 8:00am in English and 9:00am, 11:30am & 5:00pm in Spanish. Also, there is bilingual rosary at 9:00am on Mondays in the main church. Go to sancarlosborromeo.mx for church location and more.
Franco Ciapara from Colibri Restaurant & Bar is offering to shop for you at COSTCO in Hermosillo on Saturday, January 23. Besides the cost of your items purchased, a tip for this service is appreciated. Only cash payment for your purchase please. For more details or to place your order, please contact Franco at 622-112-9311, or Alex at 622-115-3466 or email francociapara@gmail.com with your order. Frank will be shopping at COSTCO every Saturday.
Check out our San Carlos & Guaymas Business Directory with local businesses, such as International Health Insurance, Emergency numbers, dentists, Mexican car insurance, realtors, restaurants, vacation rentals, hotels, etc. Businesses and organizations, feel free to add your information.
There is sports equipment, vehicles, boats, houses for sale and rent, and more, listed in the Classifieds. There are also people looking for items, so if you have any to sell, list them now — it's free.
San Carlos Weather Forecast
This week, we'll have cloudy skies through Thursday, then partly cloudy to mostly sunny for the rest of the week. Rain is forecast Tuesday through Thursday afternoon. Tuesday evening, winds could occasionally gust over 65 km/h (40 mph).
Daytime temperatures will be between 18 – 22 C (65 – 71 F). The night time temperature will be 16 C (60 F) on Wednesday, dropping nightly until it's 8 C (46 F) on Monday.
Keep an eye on the weather at our San Carlos Weather page with satellite images and live weather feeds.
COVID-19 updates for Guaymas, Sonora & Mexico
In Guaymas / San Carlos, as of yesterday, there were 2,341 cases (59 new cases last week), and 258 deaths (11 last week). There were 284 new cases in Sonora yesterday and 40 deaths. Of the 56,674 confirmed cases in Sonora, 41,497 have recovered, 4,534 died and 548 are hospitalized (up from 537 last week. 338 serious and 100 on ventilators).
This week, the epidemiological traffic light for Guaymas / San Carlos is red. Arturo Lomelí, Secretary of Guaymas' City Council announced further restrictions on movements and business openings in Guaymas / San Carlos. The new restrictions will be in place until Monday, January 25.
San Carlos Comisario, Enrique Gamez, said that the following new restrictions apply (in compliance with Sonora's Secretaría de Salud):
* Curfew from 8:00pm to 6:00am
* No parties
* No live music (consequently, we have removed the live Entertainment listings from this week's newsletter)
* No large gatherings
* Restaurants can continue to operate at 25% capacity, and will close at 8:00pm.
* Businesses can continue to be open until 8:00pm with all the precautions, like reduced capacity, mandatory masks, temperature checks and use of anti-bacterial gel.
* The Malecon in Guaymas and the Mirador look-out in San Carlos are closed.
Today, Mexico had 18,894 new cases and 1,584 deaths for a total of 1,668,396 confirmed cases (1,251,782 have recovered and 273,782 are active) and 142,832 deceased.
All of the Pfizer vaccines that Sonora received (36,075) have now been given to people in the health sector. President Obrador announced that Mexico will initially receive only half of the vaccines originally planned, after Pfizer announced that it will stop its production and shipments to Mexico for three weeks.
The use of face masks is mandatory in public and "common use" spaces. For example, in restaurants, it is mandatory to wear a mask upon entry and when moving inside the establishment, only removing the mask to drink and eat.
Border travel restrictions continue through February 21, 2021. The travel restrictions have been in place since March 21, 2020 and apply to non-essential land traffic to and from the US and Mexico and the US and Canada. Mexico does not seem to be enforcing the restrictions, and US citizens have been able to drive across the border.
Negative COVID-19 Test Required to fly into US or Canada
Effective Tuesday, January 26, the Centers of Disease Control and Prevention (CDC) will require all international travelers 2 years of age or older, including US citizens and legal permanent residents, arriving in or connecting through the US by air from international countries, to have a negative viral test result (NAAT or antigen) taken within 3 days prior to their flight. The result must be presented to the airline before boarding in paper or electronic copy.
Travelers also have the option of providing documentation of having had recovered from COVID-19 by showing proof of a recent positive viral test and a letter from their healthcare provider or a public health official stating that they were cleared to travel.
Travelers must also complete a travel attestation form. Read the full order here and FAQs here.
Canada has already implemented similar requirements. Are you returning to Canada? Travelers to Canada must submit COVID-related information electronically. Use ArriveCAN to comply with the new mandatory requirements.
In San Carlos and Guaymas, where can you get tested?
Dr. Glenn Lippman, President of Rescate, told me that Rescate uses Laboratorio Ramos in Guaymas for Rescate employees (across from Burger King / Ley Mall in Guaymas). This lab can do PCR, rapid antigen and antibody tests. When I asked if they can do the PCR test in less than 72 hours, they replied that they can provide results in 24 – 48 hours. Antigen test results are given the same day and antibody results within a day. The costs are: PCR test, 3,500 pesos; Antigen test, 1,500 pesos and Antibody test, 1,800 pesos.
Laboratorio Acuña in Plaza las Palmas, San Carlos. PCR test, 3,500 pesos, results in 48 – 72 hours (can take longer); Antígen test, 1,500 pesos, results same day; Antibody test, 1,300 pesos, results same day. You don't need an appointment. 622-113-5225.
Diazlab Clinica (across from the Ley Mall in Guaymas) says that they can also provide PCR tests in less than 72 hours.
Please satisfy yourself regarding the rules and what your airline and your destination require and accept as proof.
This Week's Special Events
Mar Cortez Music Fest, January 25 – 31
Because 1 night a week with Mar Cortez just isn't enough!
Join musician & entertainer, Mar Cortez, online nightly from Monday, January 25 to Sunday, January 31 at 6:00pm.
During the Mar Cortez Music Fest, enjoy the Silent Comedy Show, Mar Cortez Jazz, guitar, piano and more.
Click on the poster for the online music schedule.
Watch the shows on Facebook or YouTube and connect with Mar Cortez online marcortez.com.
Other News Around Town
Current Happenings from San Carlos Foundation
"Signs, Signs, Everywhere a Sign". The Five Man Electrical Band from this 70's hit is not coming to San Carlos anytime soon, but RIGHT NOW you can see a huge focus on old signage removal throughout San Carlos. Great projects are happening!
In conjunction with Enrique Gamez, our Comisario, old billboard signs continue to be removed. Enrique has been getting permission for removal of old rusted sign frames. He and his crew of Gabriel Moreno, Edgar Garcia, SCF President Dick Garmon, along with mechanics Alfredo and Jesus removed 14 signs along with 3 large ones from the Cyberco area. This is a lead project that many in the community have said they would like to see tackled. The Foundation helped to answer the call by providing the fundraising, and finding volunteers and equipment for this project.
Another creative sign project in conjunction with Enrique is underway now. There are many old traffic signs that need to be replaced. Instead of throwing the old ones away, they will be refurbished. Local artists from our local studio and gift shop, Creaciones, will then repaint the signage. These signs will be used on many of the side streets throughout our town. More info will be shared as this project progresses!
Along with these two projects, a third sign project is gaining speed! Be on the lookout as we highlight the "before and after" photos, coming in the near future.
The Foundation is involved in a number of other projects as well. Many have shared their concern for more lighting in the downtown area. We are hoping to support the replacement of about 70 lights between the old Fiesta hotel and Tortuga's restaurant. The cost is 1000 pesos per light and ballast.
We thank many of our recent donors and ask that you please visit our Facebook page and website for more information and on how to DONATE (tax deductible for US citizens). The Foundation strives to use 95% of all donations directly on the projects. Let us help you enhance the beauty of San Carlos!
Clean Up San Carlos, January 23
The next CUSC clean up will be Saturday, January 23.
We will once again meet at the roadside close to Playa San Francisco 2 parking lot. Last week we put a big dent into cleaning and trimming this area by the walking/biking path, and will continue to do the same this week.
Let's continue to keep San Carlos beautiful. Everybody is welcome.
** Bags, gloves and orange safety vests will be provided. Don't forget to bring your drinking water.
** We have Grabbers on hand.
Please join our Clean Up San Carlos! Facebook group for announcements, schedule changes and progress reports.
Thank you, Anne Lewis, cleanupsancarlos@gmail.com
Fishing & Birding Reports
Fishing Report
The bite picked up again at the Island. Very few boats are trying in close. I didn't hear of anyone fishing up the coast in the last few days. The water is the coldest that I've ever seen, so that could be part of the problem.
The yellowtail caught at the Island were of good size! It looked like small bait fish were back on the menu. A number of boats caught them trolling, but my friends had a couple double digit catches jigging. It should be a good bite right now, but we have strong south winds and rain for the next couple of days.
I would expect a good bite up onto the full moon, so get out to San Pedro Island when you can.
by Bryan Replogle, Team Margarita Sportfishing, repsilon@aol.com
photo by PQ Almada of Catch 22 Sportfishing
Birding Report
Hola Birding Enthusiasts,
My Bird of the Week is the adorable Least Grebe. This is the smallest of the grebes found in North America and in the US is only to be encountered in southern Texas.
While it lives in our area year round, you won't find it in the Sea of Cortez. Those cute grebes we see in the Sea by the hundreds in winter are Eared. Our little Least prefers shallow freshwater or brackish ponds. In San Carlos we find them in the settlement ponds and often in the little estuary behind the Esterito Cafe. Unlike the Eared Grebes who migrate here in winter in large flocks, the Least prefers small groupings.
If you are here in late spring you can observe the mating, nest building and hatching of the eggs. The Least couple builds the nest together and shares nest-sitting duties. For the first 3 – 4 days after hatching, the parents carry the babies on their back. There is nothing so adorable as a Least Grebe baby peeking out from under the wing of the parent.
The Least Grebe is metallic gray with a bright yellow eye. The similar (in winter) Eared Grebe has a red eye. The Least often has its rump feathers raised up looking rather like a Can Can dancer flipping up her skirts. Allaboutbirds.org says this feather raising behavior helps in the absorption of the sun's rays to provide warmth and vitamin D. Our photo, taken by Joe Huntsman at the Marina Seca settlement ponds, provides a perfect example of the sun bathing behavior as well as that bright yellow eye.
We have no scheduled outings but I hope you are observing the many wonderful birds right around you. If you have any comments or want to tell me about birds you are seeing, you may contact me at maryltannehill@yahoo.com.
Happy Birding! by Mary Tannehill, photo by Joe Huntsman
Happy Hours and Food Specials –  
some restaurant closing hours may be changed and live entertainment is canceled until January 25
Embarcadero Cocina + Bar
Embarcadero Cocina + Bar at Marinaterra Hotel with a new menu and an extensive choice of wines and cocktails.
Enjoy indoor seating, at the bar and on the patio overlooking Marina San Carlos — with the World's Best View.
A breakfast buffet is served from 6:00am to 1:00pm. From Monday to Friday, there's a special price of 140 pesos for women. The cost on weekends is 210 pesos and weekdays 180 pesos.
There is also an à la carte menu.
For more information and a map, click here.
Phone: (622) 225-2020 EXT 04
Address: Hotel Marinaterra on the Malecon at Marina San Carlos. marinaterra.com
La Palapa Griega
Enjoy delicious Greek food, seafood, and cold drinks in the open-air, palapa covered restaurant on the beach. Our friendly staff is waiting to serve you.
Tuesday food special: Gyro Tuesdays with 80 pesos gyro, from 5pm – 8pm.
La Palapa Griega is open for lunch and dinner, Monday – Saturday, 11:00am to 9:00pm and Sunday 10:00am – 8:00pm.
La Palapa Griega accepts credit cards (Visa and Mastercard).
Entertainment:
Wednesday: Mike and Heidi, 5pm – 8pm.
Thursday: Sensa Nova, 5pm – 8pm.
Friday: Lorena Robles, 5pm – 8pm
Saturday: Assterisko, 2pm – 5pm.
Sunday: Sector 7, 2pm – 5pm.
For questions or reservations, call 622-226-1888. Click for more information and a map.
El Mar Restaurant
Enjoy air conditioned beach-front dining at El Mar Restaurant on La Posada Beach.
Breakfast: Omelets, Egg McMuffins, Huevos Rancheros, Eggs Benedict, Chicken Fried Steak and more.
Lunch: Burgers, Cheese steaks, Create Your Own Salads, Chiles Rellenos, Enchiladas, Mexican Combos, Fish & Chips, Tortilla Soup, Sandwiches, Fish, Chicken, Steak, Filet Mignon, Shrimp. We Cook Your Fish.
Daily Specials include:
Tuesday: Chiles Rellenos ala Isabel
Wednesday: Pork Ribeye with Apple Sauce
Thursday: Fettuccini Alfredo with Shrimp
Friday: Fish & Chips
Saturday: Coconut Shrimp
Sunday: All-You-Can-Eat Breakfast Buffet, from 8am – noon, 140 pesos
Beer Selection: Tecate, Tecate Light, Amstel, Bohemia, Coors Light, Heineken, Indio, Miller, XX Lager, XX Ambar.
Hours: Open Tuesday through Sunday, 8am – 3pm, serving Breakfast and Lunch. Closed on Mondays. For your reservation or to place a take-out order, call 622-226-1008.
For Information on our Meeting Room, Event Center or Wedding Planning, call 622-226-1003.
For additional information and a map click here. Follow us on Facebook.
Captains Club
Captains Club is the best "harbor hangout" in town. Our restaurant/bar, located just south of the Marinaterra Hotel, is open to everyone. We serve the coldest beer in town and the freshest food available. Try our BBQ grilled burgers, beer battered fish and shrimp tacos, and our famous Cahuamanta soup in a comfortable and relaxed atmosphere. Savor one of our delicious pizzas made in our wood fired pizza every day starting at 5:00pm. Guaranteed you'll love it or we'll buy you a beer!
Remember — You catch it and we cook it! We'll cook your fish anyway you like it, with 2 sides. Click here for more information and a map.
Entertainment: Wednesday: Sensa Nova, 6pm to 9pm. Watch all our sports broadcasts throughout the week.
Hours: 3pm to 11pm Wednesday through Monday. A facemask is required for entry. All safety protocols are being followed. Follow us on Facebook. Website: clubcapitanes.com. Call 622-226-2123.
Delfines Bar and Grill
Delfines Bar and Grill has been recognized with a Certificate of Excellence from TripAdvisor, based on the consistently great reviews we've earned! San Carlos's finest international dining experience with a full service bar and bilingual staff.
Breakfast: 99 pesos breakfast daily from 11am – noon.
Lunch: Fresh, flavorful and unique sandwiches with a variety of soups and salads.
Dinner: International fair of specialty entrées each served with soup or salad, starch and seasonal veggies. Kung Pao Chicken, Proscuitto/Asiago Chicken Pasta, Ginger Citrus Shrimp, Fire Thai Filet, Fresh Catch of the Day and many more. Please click map and menu below, or see menu at delfinesbarandgrill.com.mx. All menu items are available for take-out except breakfast.
Delfines features San Carlos's only Teppan table, a great show and perfect for special occasions, available for parties of 6 or more by reservations 622-226-0499.
Food and Drink Specials:  Tuesday: 2 chicken pastas + a bottle of House Wine for 625 pesos; Friday: Buy 3, get 4 Sushi or Boneless meals; Saturday: Rib eye steak + a glass of Wine for 450 pesos; Sunday: 20 pesos beer and 50 pesos glass of wine.
Entertainment: Tuesday: Mario y Javy, 5pm – 8pm. Friday: Nova Band, 5pm – 8pm. Saturday: Country Boys, 6pm – 9pm. Sunday: Cadenza Acoustic, 5pm – 8pm.
Hours: Open Sunday – Thursday: 11am – 10pm; Friday & Saturday: 11am – midnight. Closed on Wednesday. Limited in-room dining available. Curb-side take-out is available, as well as FREE home delivery. Call 622-226-0499 for your reservation or take-out order. Click for map and menus, including NEW sushi menu.
Sunset Bar & Grill
Just a short 7 minute drive from town, on the old Club Med beach, you'll discover this one-of-a-kind handcrafted restaurant.
Sunset Bar & Grill offers a healthy, concise late lunch & dinner menu, and top shelf unique mixed cocktails, fine tequilas, bacanora & mezcal.
Choose from an eclectic array of appetizers & sides to accompany your grilled main. Our grill Chef masters the perfect doneness you request on the top cut black Arrachera beef, the fresh catch of the day or the gourmet sirloin burger.
The brick mesquite oven deepens the flavors of the handmade flatbreads and pot pies. The weekly gourmet specials are designed to please your senses.
Sit on a rope swing while sipping a signature Mojito or pick any repurposed wooden spool table to watch the sun dip into the ocean … you will be drawn to the numerous décor details that create an unsurpassed ambiance.
If you are looking to spend an amazing evening on the beach with thoughtfully prepared food & cocktails, served in a tantalizing ambiance – don't leave town without experiencing the Sunset Bar & Grill – the sexiest restaurant on the beach!
Entertainment: Fridays, Los Bad Rumors, 7pm – 10pm. Saturdays, Son Desierto, 6pm – 9pm. Sundays, Sonora Jazz Trio, 6pm – 9pm.
Hours: Open Every Day from 3pm – 11pm. Click here for the menu and a map. Follow us on Facebook. For reservations, call 622-109-0003. Free parking.
Soggy Peso Bar
Originally the only small shack on a desolate beach, the Soggy Peso Bar remains the quintessential traveler's dream of a Mexican beach bar.
Improved over the past 12 years, this daytime & evening beach bar maintains its rustic vibe; even the locals say they feel like they're on vacation when they're at the Soggy.
From the freshest Mexican style seafood to the best margarita, the live music to world music, the spectacular sunsets to the friendly staff, laying in the hammocks to marveling at the kiteboarders, your experience at the Soggy Peso will feel complete.
For the non-seafood lover, the small menu boasts great paninis & salads, guacamole & bean bowls. For the seafood lover, the signature crab tostada, shrimp quesadilla or Mexican seafood cocktail are a must. The original owner and long standing staff members strive for consistency in providing a quality experience.
For visitors & locals alike, take the time to experience Soggy's good vibe, and savor a cold beverage & delectable light fare with two feet in the sand at the best little beach bar in town!
Entertainment: Fridays, Assterisko, 4pm – 6pm. Saturdays, Cadenza, 4pm – 6:30pm. Sundays Son Desierto, 3pm – 6pm.
Hours: Open every day from 11am – 7pm. Click here for the menu and a map. Free parking.
HammerHead's Dockside Bar & Grille
It's Hammer-Time! Check out the best sports bar in town. Located at the San Carlos Marina, HammerHead's Dockside Bar & Grille is your best choice for great meals, cold drinks and great atmosphere. Come watch the sun set behind Tetakawi and the boats come and go from the marina.
Enjoy the ambience of our air-conditioned, re-designed pub and fabulous outdoor patio and Margarita Bar! Our unique menu of pub style food includes appetizers, lunches and dinners with favorites such as Dry Rub Ribs, the Dockside Chop Salad or the HammerHead Burger, all made from scratch with only the freshest ingredients.
Check out our daily food and drink specials while you watch your favorite games on one of our 7 large TVs. Serving Pizza every day! Time for a new t-shirt or hat?… check out our merchandise on sale.
Are you a beer lover? HammerHead's is the only bar in all of Sonora state supplying micro beer from Baja Brewing Co. made and bottled out of San Jose Del Cabo. Choose from award winning Cabotella (Lager), Baja Blonde (Pale Ale), and Baja Black (Obscura) and Baja Stout (Stout). Delicious and refreshing…try one today.
NEW Entertainment:
Wednesday: Los Bad Rumors, 4pm – 7pm
Thursday: Jam 54, 7pm – 11pm
Friday: Malibu, 7pm – 11pm
Saturday: The Dudes, 2pm – 5pm; and Gigi and The Glow, 7pm – 11pm
Sunday: Malibu Lite, 5pm – 8pm
Hours: open every day 11:00am – 12:00pm. Closed Tuesday. We have FREE WI-FI and we do "Take-Out" Call us at 622-226-0152 and follow us on Facebook. Click here for more information, menus, and a map.
Tortuga's Restaurant & Bar
Tortuga's is your fine dining experience in San Carlos. Tortuga's continues to serve the best meals in town with our Fresh Food Bistro menu. All of the menu items come from local fresh sources. All of our famous meats (Prime Rib, Rib Eye, Filet Mignon), Special Catch of the day, Spicy Tuna, Field Salad and a few new dishes are hand-picked to ensure you're getting the best.
The Bistro is open 3:00pm to 11:00pm Monday to Friday and 1:00pm to 11:00pm, Saturday and Sunday. The Saturday special is our famous Beef Wellington (425 pesos).
Tortuga's Bar is open and we welcome you from 8:30am to 11:00pm. Come in, have fun, laugh a lot, and try the Best Hamburger in San Carlos, and a few new dishes like crab cake and marinated eggplant. Open in the morning serving fresh coffee, a special French sweet bread, Eggs Benedict, and all your favorites.  Order our fresh French bread (bowl, baguette, half baguette.
Entertainment: Monday: Gembe Jazz, 6pm – 9pm. Tuesday: Alfredo y Jesus, 6pm – 9pm. Thursday: Omar Arriaga on Piano, 6pm – 9pm. Friday: Mare Caraibe Band, 6pm – 9pm. Saturday: Laura y Cadenza Band, 6pm – 9pm. Sunday: Gravity y Beto, 6pm – 9pm.
Food & Drink Specials:
Monday: Enchiladas (95 pesos) + Margarita (75 pesos)
Tuesday: Mexican day: Taco Tuesday (25 pesos) + Tequila (40 pesos). Tortilla soup, fajitas and fish tacos with 50% discount
Wednesday: Shepherd's pie (95 pesos) + screw driver (75 pesos)
Thursday: Italian day: beef tostada (35 pesos) + Cerveza Nationale (30 pesos). Fresh pasta, lasagna, chicken parmesan, tiramisu with 50% discount. See the flyer for details.
Friday: Chile Relleno (110 pesos) + Margarita (75 pesos)
Saturday: Fish Finger Tacos (90 pesos) + Mojito (75 pesos)
Sunday: Special Eggs Benedict (115 pesos) and Bloody Mary (75 pesos), served 8:30am to 1:00pm. Domingo Pasta: bolognaise, alfredo, carbonara (90 pesos).
Check out the website for more information and menu. We have takeaway —  see the menu on tortuga.mx . Call 622-226-2051 for reservations and takeaway. We are following all of the directions from the Health Department to take care of your well-being and offer the highest quality of service. At Tortuga's R&B we work with solar energy, to reduce the consumption of electricity and thus help the environment.
Colibrí Restaurant & Bar
We welcome you to the Colibrí Restaurant & Bar, a garden oasis like no other in San Carlos. Located in the north-west corner of Plaza Las Palmas (where the CEA water company is located) in the center of town, Colibrí (which means "hummingbird" in English) is your best choice for an intimate, romantic dinner or for a fun outing with a bunch of friends.
With many separate dining areas, the choice is yours. Enjoy your favorite meal in our indoor, air-conditioned restaurant; have some pizza and a beer or cocktail in our new bar section, eat outside in the enclosed garden area; or have a view of the ocean on our outdoor patio upstairs — with seating for over 100 people, we're ready for your group, large or small. We have a well-stocked bar, including beer and wine.
Now open for breakfast! Our menu is full of unique dishes that is sure to satisfy the most discerning palate. The restaurant features Tapas (small plates), International entrées, and mouth-watering desserts. You must also try our delicious mesquite wood-fired pizzas. Come in and check out our delectable culinary delights! We hope Colibrí will become a favorite of yours.
Click here for Happy Hour & Food Specials! 
Entertainment: Monday: Silent Comedy Movie Show with Omar. 6pm. Tuesday: Sensa Nova, 6pm – 9pm. Thursday: The Mike and Heido Duo, 6pm – 9pm. Friday: Duoval, 7pm – 10pm. Saturday: Diana Cambuston, 7pm – 10pm. Sunday: Grupo Sabor a Mi, 6pm – 9pm.
New Hours: Now Open Monday and Tuesday from 3pm – 10pm. Wednesday – Sunday, 8:30am – 10pm. In-room dining (by reservation only) and take-out is available during open hours. Click here for more information about our Specials and Take-out options. Reserve or place your take-out order by calling 622-115-3466. Follow us on Facebook.
La Bartina 64
Looking for a casual dining experience in the heart of San Carlos with views of the beautiful Sea of Cortez! Then look no further than La Bartina 64 – located upstairs in the Seascape Plaza.
With three seating areas to choose from, you can have it all. Sit on our outdoor patio while sipping a refreshingly cool cocktail; enjoy a modern, clean and comfortable dining experience indoors; or head out to the rooftop patio with padded couches, chairs, a bar and music.
Our specialty is our gourmet food! We have a varied menu to please all palates: salads, ceviche, tostados and tacos, burgers, steaks, shrimp, sashimi and much, much more, including dessert. You'll also enjoy our fully stocked bar with over 14 wines available, Modelo brand beers, and exotic cocktails.
At La Bartina 64, you can enjoy an afternoon of music with DJ Alex Meza or take in all the sports action on one of our 8 big-screen TVs savoring our popular Juicy Lucy burger and a nice cold beer. With lots of seating indoors and out, there's always room for you to enjoy yourself at La Bartina 64. Birthday promotions — come with a party of 4 or more and your meal is free! Celebrate your special day on Friday – buy one bottle and the 2nd one is free.
Food Specials & Happy Hour: Happy Hour 100 pesos Food Menu available on Mondays, Thursdays and Fridays from 5:00pm – 7:00pm (click on flyer above for details). 2 x 1 Margarita and Beer on Thursdays and Fridays from 5:00pm – 7:00pm.
Entertainment: Saturday: Live DJ, 3pm – 8pm.
Hours: Open Monday and Thursday, 2pm – 10pm; Friday, Saturday, Sunday, 2pm – 8pm. Closed Tuesday and Wednesday. We have FREE WIFI and we do "Take-out". Follow us on Facebook. Click here for the New Menu, more information, and a map. For reservations, call 622-226-0968.
Los Arbolitos de Cajeme
Los Arbolitos de Cajeme in San Carlos welcomes You!
Los Arbolitos de Cajeme has been serving its clients delicious meals for the past 25 years and is one of the most popular restaurants in the State of Sonora. Los Arbolitos prides itself on its excellence in cuisine and on its customer service. Come on in and give us a try. If you are a guest of San Carlos, staying at a hotel or rental unit, ask for your coupon to receive a 10% discount on food consumed in our restaurant.
Our San Carlos restaurant has the freshest seafood, the best Sonoran beef cuts, and the nicest and largest outdoor palapa-covered patio that has striking views of the Sea of Cortez. Watch the dolphins swim by or the sun set while you enjoy a fantastic meal any day of the week.
Your meal begins with our complimentary in-house tortilla chips and sauces. Start with one of our many appetizers, including soups and salads, tacos and tostadas. Follow that with our popular Shrimp dishes, like Boston or Ranchero Shrimp. Looking for a bit more heat? Our Shrimp a la Diabla won't disappoint. We also offer 7 different options for fish fillets. Our seafood is always fresh and has a unique and characteristic northern Mexican flavor. Prefer to have some meat? Then try the mouth-watering Arrachera steak, cooked to perfection and served with rice and salad.
You must try our famous Molcajetes – – you choose either a hot or cold option, filled with a delectable assortment of seafood or with shrimp, steak and chicken.
We are licensed and carry an assortment of beers, wine, spirits, and cocktails.
Hours: Open every day from 11am – 6pm. Follow us on Facebook or check out our website. We do "Take-out" and Delivery (free). Call 622-226-0076 or 622-132-7000 for your reservation or take-out order. Click here for more information and a menu.
Tequila's Restaurant & Bar
You haven't experienced San Carlos, Mexico until you've been to Tequila's. Named after Mexico's national drink, Tequila's Restaurant & Bar is the quintessential Mexican experience. We also specialize in Seafood!
Our Sports Bar has been family-owned for almost 35 years. Tequila's welcomes you to enjoy breakfast (we make the best chilaquiles rojos in town), lunch (try one of our delicious gourmet burgers), and dinner (we're famous for our chili rellenos) at our spacious restaurant located at the side entrance to the Marina, just past Marinaterra hotel.
With Daily food specials, Daily Happy Hours, 2 Pool Tables, 4 big-screen TVs, DirecTV with all sports (NFL, MLB, NBA), free wifi, and lots of parking, Tequila's is the perfect place to relax and enjoy the best Mexican and seafood in San Carlos. Bienvenidos!
Enjoy the patio bar where we sell "raspados", smoothies, milkshakes, ice cream, and nachos. Dogs are welcome at this dog friendly restaurant on our nice sunny covered terrace.
Drink Special: 20 pesos ($1 USD) Draft Beer, Indio or Tecate Light. All day – Every day!
Daily Food Specials:
Monday: Mexican Combo, 130 pesos
Tuesday: Chimichangas (beef or chicken), 115 pesos
Wednesday: Fish Filet, 135 pesos
Thursday: Chiles Rellenos (cheese), 115 pesos
Friday: Seafood Soup, 120 pesos
Saturday: Shrimp Spaghetti, 140 pesos
Sunday: Bloody Mary's, 55 pesos
Hours: Open every day (except Wednesday) from 8am – 9pm. Closed Wednesday. FREE-WIFI. We do Take-Out. Call 622-226-0545 for Take Out and 622-149-0066 for Reservations.
Hair of the Dog
Welcome to Hair of the Dog! Our restaurant and bar has a laid-back, casual setting, where guests are free to have as much fun as possible as they are entertained by their surroundings — dancing to a live band, singing karaoke, playing some pool, watching all the Games & Sports on our 3 big screen TVs, and more. Our servers work hard to ensure you have a great experience at Hair of the Dog.
We are conveniently located right along the main street in San Carlos, with lots of parking at the back of the restaurant.
Join us indoors in our air-conditioned restaurant, or enjoy your food and drinks on our outdoor patio. We've got plenty of room for your party!
Our extensive menu has something for everybody. Hungry? We've got buffalo wings, 11 different burgers, BBQ ribs, fish and shrimp dishes, pasta, salads and vegetarian meals. Try our delicious sandwiches too, including the popular Club Sandwich. We also have lots of snacks, including onion rings, chili cheese fries, quesadillas and tacos.
NEW Entertainment: Monday: Los Bad Rumors, 4pm – 7pm. Tuesday: The Blues is Back with La Sula Blues Band, 6:30pm – 9:30pm. Thursday: The Shuffle Band, 4pm – 7pm. Friday: Assterisko, 8:30pm – 11:30pm. Saturday: Sayonara, 8:30pm – 11:30pm. Sunday: The Dudes, 5pm – 8pm.
Hours: Open Monday – Sunday from 11am – midnight, except Closed on Wednesday. FREE-WIFI. We do Take-Out. Call us at 622-150-8719. Follow us on Facebook. Click here for more information, a menu and a map.
La Terraza Bar
At La Terraza Bar, savor the taste of authentic Mexican food.
Located on the main street Blvd Manlio Fabio Beltrones, beside the Pemex gas station and across from Los Jitos hotel, La Terraza Bar is open every day except Tuesday for a late breakfast, lunch, and dinner. Enjoy a traditional Mexican breakfast, the popular San Carlos Eggs. With 2 fried eggs, chilaquiles, toast and beans, you're sure to start your day off right.
For lunch or dinner, try our delicious Terraza Burger with fries, our Chiles Rellenos, or one of four types of Enchiladas. Can't decide — then the Mexican Combination platter is the perfect choice. Or, try the Molcajete (for 2 people). Delicious shrimp, chicken, and steak served with melted cheese and a side of marinade sauce, beans and guacamole. With beef, fish, shrimp and salads on our menu and a fully-stocked bar, we have something for everyone.
You can eat inside our comfortable air-conditioned restaurant, or outside on the patio while you watch your favorite sports team on TV. We've got games at the patio bar — Dominoes, Checkers, Backgammon, Cards, and more. Just ask your server. Come out, have a drink, and have some fun at La Terraza Bar.
Happy Hour is every day! From 3:00pm – 6:00pm, enjoy 2 x 1 Margaritas, or 2 x 1 Tequila shots.
Weekly Food & Drink Specials:
Monday: Menudo/Pozole & Salads, 95 pesos.
Wednesday: Taco Fish / Taco al Pastor, 25 pesos.
Thursday: Chilaquiles, 80 pesos; Tecate Light, 20 pesos; Tequila shot, 50 pesos.
Friday: $1 USD Beer (Indio, Tecate Light, XX Lager).
Hours: Open every day (except Tuesday) from 11am – 7pm. Closed on Tuesday. We have FREE WIFI and we do "Take-out." Call us at 622-226-0676. Click here for more information, our menu and a map.
Marvida Taproom & Kitchen 
The craft beer revolution finally comes to San Carlos, as the only LOCALLY BREWED craft beer debuts at Marvida Taproom & Kitchen. This is REAL craft beer from kegs (not bottles), and the difference is right there, on your palate. We've got all your favorites: IPAs, Stouts, Hefeweizen, Blonde Ales, and more. Beer flights are available too. Come in often to see what's new on tap at our microbrewery. And if beer is not your beverage of choice, we offer wine and a full bar.
No beer this good can be quaffed without the best food in San Carlos. Whether it's delicious hand-made pizza, tasty burgers including the popular Marvida Shrimp Burger, Chicken Drumsticks, Aguachiles, signature salads and creative side dishes, Marvida's got you covered. For meat lovers and vegans — there's something for everyone on our menu!
We are located at Marina San Carlos, in front of "I" dock. Enjoy the best craft beer AND the best views in town. With both indoor and outdoor seating, you can watch the yachts come in and out of the marina and the sun set while savoring a perfect meal. We are pet-friendly, but please keep Fido outside. Don't worry about the marina parking fee. With your Marvida receipt, you'll be reimbursed your fee when you leave. And remember to check out our cool merchandise for sale. Growlers for sale and can be filled "to go"! See News & Marketplace above for details.
Weekly Food & Drink Specials:
Happy Hour weekdays from Tuesday to Friday, 2pm – 5pm: Cerveza Marvida, 2 x 100 pesos
Monday: 2 x 1 Margaritas, all day long.
Tuesday: Taco Tuesday – 25 pesos/taco.
Saturday and Sunday: New Brunch Menu available all day.
Sunday: Oyster Bar from 1pm – 5pm
Entertainment: Friday: DJ Karlo Padilla, 6pm – 9pm; Saturday: DJ Karlo Padillo, 6pm – 9pm.
Hours: Open Monday, Tuesday and Thursday: noon – 10pm; Friday and Saturday: noon – midnight; Sunday: noon – 10pm. Closed on Wednesday. Follow us on Facebook. For reservations or for your take-out order, call 622-124-1624 or WhatsApp 622-176-0348. No pets indoors please. Click here for more information, the menus and a map.
La Calaca Tacos y Cerveza
The new La Calaca Tacos y Cerveza has a Wednesday promo: buy 3 tacos and get a free beer.
From 5:00pm to 8:00pm on Wednesdays, there will be live music by Sahuaro.
La Calaca is open daily from 8:00am to 11:00pm, serving breakfast from 8:00am – 3:00pm.
For more information and for reservations, call 622-138-9930.
Piccolo Restaurant
Savor the tastes of Italy at San Carlos' premier Italian restaurant, Piccolo.
We are one of the first restaurants established in town celebrating almost 30 years in business! Under new ownership, we have added some delicious new menu items, while preserving those dishes that have been the favorites of our clients for the past three decades. On Sundays from 8am – 1pm, we are now serving a Breakfast Buffet!
Our popular appetizers are breaded fried zucchini and the garlic mushrooms. Then feast on our many tender chicken or beef options, cooked to perfection and served with pasta and a house salad. Or try the lasagna or Italian-flavored pasta dishes — the Pasta Combination platter gives you a variety of three types. In the mood for fish? Check out our Weekly Specials for delectable meals that include fish or shrimp. We also have a fully stocked bar and serve the best martinis in town.
Piccolo Restaurant is located along the main street in San Carlos, across from Santa Rosa's grocery store. We have plenty of parking next to the restaurant. With both indoor and outdoor seating for over 60 people, we can accommodate your group, large or small.
Two of our most popular meals that you have to try are the Baked Pork Chamorra accompanied with Spaghetti aglio e olio and sun-dried tomatoes or for the really hungry meat lovers, a 400 gr Rib Eye Lasagna!
Weekly Food Specials:
* Medallion San Fernando Steak with bacon and Mexican sauce
* Fish Fillet Toscano with capers, green olives and garlic
* Chicken Ciao with cream cheese and mushrooms
* Pasta Penne Rosa with Chicken or Shrimp
Hours: Open Monday, Wednesday, Thursday, Friday: 2pm – 10pm. Saturday: 1pm – 10pm. Sunday Buffet from 8am – 1pm; Sunday regular menu from 2pm – 9pm. Closed on Tuesday. Follow us on Facebook. For reservations or for your take-out order, call 622-226-0503 or 662-402-6957. Click here for more information, the menu and a map.
Taqueria Chip-Chip
Taqueria Chip-Chip now open in San Carlos!
Savor the tastes of homemade Mexican food at the newest taco place in town, Taqueria Chip-Chip.
Since 1972, our family-owned business has fed hungry families in Guaymas and in Tucson, USA. Now we have expanded and are ready to serve the San Carlos population.
We have a selection of both meat and pork tacos and quesadillas. Our flavorful taco options include Shredded beef (carne deshebrada) with potatoes, Barbecue (barbacoa), beef and potatoes spiced with Chile Colorado (red chili), and refried bean tacos. We also have pork tacos spiced with red salsa. And Quesadilla Sincronizada with ham, refried beans, chorizo and cheese.
Choose from individual tacos and quesadillas, or grab a Combo package made up of 2 beef tacos, one refried bean taco, and a bottle of water. We have both corn and flour tortillas. Choose a healthier option with a lettuce wrap instead of a tortilla.
Order in or "to go". This is a great option for Take Out food in San Carlos. We'll have your order ready within a few minutes!
Having a meeting, potluck, or "appie" party? Why not bring a platter of our tasty traditional Mexican tacos with all the fixings. This is sure to be a hit for any special occasion.
Taqueria Chip-Chip is located on Beltrones main street beside El Cheque hot dog, in the same plaza as Pollo Feliz. You can enjoy our seating indoors, or relax on the outdoor patio. Our bilingual staff is happy to serve you!
If you are in Guaymas, then enjoy our delicious food at our Taqueria Chip-Chip restaurant across from the Tufesa bus station.
Hours: Open Monday to Friday from 8am – 4pm; Saturday and Sunday from 8am – 3pm. Follow us on Facebook. For your take-out order, call 622-111-0155. Click here for more information, the menu and a map.
Explore San Carlos: Tours and Excursions
El Mar Diving Center
We are San Carlos' Premier Scuba Diving Center, providing Adventure since 1988. We offer certification courses (Open Water; Advanced; Diver Specialties such as navigation, underwater digi-photo, night, deep, and wreck diving) representing SSI and PADI Training. Already certified? Then come to El Mar to rent or fill your tanks or service your equipment. We also offer a snorkeling course.
For a memorable day on the water, join us for one of our diving, snorkeling, kayaking or fishing trips. We also rent kayaks, snorkeling and scuba gear. Click here for more details.
Phone: 622-226-0404 (San Carlos Office); 1-877-365-0251 (Toll Free from U.S. & CAD)
Address: 263 Creston, San Carlos, Sonora, Mexico
Website: elmar.com/mexico.php
Email: elmarmex@prodigy.net.mx
Facebook: El Mar Diving Center San Carlos Mexico
Jack Wilde Kayak Adventures
Covid Safe, Covid Sale.
Looking for something fun to do while still keeping a safe distance from people? Try a guided kayak tour. From now until Christmas, Jack Wilde Adventures is offering a two hour tour off the beach down by the Sunset Grill and the Soggy Peso.  Quarantine discount price is 450 pesos, all equipment and instruction included. Call for information and reservations. Stay safe.
Out on the water we can truly enjoy the gorgeous scenery, the interesting wildlife, and the feel of the Sea of Cortez beneath us. Combine it with a swim or snorkel and a little beach time; what better way to show off this incredible location?
A three-hour tour, including kayak, costs only $40 USD per person.
Trips are in stable and dry double kayaks and include basic instruction, all required equipment, a light snack and a biologist as your guide. Suitable for all ages and fitness levels.
You can also take Kayak Paddling lessons.
Click here or call Jack for more information.
Phone number 622-138-1805 (cell) 622-226-1293 (home)
Email: JackWildeAdventures@gmail.com
Team Margarita Sport Fishing
San Carlos offers outstanding sport fishing year-round and our Team Margarita charter boats can adapt to whatever fishing style you prefer. We practice "catch and release" on all billfish, but other varieties can be excellent food for the table. Light tackle or fly-fishing enthusiast? We can set you up!
Check out our weekly Fishing Report on whatsupsancarlos.com.
We can also host sunset cruises, eco-cruises (whale watching, dolphins, birds, etc), and snorkeling trips. We specialize in sailing trips, kayak excursions, and windsurfing. Boat, kayak, and equipment rentals available. Click here for more details.
Phone: 622-855-5926 or 622-227-0219 (San Carlos Office); 1-520-232-2103 (U.S. & CAD)
Website: www.scaaMexico.com
Email: repsilon@aol.com
Horseback trail rides through our beautiful desert up to Nacapule
You can enjoy our Sonoran desert with our amazing trail rides. We offer 1, 2 and 3 hour trail rides for all ages and abilities, on top quality trained horses and guided tour. Morning afternoon, sunset rides.
January Specials: Monday to Friday, 2 hour ride starting at 10am or 2pm. 1st rider pays full price (800 pesos) and 2nd rider is half price.
Have a horse-themed Birthday Party! All ages, minimum group of 4 and max 10. Includes 30 minute horse ride, petting zoo, hot dogs or beef burgers, bring your own birthday cake (2 hours total), 4 people cost 3000 pesos, each additional person costs 500 pesos.
Overnight stay in mobile home at the ranch, sleeps 2 people: 800 pesos, 1 night stay only.
All tours are private party only. Minimum 2 riders, max 6 riders. All bookings must be made 24 hours in advance. Call for directions to the ranch.
Contact for (English) Natalie, 622-101-2208
Contacto para (Español) Mario, 622 176-3662
Facebook
Thrift Stores & Book Shoppes for Charity, Church Services, Sports
Rescate Treasures Thrift Store: Safety protocols are in place with required mask, temperature check, shoe wash and hand sanitization. Appointments are necessary so do not hesitate to call today to make yours. To make an appointment, please call Pat Adams, 622-227-0502 or 622-165-3560. Thank you for your patronage.
The COVID-19 pandemic and the resulting restrictions on gatherings have necessitated the cancellation of all Rescate fundraisers for almost a year. As a result, our resources are severely depleted and we need your help! Click here to read the appeal from the President of the Rescate Board of Directors, and please consider helping us out any way you can. Thank you! Glenn Lippman, President, Rescate de San Carlos AC
SBPA's Altered Tails Book Shoppe: Open by appointment only on Thursdays and Saturdays from 10:00am – 2:00pm. Masks are mandatory. For an appointment, please contact Carole Bonhorst at 622-226-0683 or 520-326-6580 (Vonage). SBPA's Altered Tails Book Shoppe is located in Marina San Carlos. The Book Shoppe validates parking.
The Tecalai Library is open Fridays from 9:00am – noon. Masks are required and social distancing must be maintained. Please don't return more than five books per person. You may take out as many as you like. This library is open to the public and is a book exchange.
Castaway Kids Thrift Store: We are happy to accept your donations. Kristian is upstairs in the office on Wednesday and Thursday from 9:00am – 3:00pm and on Saturday from 9:00am – noon. She can help you to drop off your donations. If there is something specific that you are looking for, email castawaykidsweb@gmail.com to make special arrangements.
Club Deportivo. Ceramics and crafts starts at Club Deportivo on Tuesday, January 12 from 9:00am to 1:00pm and continues weekly on Tuesdays. There are new pieces available for ceramics, mosaics, painting rocks, sewing or bring your favorite craft to work on and share with the group. COVID protocols such as social distancing and masks will be complied with.
San Carlos Community Church: Public worship services on Sundays at 9:00am.
San Carlos Borromeo Mass schedule: daily at 5:00pm in Spanish; Sunday at 8:00am in English and 9:00am, 11:30am and 5:00pm in Spanish. Also, there is bilingual rosary at 9:00am on Mondays in the main church.
The Men's Golf League will play every Thursday at 9:00am in November and December. If you'd like to play, just show up. For more information, contact Dave Boyle (boyleda@yahoo.com) or Jim McAdie (jimmcadie@gmail.com).
On Tuesdays, women golfers can meet and make up foursomes at the course if they wish to play.
Pickleball: There's open play at Mirador Courts from Monday – Saturday mornings. For more information, including membership, click here.
Emergency Numbers
Rescate at (622) 226-0911 for Emergency Calls Only. At this time, Rescate services continue to be reduced to "Emergency Only".
911
065 Cruz Roja
Sentinel Unit Covid-19 "Guaymas Norte", 622-221-0108
COVID-19 direct line for Secretary of Health, Sonora 622-216-2759. Call Monday to Sunday from 8:00am to 8:00pm if you suspect you have COVID-19 and a doctor will give you advice and care if needed. If you are over 50, pregnant or belong to a vulnerable group and you tested positive for COVID-19, call 662-216-2759 and an oximeter and medications will be delivered to your home free of charge.
CIMA Hospital 662-259-0900
IMSS 622-222-5237
IMSS toll-free number for COVID 19 issues 800-222-2668
The Mexican Secretary of Health hotline 800-0044-800.
Police 622- 224-0105
Comisario, Enrique Gamez 622-130-7338
Comisaria 226-1400
US Consulate General in Hermosillo 662-690-3262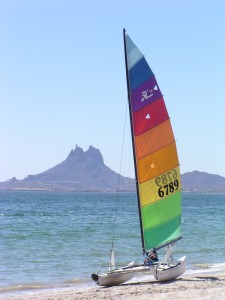 After you read the San Carlos Newsletter, Keep Exploring … San Carlos
Events in San Carlos & Guaymas
Book your Vacation Rental …