Hike San Carlos Sonora: whether you're looking for easy strolls for the family or butt clenching scrambles, the area has numerous hiking and walking options.
In addition to walking along long stretches of sandy beaches, you can head into the desert or hike up Tetakawi. Here are some of the many hiking in San Carlos options: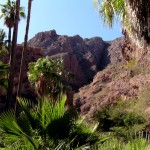 Nacapuli
The path takes you through a narrow canyon surrounded by towering rock walls and lush green palm trees. Read more about hiking Nacapuli Canyon.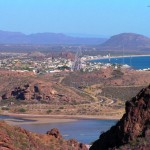 Tetakawi
The view from the top of Tetakawi is worth the effort to climb to the top, as are the bragging rights, but the seat of your pants will never be the same. Read more about hiking Tetakawi.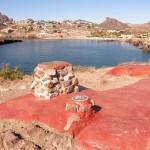 Sundial
Family friendly short hike to a great view. Read more about exploring the Sundial.
Feel free to email us with details of your favorite hikes and we'll try to add them.