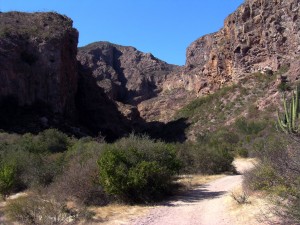 Nacapule Canyon (Cañon de Nacapule) San Carlos Sonora is a great family hike as far as the final water hole (ojo). For a longer more strenuous hike, continued to the end of the canyon. The path is sometimes hard to find, but if you keep heading up the ravine, you will reach the end after about one hour. The view at the end of the path is worth it … a sweeping vista up and down the adjacent valley, all the way to the water.
Nacapule Canyon starts out as an easy hike that becomes moderate, requiring some scrambling over boulders, up loose rock hills and through a tunnel in the rocks. And, after the ojo there are some challenging sections with some haul-it-over-rocks required.
The path takes you through a narrow canyon surrounded by towering rock walls and lush green palm trees. The walls of the canyon are covered in cactus, such as the ocotillo, cholla, and barrel. Beyond the ojo, the rocks are even more spectacular, going from a pinky sand color to deep rust. Green palms stand against a red cliff background on a blinding blue sky canvas.
More than just a great hike, Nacapule offers bird-watching and an opportunity to explore native rocks, flora and fauna. Fresh water springs provide the canyon with a humid tropical micro-climate that makes for a refreshing break from the dry hot desert.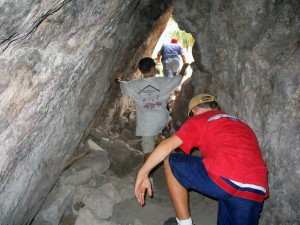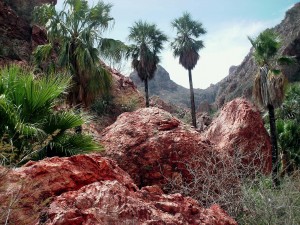 How to Get to Nacapule Canyon: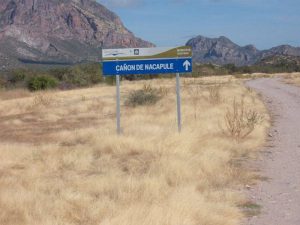 From the main road, turn at the Extra Hambone Insurance corner. Follow the paved road through the Ranchitos. It curves left, past San Carlos Gym. Take it to the end. Turn left towards Loma del Mar. Turn right (Loma del Mar is on your left). The road becomes dirt. Blue signs mark the route through the dirt roads to the canyon (it will be a left, cross an arroyo, take a right, then wind your way through the desert on a bumpy dirt road).
They are supposed to be open Tuesday through Sunday, 8am to 5pm. The zip-line is open on the weekends.
For more info, call  622 122 1806 or visit their facebook page.
Nacapule Entrance Fees:
There is a small fee to park at and enter Nacapule, so bring some change. Adults cost 30 pesos. The adventure course with zip-line costs more.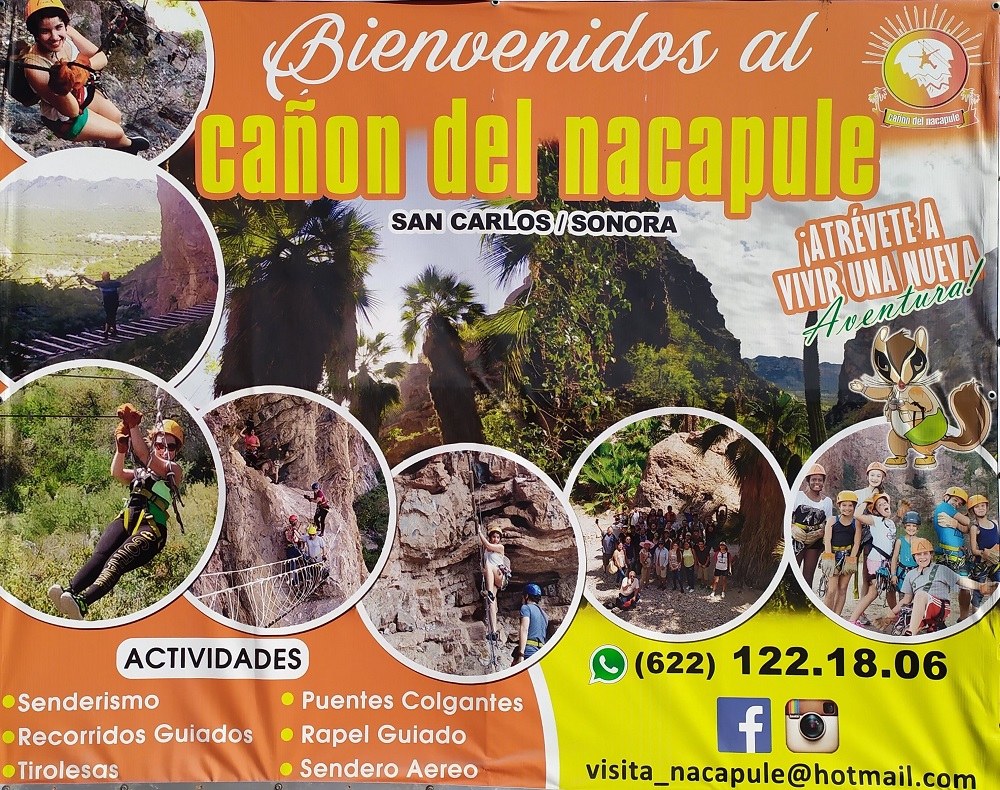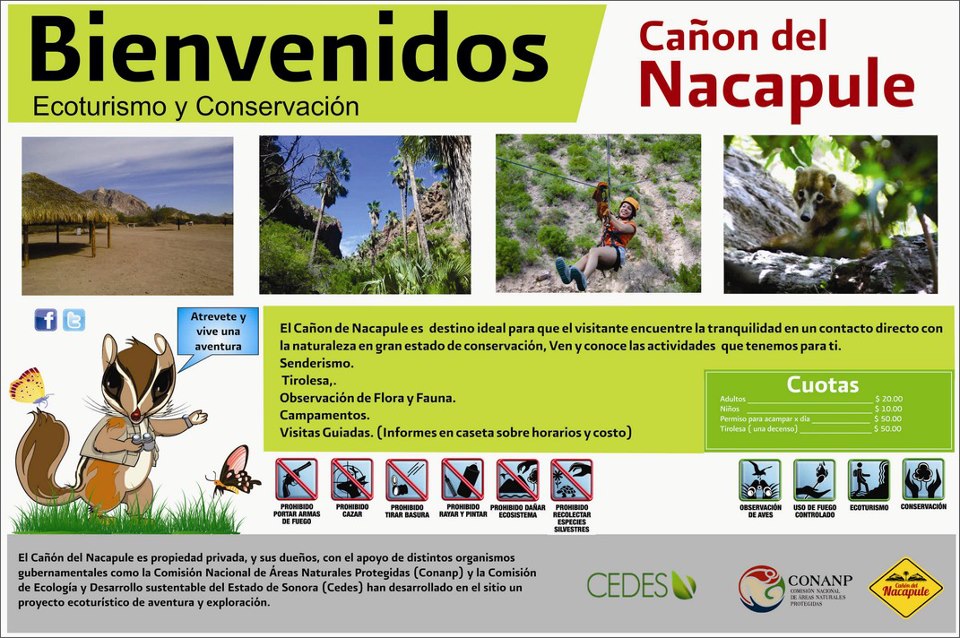 Facilities:
Near the start of the path, there's an outhouse.
There's a large parking area.
Zipline in Nacapule Canyon
You can also Bike to Nacapule Canyon.