Looking for Guaymas and San Carlos Mexico Vacation Rentals?
We can help you find a home to rent that's right for you — whether you're staying for a long weekend or a longtime, looking for budget or deluxe, beachfront and ocean view or on a golf course.
Renting a private home with more bedrooms and a kitchen may be just what you need for traveling with your family or a large group. These options are also perfect for long term stays.
If you're looking for longer-term accommodation, San Carlos and Guaymas have numerous homes available on a monthly basis.
Seaside Rentals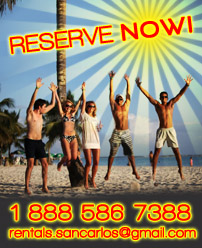 Seaside Rentals can help you find your dream San Carlos Mexico Vacation Rental.
Exclusive Seaside Rentals is pleased to offer you a large selection of quality vacation rental properties located throughout Mexico's Sea of Cortez.
For your next vacation or holiday, count on us to provide the perfect vacation rental to meet your needs.
Addresss: Plaza Arrecifes Local # 3 (map)
Phone:1 888 586 7388 | 226 2188
Website: rentals-sancarlos.com
Email: rentals.sancarlos@gmail.com
Vive Reservations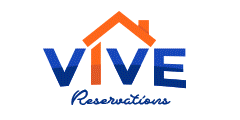 Let Vive Reservations help you enjoy your home in San Carlos for less than $1.25 USD a day. We can manage your home to allow you to live without the stress of home owning including storm management, home maintenance and relationships with local services and contractors.
Address: Plaza Arrecifes #11, Sector Crestón, San Carlos, Sonora, México
Phone: (622) 132-9932
email: sales@viverealestate.mx or tammi@viverealestate.mx
Website: viverealestate.mx
Facebook: viverealestatemx
---
Vacation Rentals in San Carlos Mexico
---
Also check the Business Directory for more information on vacation rentals in San Carlos & Guaymas Sonora Mexico
San Carlos Mexico Vacation Rentals and Tourism
Beautiful San Carlos Mexico is a friendly small town that is perfectly located on the Sea of Cortez. Picture yourself on a Mexico beach vacation in a San Carlos Mexico vacation rental. Enjoy soft sand beaches, a resort atmosphere, numerous activities, and a variety of restaurants. Relax in your private vacation home with space and comfort for your whole family or a large group. San Carlos, Mexico, is about a four hour drive from the US/Mexico border and five hours from Tucson. You can also fly into Guaymas or Hermosillo.
Once you've booked your San Carlos Mexico Vacation Rental, it's time to start planning your fun-filled trip. Browse through these pages to get started: