Hotels in San Carlos Mexico
Looking for a hotel in San Carlos or Guaymas, Sonora, Mexico? There are many hotels to choose from. We can help you find a place that's right for you — whether you're staying for a long weekend or a longtime, looking for budget or deluxe, or beachfront and ocean view.
See below for a map of hotels in San Carlos Mexico.
Playa Blanca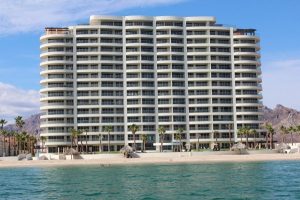 Playa Blanca is a luxurious beachfront Condominium Resort. Playa Blanca is located on beautiful Algondones beach. Voted #1 on Tripadviser. There is a sea-side pool with a heated spa, outdoor grill areas and spacious covered terraces. There is also a tennis and pickleball court, and a fitness center that overlooks the Sea of Cortez. Plus, 24-hour gated security. Monthly promotions posted on our website.
Website: playablancasancarlosrentals.com.mx
Location: Algondones Beach
Phone: U.S. or Canada (480) 427-9915
Desde México (622) 227-0101 y (622) 227-0100
Email: info@playablancasancarlosrentals.com
Facebook: Playa Blanca San Carlos Rentas
Book your vacation rental in Playa Blanca:

MarinaTerra Hotel & Spa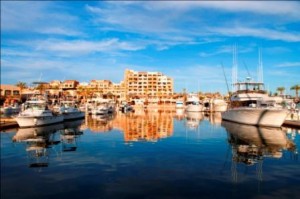 Marinaterra Hotel & Spa is located in the heart of San Carlos, adjacent to Mexico's largest natural marina and in front of Tetakawi hill. Both the marina and Tetakawi hill gives us majestic views and stunning sunsets.
Website: marinaterra.com
Location: Calle Gabriel Estrada S/n Sector La Herr San Carlos
Phone: 622-225-2020
Email info@marinaterra.com
Facebook: facebook.com/marinaterrahotel
Book MarinaTerra Hotel & Spa:

Map of Hotels in San Carlos Mexico
Also check the Business Directory for more information on hotels in San Carlos & Guaymas Sonora Mexico