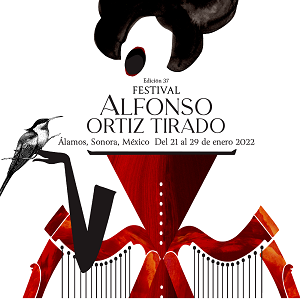 Make your way to Alamos anytime between Friday, January 21 and Saturday, January 29 and enjoy the Alamos FAOT Music Festival (officially named Dr. Alfonso Ortiz Tirado Festival).
The festival brings local, national and international artists and performers together for our enjoyment. There are concerts, street performers, handicrafts, food and drink. Most of the entertainment is free.
The opening concert will be by the tenor Fernando de la Mora at the Opera Galas at the Alamos Municipal Palace. The Gala will also present "Gala Stravinsky 50" , an Ensemble production of the Center for Experimentation and Contemporary Music and the National Theater Company, with groups from the National Institute of Fine Arts and Literature, which commemorates the 50th anniversary of Igor Stravinsky.
The Mexican tenor, Javier Camarena will perform at the closing concert of FAOT 2022 on January 29 at the Municipal Palace of Álamos.
There will be also concerts by Zarzuela, the sorpano Yunah Lee (from Korea), a recital "Amor y DesAmor", a presentation by the soprano María Reyna, the singer Morganna Love, and many more.
Click here for the 2022 program.
Festival Alfonso Ortiz Tirado Videos:
Who was Dr Alfonso Ortiz Tirado?
Alfonso Ortiz Tirado (1893-1960) was born in Alamos and became a talented and popular Sonoran tenor. He recorded the first songs of María Grever, Guty Cárdenas, Jorge del Moral and Agustín Lara, among other composers.
For more than 30 years the FAOT has been held in Álamos, Sonora to support the voices of the opera, in recognition of the legacy of this great tenor.
Find more events in San Carlos.