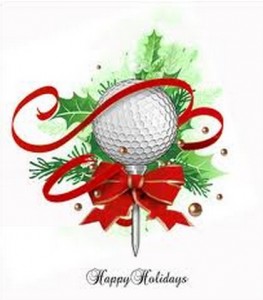 Everyone is invited to participate in the Holiday Golf Tournament on Sunday, December 16, 2018.
Registration starts at 9:00am. There will be refreshments at Registration.
Shot Gun starts at 10:00am. The format is a "Scramble".
The teams will be made up of foursomes and if you would like to play with your friends, you can sign up as a Foursome. Individuals can also sign up as we will make up those teams also into balanced Foursomes.
The tournament is open to all golfers, members & non-members with or without partners.
Register online or in the Pro Shop. This tournament fills up fast, so register soon!
Please register before Friday, December 8.