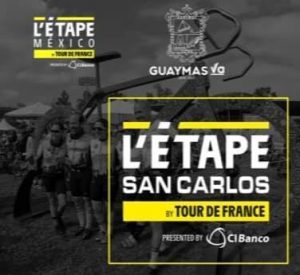 L'Etape Mexico by Tour de France, is an international cycling event. The 5th stage and final stage of the circuit will be held Saturday, November 30 in San Carlos, Mexico. Starting at 7:00am.
Sonora is known for its many avid cyclists. This is an amateur cycling event and everyone is invited to participate.
There will be 3 distances: Sprint (30km), Short (80km) and Long (130km). All 3 routes will start and finish at Hotel San Carlos Plaza. There will be hydration stations along the routes.
The cost to participate is 1300 pesos per person. Sign up online, here.
1200 cyclists from 20 countries are expected to participate.
Este próximo 30 de noviembre será el día en que los ojos del mundo volteen a ver a San Carlos, el lugar en donde el mar y el desierto se unen, el paraíso perfecto para el Tour de France.

Posted by H. Ayuntamiento de Guaymas 2018 – 2021 on Wednesday, October 2, 2019
L'Etape San Carlos Routes: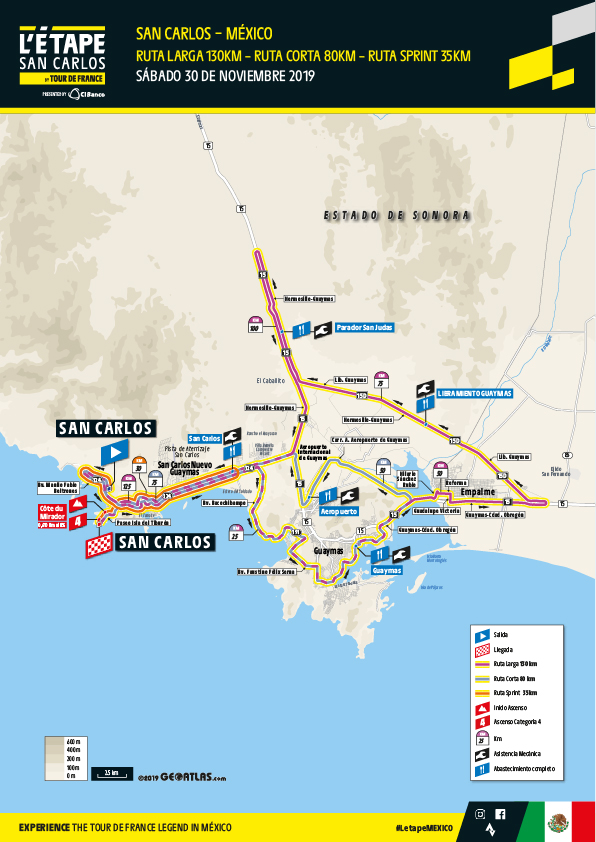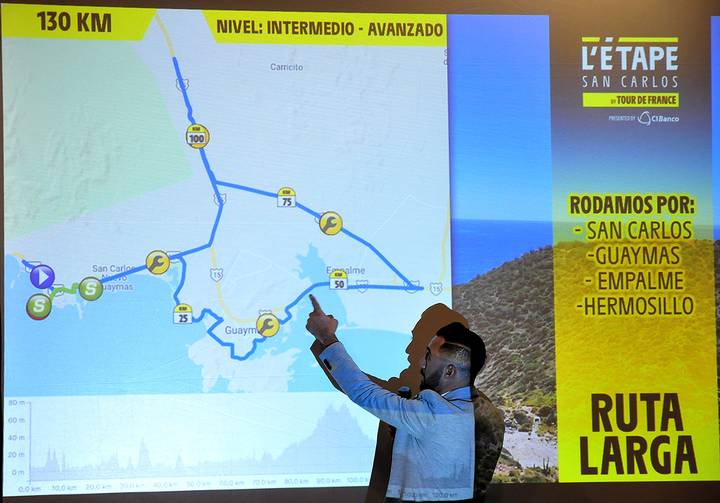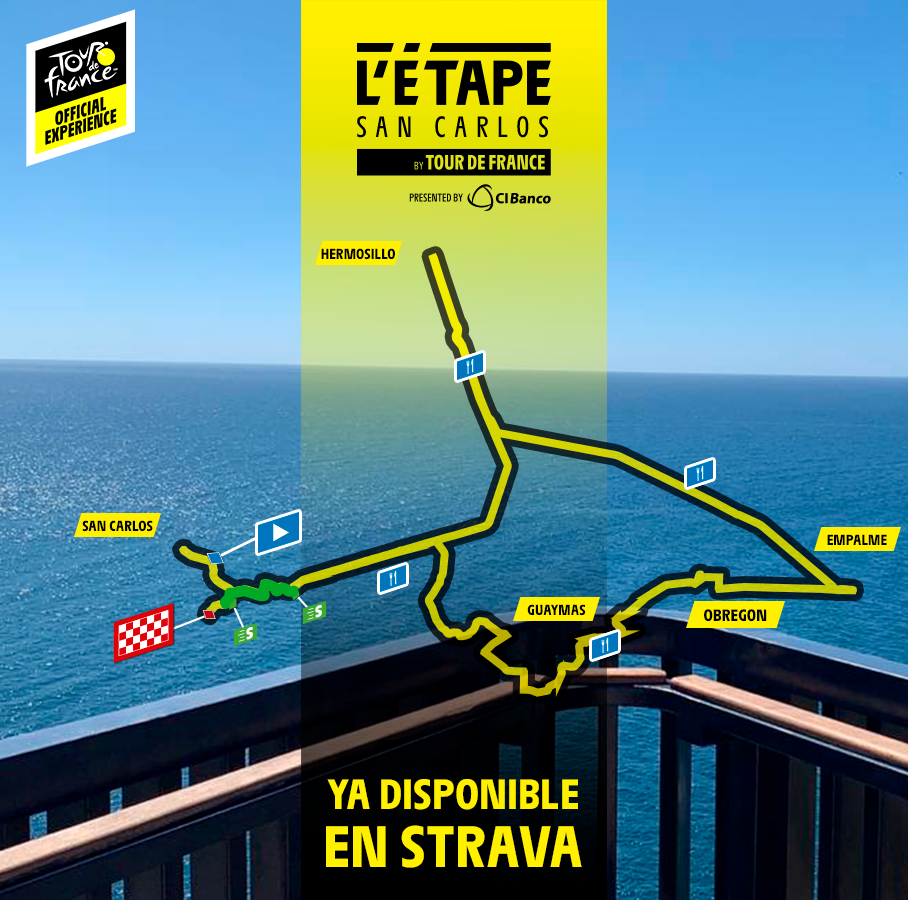 Strava ruta larga:
https://www.strava.com/routes/22223281
Strava ruta Corta:
https://www.strava.com/routes/22225090
Strava ruta Sprint:
https://www.strava.com/routes/22225235
Google Maps ruta Larga
Google Maps Ruta Larga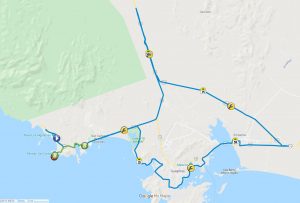 Google Maps ruta Corta
Google Maps Ruta Corta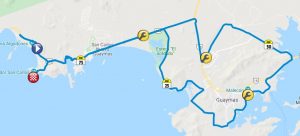 Google Maps ruta Sprint
Google Maps ruta Sprint