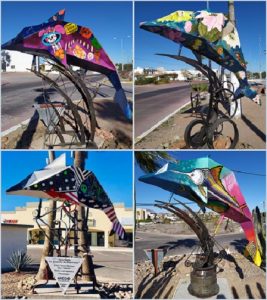 "Dolphins of San Carlos: A Project of Hope" (Delfines: Un Proyecto de Esperanza)
Artist Lucia Apodaca is the project leader of this beautiful addition to San Carlos. Her goal is to contribute to and enhance the natural beauty of our area by installing these works of art at various strategic locations around town.
Each dolphin art structure is sponsored by a business, organization, or individual, and then is designed and painted by a talented Sonoran artist. The 3 meter long sculptures are made of fiberglass and sit on an iron base.
Lucia chose the dolphin as the emblematic animal to represent San Carlos & Guaymas because they are seen regularly in our local waters, and to her dolphins represent hope, harmony, and protection.
If you are interested in sponsoring a dolphin, contact Lucia Apodaca at: luciaapodaca@yahoo.com. Cel: 622-165-3621.
From the San Carlos sign to the Mirador, travel around town and try to find all of the dolphins. Here are a few of them: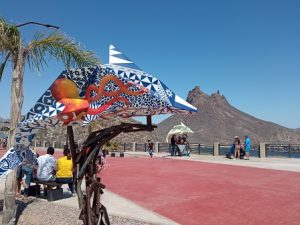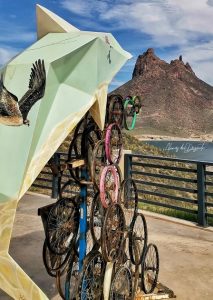 2 dolphins at the Mirador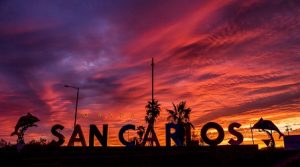 by the San Carlos sign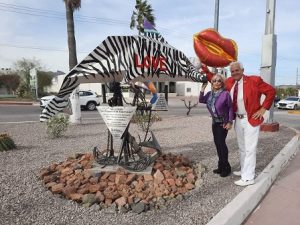 Dolphin by Sharie Hatchett Bohlmann at the San Carlos fountain, across from Delfines Bar and Grill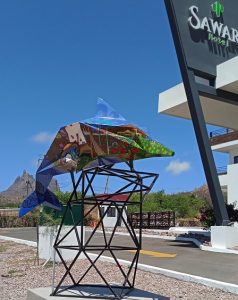 Dolphin across from Sawari Hotel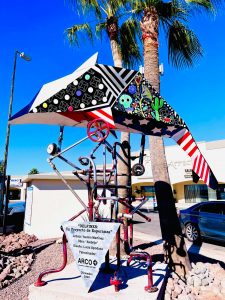 in Plaza Arrecifes. Artist: Yasmin Martinez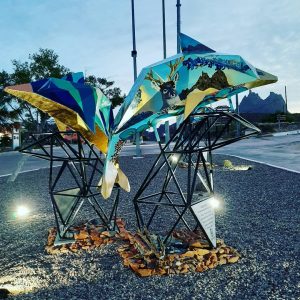 Map of Dolphins around San Carlos