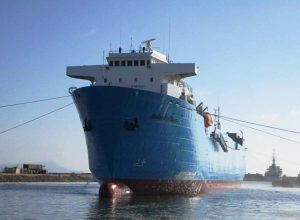 The Ferry Guaymas to Santa Rosalia Mexico transports both cars and passengers from Guaymas to Santa Rosalia, Baja California.
In November 2020, the Baja Ferries company announced the operation of another ship to cover the route that links Guaymas with Santa Rosalía, in Baja California Sur. The new route will  start November 29, 2020 in a ship called "Balandra Star", built in 1991. It can carry 72 passengers and cargo. Travel time is approximately 8 hours.
Departures from Guaymas: Sunday, Tuesday, & Thursday at 11:00 p.m.
Returning from Santa Rosalia to Guaymas on Monday, Wednesday and Friday at 11:00pm.
Phone (612) 123-6600 or 800-337-7437
email: reservaciones@bajaferries.com.mx
Website: bajaferries.com.mx
Address: Oficina Guaymas Acceso Terminal de Transbordadores Recinto Portuario Zona Franca S/N. Col. Punta Arena, Guaymas, Sonora Mexico 85400 (the office is located inside the port in Guaymas)
Ferry Guaymas schedule … Baja Ferries horarios y tarifas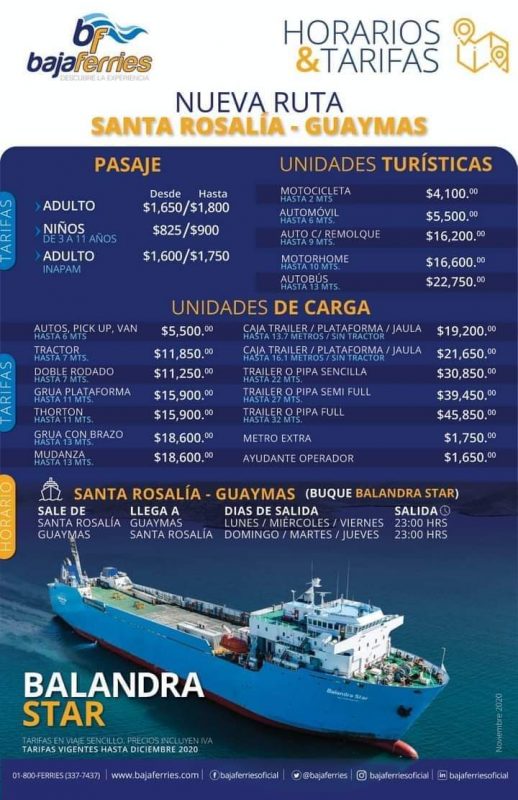 Video
Book Your San Carlos or Guaymas Vacation Rental (with Booking.com)