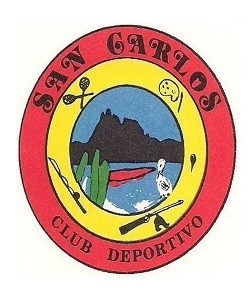 Everyone is invited to Club Deportivo's Welcome Back Dinner on Saturday, December 9, 2017.
Club Deportivo would like to welcome everyone back to San Carlos. You are invited to come be reunited with all your friends at a special dinner on December 9. Doors open at 4:30pm and dinner will be served at 5:30pm.
We will be serving a full roast pork dinner with sides (mashed potatoes, green beans, roll), our famous salad bar, dessert, coffee and 1 free drink (excludes whiskey or scotch).
Tickets are only 240 pesos ($13 USD) each and can be purchased in front of the bank, at Seaside or Remax Realty.
Club Deportivo hosts a number of fun events at our facility and these are free to our members to attend. You can come and paint and fire an original ceramic piece of art, play bridge or cribbage, get competitive at ping pong, or learn a new dance step. A Lifetime Membership is only $100 USD, or an Annual Membership is only $15 USD.
We are also looking for volunteers to coordinate special activities at our facility. Are you interested in leading an exercise class? Do you want to teach others how to play guitar? What interest do you have that you can offer to our members? Contact Board President Jim Fiala at 226-1141 or jimmarilynfiala@hotmail.com. We'd like to hear from you.