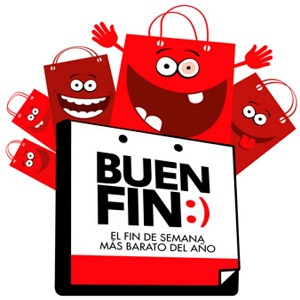 What is El Buen Fin? Basically, it's Mexico's answer to Thanksgiving weekend's Black Friday. This year, it takes place from Friday, November 18 to Monday, November 21.
El Buen Fin is a national effort that strives to use the power of consumption to revive the economy.
El Buen Fin has the most anticipated sales of the year. During these days, you can buy goods and services as diverse as food, shoes, clothes, cars and more. This is one of the best times to begin your holiday shopping. Look for signs around Guaymas and San Carlos in store windows of the stores supporting Buen Fin.
Click here for a list of participating stores in Mexico who will have Buen Fin discounts. Remember that you can order items to San Carlos and Guaymas through Amazon in Mexico at amazon.com.mx. They too are promoting El Buen Fin. Sams, Costco and Walmart are also participating.
Happy Shopping!