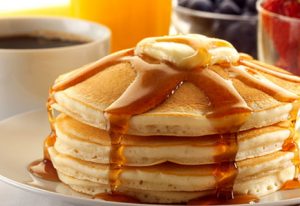 On Sunday, December 8, start your day with fluffy pancakes, mouth-watering sausage, eggs, fruit cup, juice and coffee at the Lions Club Pancake Breakfast.
Breakfast will be served from 8:00am – 12:00pm at Club Deportivo.
The cost is 150 pesos per person. Lions Club and Club Deportivo are raising money for the Eye Clinic in Guaymas.
Buy your tickets at the door at Club DePortivo or at CiBanco this week from 9:00am to 12 noon.