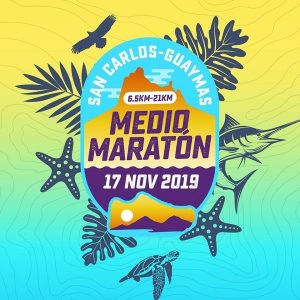 9th Medio Maratón San Carlos / Guaymas: 17 de Noviembre, 2019.
The 9th Annual Half Marathon in San Carlos / Guaymas is on Sunday, November 17.
Beginning at 6:30am, participants will run either 6.5 or 21k. The 21 km starts by MarinaTerra Hotel and the 6.5 km starts by the Delfinario. Both races end at the Hotel Playa de Cortes in Guaymas.
The cost is 350 pesos for the 21 km race, 250 pesos for the 6.5 km race. Participants will receive a T-shirt and snacks after the race.
Register at the GNC store by Walmart in Guaymas or click here for online registration. Registration closes on November 14 at 7:00pm.
Visit the Facebook page for more information.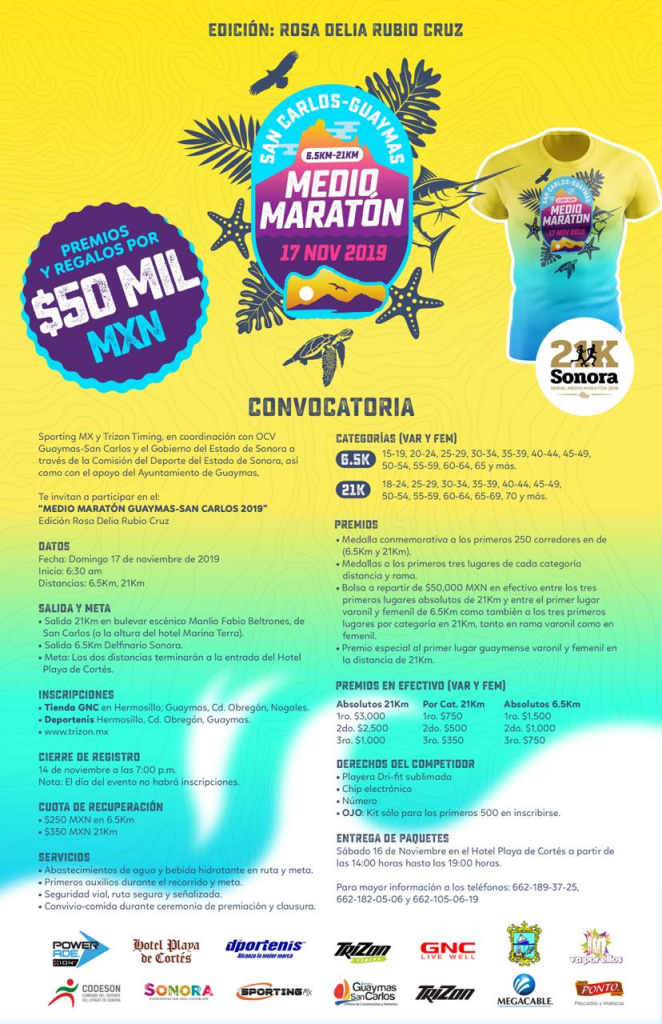 Medio Maratón San Carlos / Guaymas Video:
Medio Maratón San Carlos / Guaymas Ruta: