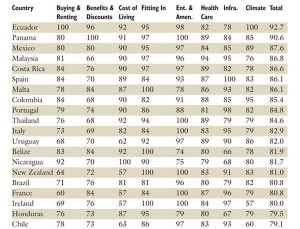 The World's Best Places To Retire In 2015, they rank Mexico 3rd behind Ecuador and Panama.
Using input from their correspondents all over the world, they analyze factors such as climate, health care and cost of living to determine the best bang-for-your buck retirement destinations on the planet.
About Mexico, they state that "one of the world's best expat havens lies just south of the border, proving that you don't have to traverse the globe to find your own piece of paradise."
Of course, for those of us here in San Carlos, we already know that!