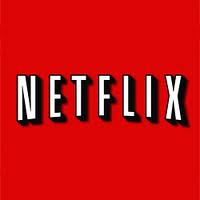 In a press release, Netflix announced that it will launch its online video service in Mexico on September 12. Only its Watch Instantly service, which provides unlimited streaming TV shows and movies will be offered. The service will cost 99 pesos per month.
Also, Mexican broadcasters Grupo Televisa and TV Azteca have agreed to distribute some of their programs through Netflix.
Netflix Press Release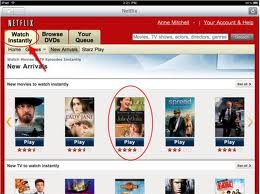 Netflix Arrives In Latin America And The Caribbean
World's Largest Internet Movie And TV Series Subscription Service Will Roll Out From 5 Sept. To 12 Sept. In 43 Countries
SAO PAULO, Sept. 5, 2011 /PRNewswire/ — Netflix, Inc. (www.netflix.com), the world's largest Internet movie and TV series subscription service, is arriving in Latin America and the Caribbean, providing instant and unlimited movies and TV shows streamed from Netflix to computers, game consoles and other Internet connected devices for a single low monthly price. Netflix launched today in Brazil and will be launched in 43 countries in Latin America and the Caribbean by 12 Sept.
Brazilians can immediately begin a free, one-month trial by going to www.netflix.com.
With more than 25 million members in the U.S. and Canada, Netflix offers amazing convenience and extraordinary value with a broad range of Hollywood, international and local movies and TV series to choose from. Netflix has revolutionized entertainment in North America by giving people a choice to instantly enjoy what they want to watch, when they want to watch it for a low monthly price over a wide range of Internet-connected devices, such as computers, game consoles, and smart TVs.
"We are excited to be bringing Netflix to Latin America and the Caribbean," said Reed Hastings, co-founder and Chief Executive Officer of Netflix. "People throughout the region are online in ever-greater numbers and they love movies and TV shows. We are proud to bring them the Netflix experience of instantly enjoying as many movies and TV shows as they want, when they want for one low price. "
Today, the Portuguese-language version of Netflix launched in Brazil, where thousands of hours of movies and TV shows can now be watched instantly, anytime and anywhere via PC, Mac, PS2, PS3 and Wii for a monthly subscription price of BR$14.99.
On Wednesday, 7 Sept., the Spanish-language version of the Netflix streaming service will become available in Argentina, Uruguay and Paraguay. The monthly subscription for unlimited streaming of movies and TV shows in Argentina is 39 pesos while in Uruguay and Paraguay the price is US$7.99 per month.
On Thursday, 8 Sept., Netflix will become available in Chile at 3790 pesos per month and in Bolivia at US$7.99 per month. On Friday, 9 Sept., Netflix will begin unlimited streaming of movies and TV shows via the Internet in the Andean region. In Colombia, the monthly subscription price will be 14,000 Colombian pesos while in Venezuela, Peru and Ecuador the price will be US$7.99.
On Monday, 12 September, Netflix will launch its service in Mexico, Central America and the Caribbean. In Mexico, the monthly subscription price for unlimited streaming of movies and TV shows over the Internet will be 99 pesos while in the Central America and the Caribbean the price will be US$7.99 per month. In the Caribbean region, Netflix will be available in English and Spanish.
"It is an amazing privilege for us to travel through the region, introducing Netflix to consumers in Latin America and the Caribbean," said Hastings. "We are committed to offering the same great service, value and choice throughout the Americas and we can't wait to get started."
Country Date Price
Brazil 5.9.11 BR$14.99
Argentina 7.9.11 AR$39.00
Paraguay 7.9.11 US$7.99
Uruguay 7.9.11 US$7.99
Bolivia 8.9.11 US$7.99
Chile 8.9.11 CLP 3,790
Colombia 9.9.11 COP 14,000
Ecuador 9.9.11 US$7.99
Peru 9.9.11 US$7.99
Venezuela 9.9.11 US$7.99
Mexico 12.9.11 MX$99
Central America 12.9.11 US$7.99
Caribbean 12.9.11 US$7.99
About Netflix: With over 25 million members in the United States, Canada and Latin America, Netflix, Inc. (Nasdaq: NFLX) is the world's leading Internet subscription service for enjoying movies and TV shows. For $8 a month, Netflix members instantly watch unlimited movies and TV episodes streaming over the Internet to PCs, Macs and TVs. Among the large and expanding base of devices streaming from Netflix are Microsoft's Xbox 360, Nintendo's Wii and Sony's PS3 consoles; an array of Blu-ray disc players, Internet-connected TVs, home theater systems, digital video recorders and Internet video players; Apple's iPhone, iPad and iPod touch, as well as Apple TV and Google TV. In all, more than 200 devices that stream from Netflix are available in the U.S. and a growing number are available in Canada.
SOURCE Netflix, Inc.
Back to top
RELATED LINKS
http://www.netflix.com