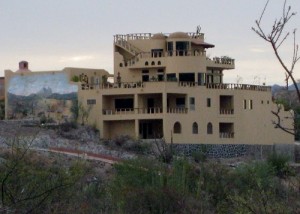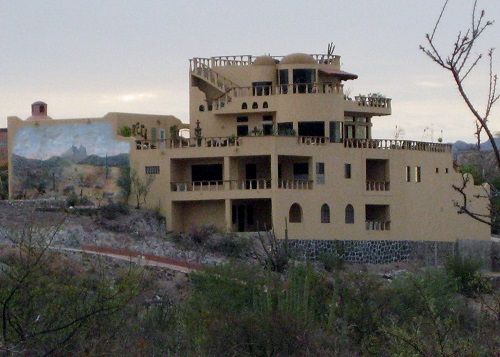 On Saturday, April 23 between 12:00pm and 3:00pm, come see the most incredible San Carlos home located in Loma del Mar FF-4.
$750,000 USD PRICE REDUCED AGAIN!
Come see the most incredible home ever!
This home has great views of mountains, desert and ocean. There is a margarita deck on the roof, "Thirsty Turtle Bar", beautiful pool with waterfall, fire pit with cement couch, beautiful 3-tiered fountain, cactus garden, hand-painted murals, wine bar, art studio, man cave, etc. etc. Lots of attention to detail.
Approximately 12,000 square feet including house, patios and garages.
Gated neighborhood, guards, membership – part of a community. Trust.
Come check it out!  Tell your friends!  You gotta see it!
For more information, see the listing, a slideshow and another.
Contact Nancy Schultze at [email protected], 817-889-5182, 226-0950 and 044-622-131-8786.