If you've discovered the exciting world of recreational boating, San Carlos, Sonora, Mexico is the place for you. San Carlos Sonora is a boater's paradise.
There are two marinas, charter companies, fishing tournaments, scuba diving and snorkeling.
No matter where you live in San Carlos, you'll be within half an hour of navigable water. Water access is close and convenient.
To read more about our marinas and launch ramps, please visit our Marinas for Boating San Carlos page.
San Carlos has many activities for the boating enthusiast, such as:
Whether you like to fish, waterski or simply enjoy relaxing and cruising on the water — and whether you take to the water in a sail boat or power boat, panga or yacht — San Carlos has something for all types of boating enthusiasts. See below for videos of boating San Carlos Mexico. A popular spot to go is San Pedro Island where you can see sealions, snorkel, dive, fish, swim, bring your kayak.
Don't have your own boat, but love being on the water? Don't worry — San Carlos has plenty of reputable Dive Shops and Charter Companies.
Boating San Carlos Charters:
Team Margarita Sport Fishing
Website: scaamexico.com
Location: Marina San Carlos (G Dock)
Office: Gotcha Bodega
Phone: (044) 622 8555 926 (Mexico), or (520) 495-0565 (US)
Email: Repsilon@aol.com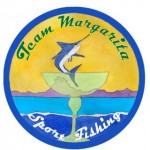 Catch-22 Sport Fishing Adventures
Location: Suite 1, Marina San Carlos
Phone: 011-52-622-226-2161, or 011-52-1-622-855-9848 (24 Hours)
Email: info@catch22mexicosportfishing.com
Dakota Charters
Location: Marina San Carlos
Phone: 622-226-0718 (Mexico), or 1-602-412-3188 (US)
Email: dakotacharters@gmail.com
Gary's Dive Shop
Location: Km 10, Tetakawi Blvd, San Carlos
Phone: 866-356-1236 (US Toll Free), or622-226-0049 (Mexico)
Email: gary@garysdivemexico.com
Pez Vela Fishing Charters
Location: M Dock, Marina San Carlos
Phone: 011-52-1-622-112-0463 (Mexican cell), or (520) 465-5224 (US)
Email: ramcer59@yahoo.com.mx
Reel Loco Sport Fishing
Location: Marina San Carlos
Phone: 622-855-1443 (Mexico), or 623-810-4756 (US)
Email: info@reellocosportfishing.com
Sonoran Charters
Location: Marina San Carlos
Phone: 622-226-0003 (Mexico), or 1-866-740-BOAT (2628) (US)
Email: sonorancharters@yahoo.com
Tetabampo
Location: L Dock, Marina San Carlos
Phone: 011-52-622-226-0011
Boating San Carlos Videos