Buying in San Carlos Mexico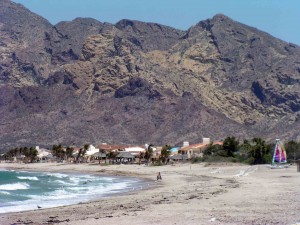 Have you been visiting San Carlos for years? Perhaps you are here for the first time and have fallen in love with our beautiful landscape, active lifestyle, affordable living and wish to call San Carlos home.
Purchasing real estate in Mexico is safe and easy. By working with a licensed agent that has access to the MLS you will have a wide variety of beautiful properties to choose from. Once you find that special place, the offer process is very similar to purchasing in the US. First, you and your agent will complete a Purchase Offer and Contract. Contracts in Mexico must be in Spanish to have legality in the court system. However, there is an English translation for Americans and Canadians. Offers to purchase should include an earnest deposit to show good faith. There is no escrow in Mexico so your check will be held by the broker and applied to the purchase once an offer has been accepted. Also, properties here are sold 'as is' so any repairs or replacements must be specified in the contract. Homes and condos are usually sold furnished but it is good to specify this as well. Once you and the seller have an agreement to purchase, closing can be as quick as two weeks.
Closing costs on your new purchase will be about 5 – 6% of the purchase price. The general breakdown is 2% for Notary fees, 2% for transfer tax to the Mexican Government and 2% for appraisal, no lien certification, catastro value and recording to the public registry. These fees are applicable to both foreigners and Mexican Nationals. Foreigners are responsible to pay for their initial bank trust, which is approximately $3,000 USD. Other annual expenses will include trust fees of around $400 – $600 USD (depending on the bank), HOA (if applicable) and property taxes.

The cost of living is lower than living in the US and Canada and our beauty, views, weather and community can't be beat. Real estate prices are lower than they have been in years and many sellers are offering financing with low interest so now is a great time to invest in San Carlos. Be sure to visit your friendly real estate agent today and see how easy and affordable it is to have your dream by the sea.
Have a real estate related question? Send me an email at cooneyhomes@gmail.com to be answered in a future edition of What's Up San Carlos.
by Lauri Cooney,
licensed real estate professional
Long/Seaside Realty