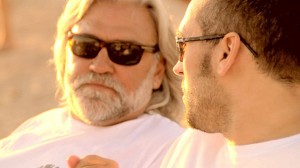 The Deadliest Catch is airing the first episode of the new season this Tuesday April 13th on the Discovery Channel. Local air times are 6:00pm and 9:00pm.
The new boat this year is the Kodiak. Her Captain is non other than San Carlos' own "Wild Bill" Wichrowski. Many remember Bill from the big blue converted crab boat, the Artic Eagle which was anchored in our harbor a few years back. San Carlos was featured on one of the episodes last year when Bill brought his buddies, the Hillstrands of the Time bandit boat for one of our fishing tournaments.
This video is from the Deadliest Catch website and features Bill and the Kodiak crew joining the show.