What can I bring into Mexico duty free?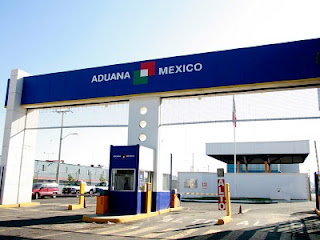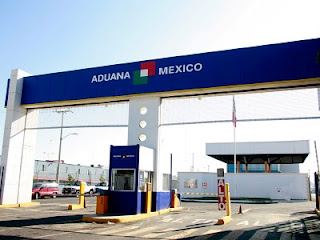 Find out your import allowances and rules about importing goods into Mexico.
It is very important that you read and understand the laws so that you don't end up with a fine or worse. Refer to the Aduana Mexico (Mexican customs) website for more information.
What can I bring into Mexico duty free?
The items allowed in your personal luggage, according to the length of your trip
Up to 300 USD per person in permitted goods, or its equivalent in other currencies. Passengers traveling with family members (spouse and children) may combine their personal exemptions only when arriving together on the same vehicle. In order to claim this additional exemption, passengers must have the corresponding commercial invoices or receipts available
Beer, alcoholic beverages, manufactured tobacco and motor vehicle fuel (except for the fuel contained in the vehicle's fuel tank) may not be included in this additional exemption
Which items may be included in my personal luggage exempt from duty?
Goods for personal use, such as clothing, footwear and toiletries and beauty products , provided they are appropriate for the length of the trip, baby items, such as chair, portable crib, stroller, walker , among others, including fittings.
Two photographic cameras or video recorders; photographic material; three portable equipment cell phone or other wireless networks; a team of global positioning system (GPS); An electronic agenda; a portable computing called laptop, notebook, omni or the like; a copier or portable printer; a burner and a portable projector with accessories.
Two personal sports teams, four fishing rods, three sliders with or without sails and their accessories, trophies or awards, provided they can be transported normally and commonly by the passenger.
An apparatus notebook for recording or reproduction of sound or mixed; or two recording or reproducing digital sound and a portable DVD player; a set of portable speakers, and accessories.
Five laser disks, 10 DVDs, 30 CDs, three software packages and five storage devices for any electronic equipment.
Books, magazines and printed documents.
Five toys, including collection, and a video game console, as well as five games.
An apparatus for measuring blood pressure and one to measure glucose or mixed and reagents, as well as drugs for personal use (in case of psychotropic substances should show the prescription).
Suitcases, trunks and suitcases or any other items necessary for the transfer of luggage.
A binocular and telescope.
Two musical instruments and accessories.
A tent and other items for camp.
A set of hand tools with its case, which may include a drill, pliers, wrenches, dices, screwdrivers, current cables, among others.
Passengers over 18 years, a maximum of 10 packs of cigarettes, 25 cigars or 200 grams of snuff; up to three liters of alcoholic drinks and six liters of wine.
Older adults and people with disabilities, which by its nature items remedy or reduce its limitations, such as walkers, wheelchairs, crutches, canes, among others.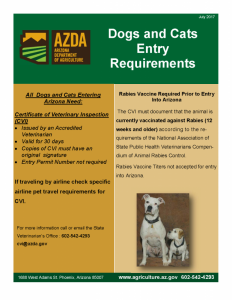 In addition, you can import without paying taxes, up to three pets or pets that you bring, such as cats, dogs, canaries, hamsters, which, budgerigars, nymphs, ferrets, parrots, turtles, wild birds small (except birds of prey) and accessories required for transportation and toilet, whenever present to the customs staff the health certificate for import, issued by SAGARPA; in case of wildlife animals, you must also submit the Registration Verification issued by the Profepa, to check compliance with non-tariff regulation or restriction that are subject. This website also explains the requirements.
For pet reentry to the USA, check the flyer to the right and refer to this website.
Which goods are prohibited?  Weapons, narcotics
Read more info on driving in Mexico. Make that you are insured to drive in Mexico — it's the law.
Do You Need Passport to go to Mexico? Yes!
Read about all there is to see and do in San Carlos Sonora.