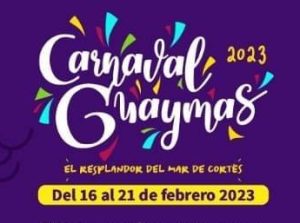 Head to Carnaval Guaymas for the biggest party in Sonora. For Carnaval, Guaymas' beachside malecon will be transformed into a party promenade. 2023's theme is  "El Resplandor del Mar de Cortés".
The week of Carnaval, February 16 – 21, 2023, will be filled with the burning of the bad humor, crowning of the Carnaval Queen and Rey Feo (Ugly King), concerts, theater, poetry readings, fireworks, parades and all night parties.
On Thursday, February 16, Carnaval kicks off with the Burning of Bad Humor at 8:00pm at 3 Presidents Plaza, followed by fireworks and live music.
From Saturday, February 18 to Tuesday, February 21, there will be four days of colorful parades featuring decorated floats, brightly masked and elaborately costumed people, marching bands, and pulsating dance music. Plus food and beer stands and elevated stages that will feature various live concerts. Thousands of onlookers, both young and old, will dance, cheer and throw confetti along the parade route, then make their way to the malecon where the party will continue with more live bands, food, drink and carnival rides.
The parade is scheduled to start at 3:00pm each day (though it often starts much later) and travel along Blvd. Sánchez Taboada to Ave. Serdán and Calle 10 (see map below).
If you haven't yet had the pleasure of experiencing Carnaval make your way into Guaymas and fiesta Mexican-style.
Carnaval Guaymas 2023 Program
Programa general de actividades del Carnaval Internacional de Guaymas 2023
15 de febrero Estacion Desierto, 7pm Guaymas Auditorium
17 de febrero La Arrolladora Banda Limón
18 de febrero Grupo Laberinto
19 de febrero Contacto Norte
20 de febrero La Brissa
21 de febrero Pesado
18 y 19 de febrero: Karely Ruiz en los desfiles
Carnaval Parade Route Map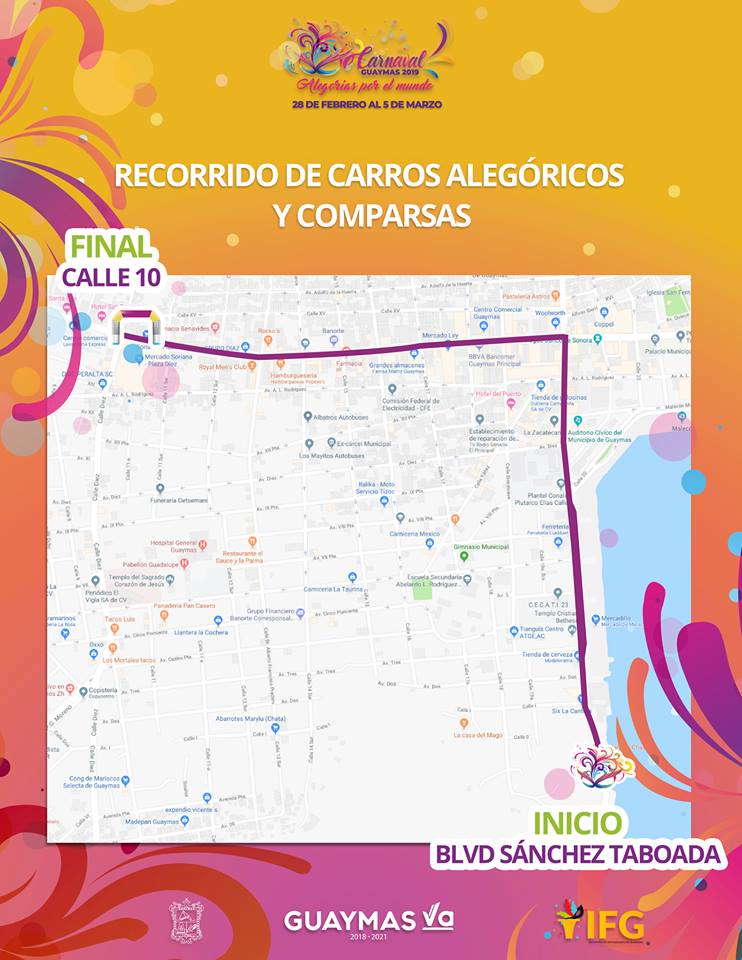 Reyes del Carnaval Guaymas 2023:
Reina del Carnaval Guaymas 2023: Sayane Bizarro Montoya
Rey: Carlos Enrique Méndez Lizárraga
Príncipe: Luis Carlos Garcia Ruiz
Duque: Roberto Angulo Gaxiola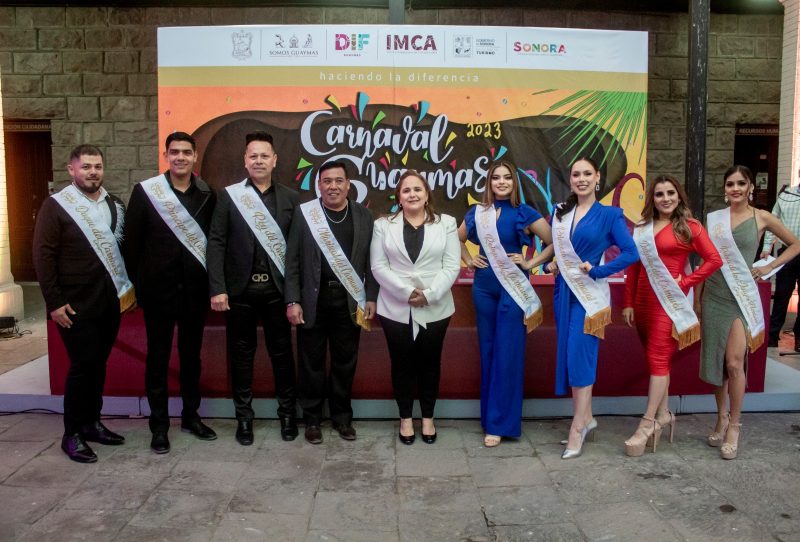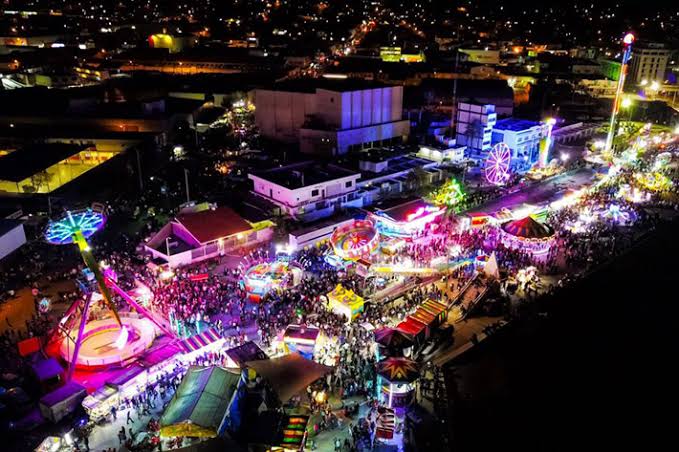 https://www.facebook.com/guaymascarnaval/
http://guaymascarnaval.blogspot.mx/
Carnaval Guaymas Photos
by Cathy Henkel