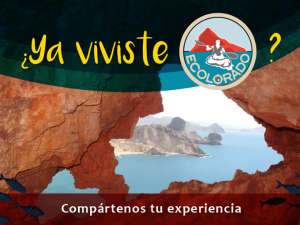 El Colorado is an easy drive from San Carlos where you can kayak (bring your own or rent), panga ride, snorkel, hike, walk the beach and enjoy a delicious seafood lunch at the small restaurant.
It takes about 1.5 hours to drive there.
There's a small beachfront restaurant that serves fresh delicious seafood. If you plan to eat here, it's best to contact them ahead of time to let them know you're coming.
Ecolorado is a team of tourist guides that offers services to visitors and is managed by Rigoberto Vásquez Borja. They can take you kayaking or for a panga ride and can show you were to hike. Proceeds go to support the eco business at the ejido. Contact them on facebook, call 662-206-4539, write rigocolorado@gmail.com. They are committed to the sustainable development of the community and the conservation of the natural environment.
This is a great day trip idea from San Carlos. It's very relaxing at El Colorado.
Follow them on facebook.