Halloween Parties in San Carlos Mexico: October 31, 2018. Information on parties at HammerHead's, Captain's Club, Tortuga's and Froggy's. Drink specials, costume contests, live music, dancing.
Where's the party? Many San Carlos restaurants will be scaring up entertainment this Halloween. If you're looking for a ghoulishly good time check this list:
HammerHead's Spook-tacular Halloween Party, October 27
HammerHead's is proud to present Luna Band for our 6th Annual Halloween Party on Saturday, October 27.
The party starts at 7:00pm.
There will be drink specials and a COSTUME CONTEST at 10:00pm.
So put on your best costume, come on down to HammerHead's and have some spook-tacular fun!
Halloween Horror Silent Movie Show, October 29
Omar Arriaga will be presenting a Silent Horror Show on Monday, October 29 at 6:00pm at La Casa de Paja in the Ranchitos (click for map).
The horror movie Phantom of the Opera will be accompanied by live organ music by Omar.
Suggested donation: 100 pesos.
Please bring your own snacks and drinks.
For reservations and more information, contact Omar at gerardoarriaga@hotmail.com or call 622-226-0119.
Captains Club Fang-tastic Halloween Party, October 31
Have a fang-tastic night at Captains Club on Wednesday, October 31.
Come in costume and be prepared for a killer night!
Colibri's Halloween Party, October 31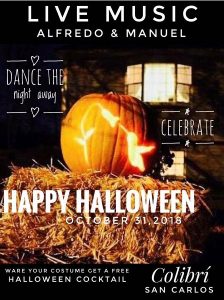 Join us at Colibrí's for a spook-tacular evening of entertainment and fun.
Wear a costume and receive a free Halloween cocktail.
Dance the night away with live music by Alfredo & Manuel from 6:00pm – 9:00pm.
Don't miss out! Call 622-115-3466 for your reservation!
Tortuga's Halloween Party, October 31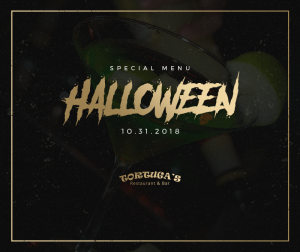 Eye of newt, and toe of frog, for a charm of powerful trouble try Tortuga's special Halloween menu.
Then hop on your broomstick and fly around the dance floor as Gembe jazz band entertains from 6:30pm to 9:30pm.

Froggy's Bar Halloween Bash, October 31
Join us at Froggy's Bar for a special Halloween Bash with 2 x 1 Pizzas and 20 peso Draft Beer.
Don't miss it!
Athleticlub Halloween Contest, October 31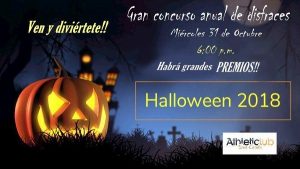 On Wednesday, October 31 at 6:00pm, join the gang at the Athleticlub San Carlos for a Halloween Costume Contest.
Wear your best costume for a chance to win a great prize.
Not a member? Click here and find out how you can become one today!