Boating is a favorite pass-time of many residents and tourists to San Carlos, whether it be for fishing, snorkeling, scuba diving, sight seeing or just enjoying time on the water. San Carlos has two excellent Marina facilities (Marina Real and Marina San Carlos), with ramp access, slip service, dry storage, fuel docks and crane service.
Click for a calendar of Fishing Tournaments in San Carlos.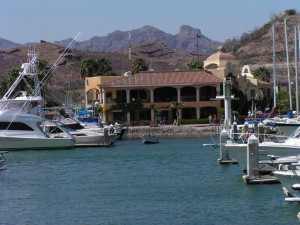 Marina San Carlos
Marina San Carlos is equipped with power and water. Dock sizes available: 24 ft., 32 ft., 40 ft., 41 ft., 48 ft, 51 ft. There are also 30 moorings located in the outer bay which is well protected from weather. Click here for the price list.
Marina San Carlos
Email: info@marinasancarlos.com
Edificio Marina San Carlos Local #1, Sector La Herradura
San Carlos, Sonora, Mexico 85506
Phone: [52] (622) 22-61230, [52] (622) 22-61202
Fax: (52) (622) 22-60565
Vonage (520) 413-3204, Toll Free 888-499-5513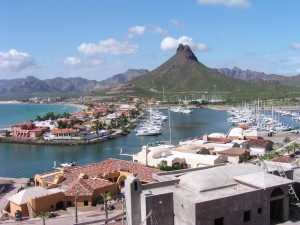 Marina Real
Marina Real has 356 slips and can handle yachts up to 63 feet in length. Current services include fuel, fresh water, electricity for each slip and 24 hour security. The staff at Marina Real can streamline the details of keeping a boat in Mexico such as registration, permits, insurance, etc. As you'll see below, Marina Real offers a wide variety of options ranging from daily to annual rates on both wet slips and dry dock storage.
Marina Real
Email: marinareal@prodigy.net.mx
Marina office: Next to the Ramp/Fuel Dock
From U.S. dial, Phone 011-52-(622) 227-0011
If you are at sea and experience an emergency
call " VHF-16 EMERGENCY CHANNEL "
or call * SOS MARINA ( 767-627-462 ) only Telcel Users