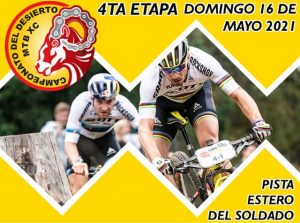 On Sunday, May 16, mountain bikers are invited to participate in the Campeonato del Desierto at Pista Estero Del Soldado.
The kids' group starts at 6:00am and adults at 7:00am.
Register through whatsapp to 622-150-5182 or on May 15 at Mosiah Bike Shop in Guaymas  from 4:00pm to 8:00pm.
Find more information on the event facebook page.