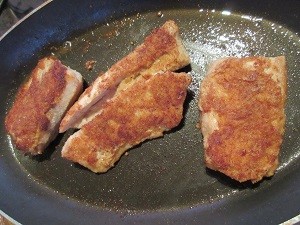 Besides peanut butter and pretzels, ok, maybe even chocolate and pretzels, there isn't anything better than mustard and pretzels. Let's incorporate this combo with fish.
4 TBSP mustard
1 c ground pretzels
6 fish fillets
Canola oil
Dry fish fillets on paper towels. Spread small amount of mustard on one side of fish fillets. Place fish fillet mustard side down into ground pretzels (I used a coffee grinder to grind the pretzels to the consistency of bread crumbs). Coat top side of fish with mustard and spoon pretzel grounds on top and press into fish. Shake off. Place in heated canola-oiled non-stick pan. Cook 2-3 minutes on each side until golden brown.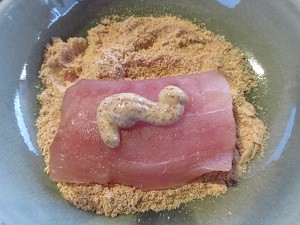 Nothing like a stadium snack with your main course, PJ was in heaven eating this while he watched the baseball playoffs. I will definitely try the peanut butter and pretzel combo with chicken next.
by Shelly Johnson