Seems like El Ocho (El Baviso + Rancho Nacapule trail) is everyone's favorite with easy access from San Carlos.
It's a 9 km mostly flat, fast, fun single-track trail. It's a good trail for beginners but also has some arroyos, sand and loose rocks and lots of twist and turns.
This is the trail that's used for the 6 hour night ride and 12 Horas Salvando Vidas.
The El Baviso portion is 9 km and Rancho Nacapule trail is 9.4. El Ocho is about 18 km in total.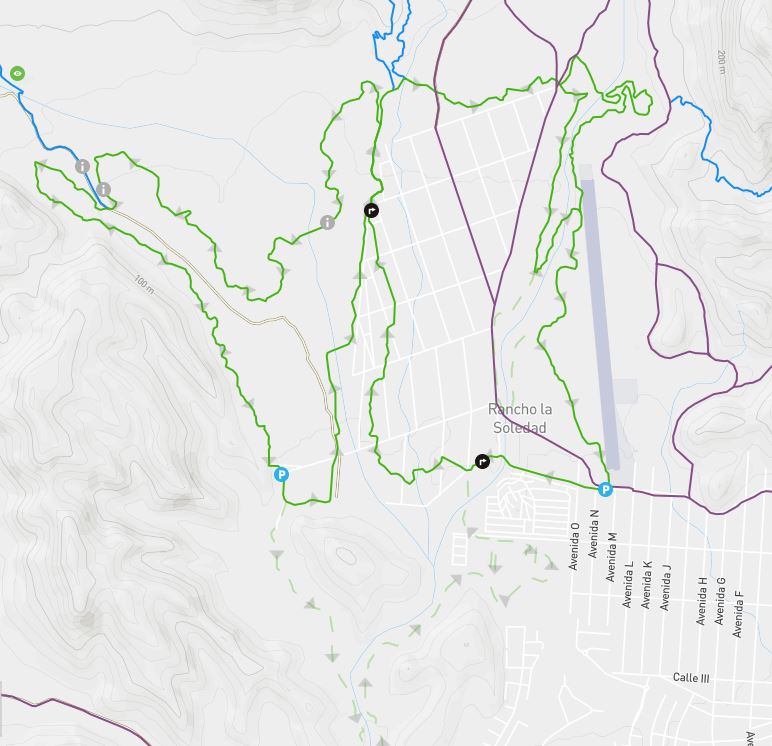 To Get to El Ocho:
From San Carlos head north from the stop sign at the center of town toward Cañon Nacapule. Parking is at southwest corner of San Carlos airfield. Next to the Jito tree.
El Ocho