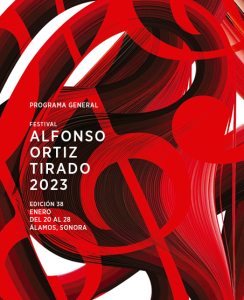 Make your way to Alamos anytime between Friday, January 20 and Saturday, January 28 and enjoy the Alamos FAOT Music Festival (officially named Dr. Alfonso Ortiz Tirado Festival).
The festival brings local, national and international artists and performers together for our enjoyment. There are concerts, street performers, handicrafts, food and drink. Most of the entertainment is free.
Click here for the 2023 program.
There will be a total of 91 concerts, 12 stages and will have the participation of 713 artists , of which 411 will be from Sonora, and from other countries, such as Austria, Cuba, Italy, USA, Guatemala, Colombia, Chile , 177 artists from the rest of Mexico. and 96 from indigenous peoples of the Yaqui, Seri, Pima, Cucupá, Mixe Oaxaca, and Guarijíos ethnic groups, among others.
Among the artists that will be decorating the FAOT 2023 are Arturo Chacón, Susana Zabaleta, Paloma Munguía, Banda Sinfónica del Estado de Sonora, Chuchito Valdés, Angel Rodriguez, Gabriel Arellano "El Chino", Eugenia Garza, Andrés Sarre, Pedro Pablo Solís, Cuarteto Move, Haber Morales, Los botes cantan, Jocelyn Islas y la camerata de La Academia Jazz Club, Cartel de la Salsa and more.
Also others who will participate in this festival will be Rafael Mendoza, Terceto Sonora de Guitarras, La Santa Cecilia, Jose Luis Trujillo, Carlos Alberto Velázquez, Betty Garcés, Theatrum Manus, YEOS, Alejandra López, Malas Compañias, Olymar Salinas, Capiruchos, Lourdes Ambrice, among others.
The inauguration of FAOT 2023 will be at the Municipal Palace on Friday, January 20 at 7:30 p.m., with the presentation of the Sonoran tenor Arturo Chacón.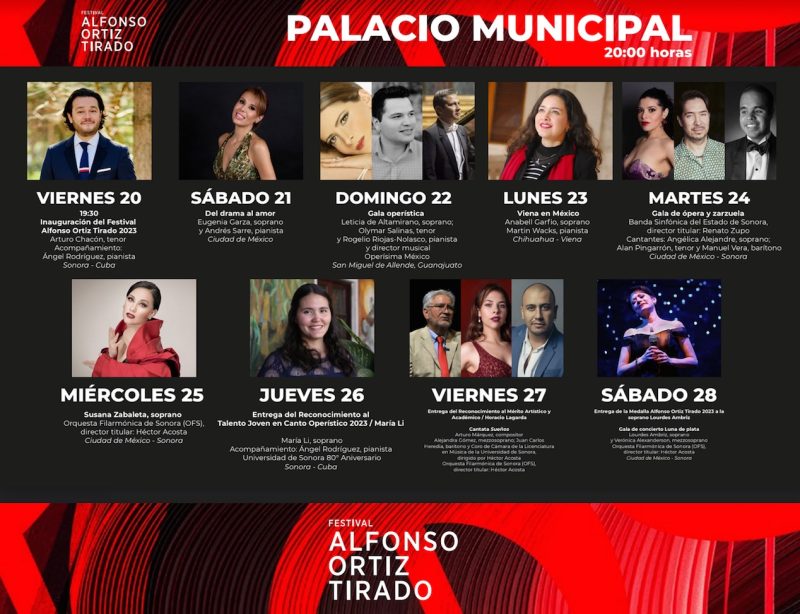 Festival Alfonso Ortiz Tirado Videos:
Who was Dr Alfonso Ortiz Tirado?
Alfonso Ortiz Tirado (1893-1960) was born in Alamos and became a talented and popular Sonoran tenor. He recorded the first songs of María Grever, Guty Cárdenas, Jorge del Moral and Agustín Lara, among other composers.
For more than 30 years the FAOT has been held in Álamos, Sonora to support the voices of the opera, in recognition of the legacy of this great tenor.
Find more events in San Carlos.