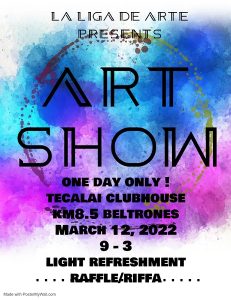 La Liga de Arte will hold its Annual Art Show in the Tecalai Club House on Saturday, March 12 from 9:00am to 3:00pm.
There will also be a raffle of artwork donated by various artists.
Come to this annual event and meet and support the local artists and join them for refreshments.