¡Vive la Fiesta Ganadera! Espectáculos para toda la familia: Música, Teatro, Danza, Actividades Infantiles, Pista de Hielo, Show de Hipnosis, Plaza de la Comida y mucho más
The extremely popular ExpoGan in Hermosillo will be ongoing from April 20 – May 21, 2023 (map).
It includes rodeos, horse riders, dance performances, theater, live music, children's rides and art shows.
Palenque Program / Artists – ExpoGan Sonora 2023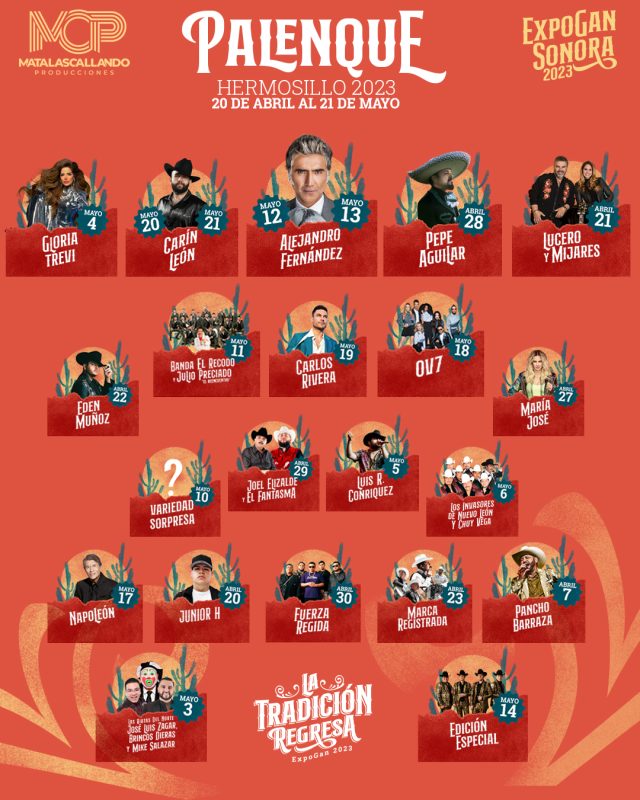 Teatro del Pueblo 2023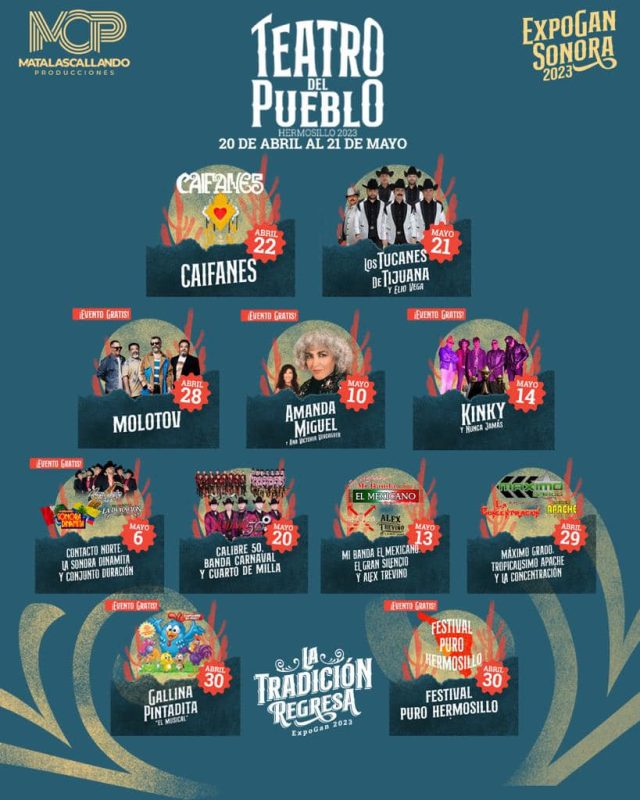 https://www.facebook.com/ExpoGanSon/
Video de ExpoGan Hermosillo
Keep Exploring … San Carlos Mexico:
Where to Stay. Check out the options on Booking.com: