¡Vive la Fiesta Ganadera! Espectáculos para toda la familia: Música, Teatro, Danza, Actividades Infantiles, Pista de Hielo, Show de Hipnosis, Plaza de la Comida y mucho más
The extremely popular ExpoGan & Palenque in Hermosillo will be ongoing from Thursday, April 20 – Sunday, May 21 (map). Expogan kicks off on Sunday, April 16 at 6:00pm with a parade from Blvd. Rodriguez to Vado del Rio.
It includes rodeos, horse riders, dance performances, theater, live music, children's rides and art shows.
Many shows and live entertainment are included in the 70 pesos entrance fee.
The fair opens at 4:00pm each day.
Palenque will bring more than 40 performers to the stage. Tickets range in price.
For more information, visit the Facebook page and website.
Expogan Calendar 2023
Palenque Program / Artists 2023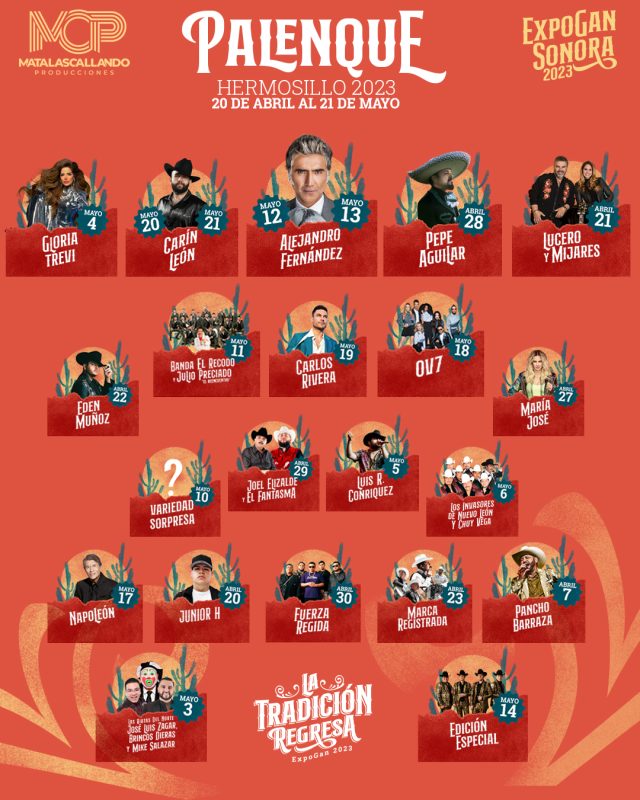 Teatro del Pueblo 2023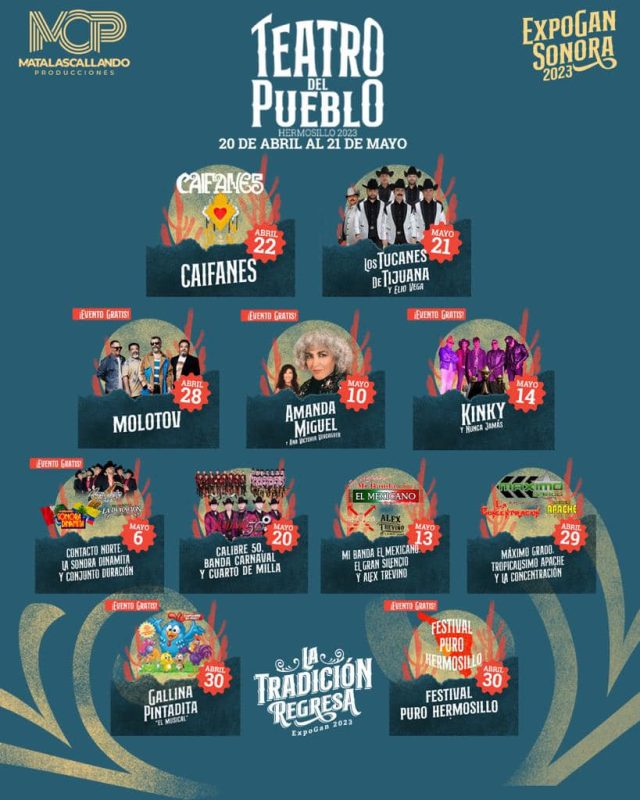 Video de ExpoGan Hermosillo
La Tradición Regresa
Keep Exploring … San Carlos Mexico:
Where to Stay. Check out the options on Booking.com: