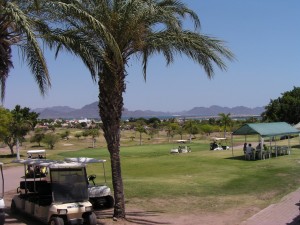 The 2020 Golf Club Championship takes place on March 12 & 14 (men) and 24 & 27 (women) with a shotgun start at 9:00am each day.
2020 Men's Club Championship
Thursday March 12 & Saturday March 14
Individual Play For The Overall Gross & Net Club Champions
Cost – 100 pesos
Must have played in at least 5 2019/20 Men's Club Thursday matches and have a valid local handicap to be in this tournament.
Shotgun start 9am on Thursday – assigned tee times on Saturday using Thursday's scores.
There's no automatic sign up for this event. Sign up online here: sancarlosmensclub.com.
Thursday, March 26 is the last day for Thursday's Men's Golf.
2020 Women's Club Championship
San Carlos Ladies Golf Club Championship take place on Tuesday, March 24 and Friday, March 27, 2020.
There will be a 9:00am shotgun start on both days. Check in between 8:20am – 8:40am. Please be there on time.
The fee is included in your membership dues.
For more inforamtion, contact Mary Spalding at 226-0156 or spaldingmary5@gmail.com.
Tuesday, March 31 is the last day for Tuesday Ladies Day.
Keep Exploring … San Carlos Mexico:
Where to Stay. Check out the options on Booking.com: