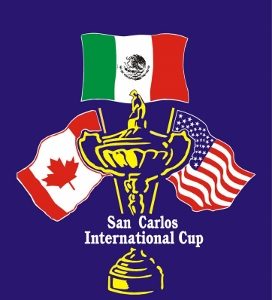 The International Cup Golf Tournament will take place on Thursday, February 20 and Saturday, February 22, 2019 at the San Carlos Country Club.
This is a competition exclusively for Bahia San Carlos Men's Club members. Everyone hits from the white tees and there is a 3 minute time limit on a lost ball.
… details from 2019 …. 2020 info coming soon
FORMAT – 9 HOLE MATCHES:
• Thursday – two nine hole matches, one in the morning one in the afternoon
• Friday – Individual Match
To register, please sign-up at the Country Club or online here. The 2019 Tournament is now full.
Everyone that lives on the golf course is encouraged to support the teams: Mexico, Canada, and USA, by displaying a flag or sign in your backyards.