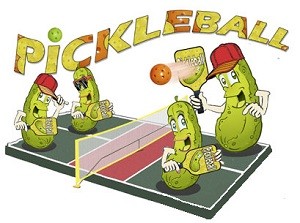 On Friday, December 8, come play in the Sun & Fun Round Robin pickleball tournament, which will be held at Mirador Courts, for Mirador Courts members only.
This will be a fun event in the warm sunshine of San Carlos – what a great way to avoid winter!
This tournament is a Round Robin format. A "Round Robin" is a structured form of play designed so that all players are playing against people of roughly equal ability. In each Round Robin, you will play six games to a score of 15, each with a different partner and against a different pair of opponents. In most cases, teams will be mixed (men and women).
Spaces are limited, so if you would like to play, please email Theresa Melius asap at theresamelius23@gmail.com. Your space will be confirmed by December 4.
On the day of the tournament, meet at 7:45am at Mirador Courts for Check-in. Play will start at 8:00am. Plan on about 3.5 hours of play.
Details of the Awards luncheon held after play TBD.