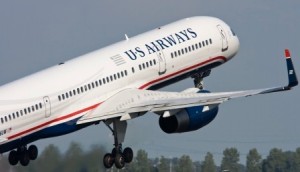 Effective October 27, US Airways will no longer serve Guaymas.
I wrote to US Airways' head office and they confirmed "US Airways has discontinued our service to/from Guaymas. We will not offer services with a partner airline. The effective cancelation date is 10/27/2012. If you have any further questions or concerns, please feel free to contact us at (800) 428-4322". There is another flight option to Guaymas. Aerocalafia's flights from Guaymas inlcude:
Tijuana: one-way price $154usd;
Cabo San Lucas: return price $332; and
Hermosillo: return price $81
Contact Aerocalafia in Guaymas in Plaza las Delicias on Garcia Lopez. Phone: (622) 222-5586 or 1-800-560-3949.
Hermosillo has daily international flights. Some of the airlines that fly to Hermosillo are:
US Airways, AeroMexico and Delta to Phoenix;
AeroMexico, AeroMexico Connect and Delta to Los Angeles; and
Volaris, LAN, Interjet, KLM and COPA to Mexico City, where you can get flights all over the world.
If flying from Tijauna is a good option for you, you'll be happy to know that a planned pedestrian bridge will offer easier access to the Tijuana airport from San Diego. Read more.