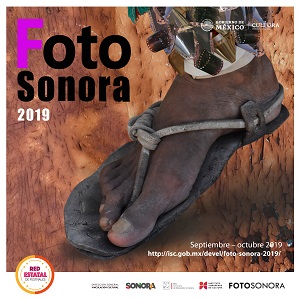 The Municipal Institute of Culture and Art of Guaymas (IMCA) and the Casa de la Cultura present FotoSonora 2019, a festival of photography, starting September 20, 2019.
FotoSonora is a celebration of images in Sonora. It spreads the creative work of amateur photographers, professionals and students, through a network of exhibitions, workshops, conferences, screenings and related events.
On Friday, September 20 the community is invited to the inauguration of the exhibition. Come and see the work of our talented local photographers.
Viernes 20 de septiembre
Exposición fotográfica Guaymense
Galería Rosalba S. de Vizcaíno de la Casa de la Cultura, Instituto Municipal de Cultura y Arte de Guaymas
Inauguración: 18:00 horas
Permanece al 15 de octubre
Viernes 4 de octubre
Exposición fotográfica Guaymense Sa'áptim de Yolanda Jaramillo y Gregorio Ruíz Escamilla
Lobby cultural ITSON Campus Guaymas
Inauguración: 11:00 horas
Permanece al 25 de octubre